Description
FLOURISH is an annual one day conference for women in business & those aspiring to start. We come together to inspire each other to our greater purpose in life and build businesses that support the life we want to live. We share inspiration that illuminates each others path and support each other along the way. We build ourselves and our businesses by having speakers who share their knowledge and expertise that supports us in becoming the women we are meant to be to produce the results we want to see. We network, connect, collaborate and inspire each other to reach new heights both in life and business so we can live the lives we are truly meant for.
This conference has been put together with your year 2017 success in mind. It is meant to pump you up to reach your new levels, to inspire, motivate and equip you to your greatness and best year yet, both in life and in business! To get more watch videos on our facebook page or follow us!
Our Speakers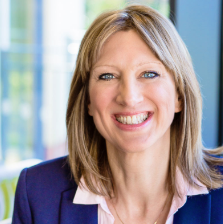 Liz trained and qualified as a chartered accountant working at Grant Thornton and KPMG before becoming a partner at Baker Tilly. She spent many years advising on buying and selling businesses and as a woman knows first hand what it is like to achieve in a man's world. It hasn't all been plain sailing; she has faced setbacks and picked herself back up. She now runs her own company supporting business leaders through coaching and also runs fun, interactive workshops on networking.
At the conference, Liz will be sharing with you what she believes are the important steps to growing your business successfully.
To visit her website : http://growth-plans.co.uk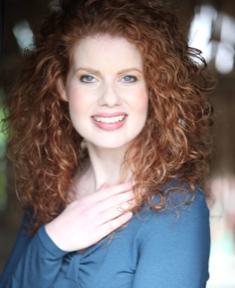 Charlotte Scriven is a Personal Stylist based in the West Midlands, who works closely with clients finding the right colours and style to suit their budget and lifestyle. After working in the events industry for 18 years, travelling all over the UK, she decided to re-train as a stylist with House of Colour in 2015, after experiencing the positive impact of wearing the right colours herself, 10 years earlier.
Charlotte applies her industry experience and fashion knowledge by helping women dress stylishly, shop intelligently and refine their personal image. She offers colour, style and make-up classes either on a one-to-one basis or small groups in a relaxed and friendly environment. Also offers wardrobe de-cluttering and shopping trips.
At the conference, Charlotte will be sharing with you how you can get your personal style right so you can show up confidently in your business and attract the right customers.
To visit her website : www.houseofcolour.co.uk/charlottescriven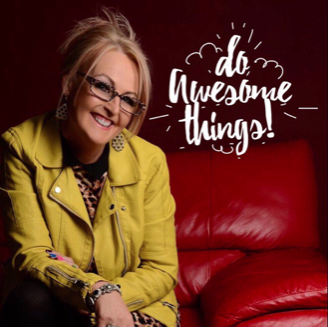 Jules Mitchell is the proud founder of Happy Mums Club and The Big Happiness Experiment CiC. She is a passionate speaker on 'Living Life Awake', a Professional Giggleologist & All Round Good Egg! She has been featured on ITV's Good Morning Britain, BBC Midlands Today and in The Daily Telegraph. She writes articles on stress, emotional resilience and happiness for Psychologies, Top Sante and Woman, ran her own column in the Birmingham Mail, and been a resident expert on BBC radio speaking all over the country on BBC radio. Jules is on a mission to share her simple 'brain hacks' that are designed to neutralise 21st century stress and bring out peoples happy. She says "Our bodies were never designed to retain the high levels of toxins that we now accept as normal and it's high time we started to create a happier and morecompassionate lifestyle" She is leading a quiet revolution (OK not that quiet) of consciously connected mums who are accessing radical happiness from the inside out whilst nurturing the emotional intelligence of their children. Jules says "I have a mission in life to Make A Difference, if you could sum me up in a few words it would be : "a positive force for change"! Whether I am inspiring children in schools with The Big Happiness Experiment, enabling young people in colleges and universities to embrace a positive mindset, empowering mums with emotional resilience and conscious parenting skills, energising conferences and events with my 'Four Minute Miracles', training workplaces on Mindset Mastery & Emotional Resilience or writing articles for national magazines or local papers, my message never waivers! You will find me sharing simple strategic practices that will move you from reacting to the stress in your life to creating your own peace, happiness and well-being on a daily basis.
At this conference, Jules will be sharing with you some practical ways to instantly get the best out of yourself to achieve the goals you want without stress.
To visit her website : www.jules-mitchell.com
FAQs
Are there ID requirements or an age limit to enter the event?
There are no ID or age requirements
What are my transport/parking options getting to the event?
Free Parking is available on site
Is my registration/ticket transferrable?
Your ticet is transferable but not refundable