Description
FLOURISH is an annual one day conference for women in business & those aspiring to start. We come together to inspire each other to our greater purpose in life and build businesses that support the life we want and create the impact & change the world, one woman at a time!. We share inspiration that illuminates each others path and support each other along the way. We build you and your business by having speakers who share knowledge and expertise that supports you in becoming the women you are meant to be and produce the results you want to see. We network, connect, collaborate and inspire each other to reach new heights both in life and business so we can live the lives we are truly meant for, impacting and changing the world, one woman at a time!
OUR SPEAKERS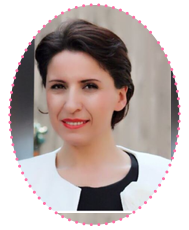 Mirela Sula
Mirela is first and foremost an entrepreneur, CEO and founder of Global Woman Magazine and Club. She is also an author of several books and her last self help book ' Don't let your mind go' which was a best seller will challenge you to make good use of your best asset, your mind! Mirela is an established and respected author and psychologist. Her background takes in psychology and counselling, journalism, coaching, women's rights and media.
In 2014 Mirela was selected as one of 10 Women Entrepreneur Leaders for Women's Entrepreneurship Day by International Council For Small Business – ICSB, and in 2015 she received the "Inspiration Award for Women." Mirela is currently studying for a PhD in Psychology at Regent's University London.
At the conference, through her Powerful Woman, Powerful Mind programme, which is designed to empower women through teaching them to master their mind, she takes participants through a solid step by step blueprint designed to build a mind powerful enough to encounter and overcome the difficulties of life and keep going to achieve your goals. You will be guided through an exploration of fully understanding your mind, removing any negative programming and creating the results you desire in every area of your life. In essence, she will be sharing with you the secrets to harnessing the power of your mind and how to take advantage of its potential & capacity to enable you to grow your business and live a maximised life of impact! In essence, share with you the mindset it takes to be a successful woman in business and helping you realise what's stopping or plateauing your success and progress, both in life and in business and lead you to your flourishing life!.

Mirela has created clubs for women in many countries and has helped hundreds of women to unlock their potential, set up their goals and achieve their dreams. Her aim is to reach one million women entrepreneurs by 2020.
www.globalwoman.co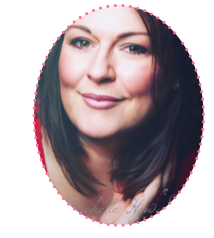 Michelle Howard
Michelle Howard is the owner of Michelle Howard Photography, her background skills as a photographer and designer have enabled her to look at businesses from the inside out. "The story of any project is key to creating an emotional connection between the story teller and the viewer. Your story can empower, empathise and provide the solution to the needs and wants of each client."
As a personal branding strategist, Michelle will help you tell the story of your business brand through authentic imagery, design and positive body language, which will not only create powerful brand awareness, but build the ultimate connection through consistency and trust.
"Your business is more than the service or product you provide, your business brand is you, and it's with you that your clients connect!"
Michelle will be sharing expert advice on how to create a strong visual presence amongst your contemporaries, giving tips on how to stand out from the crowd using authenticity as your X factor, so that you will attract the right customers to grow your business.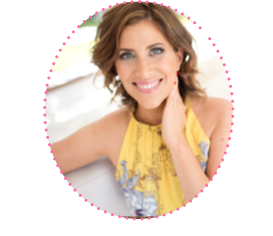 Yael Rose
Yael Rose is a business coach and owns an events company in London. For the past 7 years, she has built brands that attracted a loyal following of up to 70,000 visitors in each event. Her business has been featured on numerous primetime TV and radio shows (BBC, ITV, etc.), as well as international and national newspapers and magazines (such as NY Times, Evening Standard, Guardian, Time Out to name but a few).
Yael started her company with a Chocolate Festival and from the outset, was competing with big players in the UK events scene. Despite having a marketing budget 20 times smaller than similar companies in the field, she achieved great success.
Yael attributes her success to her perseverance, persistence and her 'no matter what' attitude. It's that mindset, alongside her branding and marketing expertise, that she passes on to her coaching clients. Yael is on a mission to inspire, encourage and empower as many women as possible to succeed in their business. She is passionate about being that coach who believes in you and gives you the confidence, as well as the tools - to thrive in business and in life.
* * * * * * * * * * * *
These speakers will share tips and strategies to support you on your journey to growing your business and achieving your goals so you can create the life and impact you desire. This conference is about empowering you to create the impact to change the world, one woman at a time! We believe that once one woman is changed, their business will be transformed and they can influence those around them positively and that way contribute to creating a better world. The change can and will begin with that one woman who will choose to say yes to becoming the best version of themselves, not settling for everage.
This conference is designed to work with the most powerful asset you have, your mind! Our behaviors and the results we get mirror what we believe. Our beliefs drive our actions and it's our actions that produce results. A strong and positive mindest coupled with confidence to be visible with our service or product will cause us to take the actions that attract the clients we need for our business to grow, resulting in a strong and positive bottom line. Remember, without clients or customers you really have no business, and the moment you begin to attract less and less clients/customrers the business begins to die. So it's important to keep a stream of clients and customers coming to sustain any level of success. If you can pay to learn and have someone share with you tips to shine thruogh as the best you and get confidently visible with your service or product in a strong and sustainable way that attracts your ideal customer & clients and keep the ones you already have, I believe that would be an investment in yourself worth taking advantage of. One of the biggest obstacle to the success of women is fear, at this conference we will burst the limiting beliefs that have been holding you back, and you will be able to connect with other women on the same journey as you are, supportive women who will get you without judgement.
This conference is for you if you:
- already own and run your business and you know there is potential still locked in your business but you have been struggling to break a certain income threshold or struggle to consistantly maintain a certain level of income and it seems to be always feast or famine cycles that are not industry or season related, or maybe your income has plateaued and stagnated while you need it to grow.
- you have toyed long enough with the idea of starting your own lifestyle supporting business but you just can't seem to garner the confidence to take the first step, you keep postponing and waiting and hoping for the perfect conditions.
-or you have started a business and you are now a bit unsure about what next or what free resources could be available to you as a start up than can help you get to the nbext level.
-perhaps you have started one business idea after another, sometimes in industies that seem to be doing well, but you just can't seem to get yours to take off, you are now discouraged about this idea of pursuing your entreprenurial passion you know you are meant for.
Come join us and other driven women and get the inspiration to take your life and business forward.