A presentation on ensuring productivity of oil and gas wells from subsurface, through transport and processing, to sales export.
About this event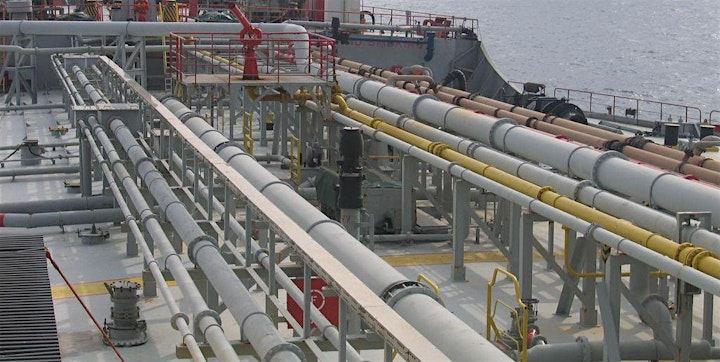 Description of Presentation
Successful oil and gas economics is highly dependent on achieving and maintaining production targets. Likewise, operator reputation and customer satisfaction depend on reliably fulfilling downstream supply commitments. Meeting these business goals can be negatively impacted by a variety of issues which can limit, reduce or even suspend oil and gas flows. To maximize production, these issues must be identified and measures enacted to prevent and mitigate adverse flow effects. When well-managed, there is also the opportunity to surpass production targets, improving business profitability.
This presentation will provide participants with a basic overview of the oil and gas value creation chain from wellbores to export. Each stage of the production sequence is then examined with respect to issues that can negatively impact oil and gas throughput. Examples include sand accumulation, scales, hydrates, wax, and a variety of equipment failures. Proven prevention and mitigation methods for flow disruptions are discussed, with a view toward assuring and even improving productivity. Particular emphasis is given to chemical treatments and other practical methods to prevent/remove restrictions and even enhance flow.
Presenter - Dr. Stephen W. Ciaraldi
Dr. Ciaraldi is a Consultant and Senior Advisor in asset integrity and process safety based in the USA. He received B.S. and Ph. D. degrees from the University of Illinois and has 40 years' experience with Amoco, BP, Applus-Velosi and Intertek. Dr. Ciaraldi has provided asset integrity and related services through his career to not only Amoco and BP, but to major operators including Exxon-Mobil, Shell, ADMA-OPCO, ADCO, Mubadala, KGOC, Pertamina, VICO and others. His work has often been associated with wells, process and pipeline systems, both onshore and subsea, for which his advanced knowledge of trouble-shooting and remediation of production related issues is recognized. He is an active member of SPE and NACE.
Intertek is a global provider of asset integrity, process safety and numerous other engineering services involving assurance, testing, inspection and certification. They are represented in over one hundred countries and have a long history of service to power, oil and gas, refining and petrochemical industries. Issues associated with flow assurance are familiar subjects of their client requests for assistance and expertise.