Event Information
Location
Asia-Art-Activism / Raven Row / London
56 Artillery Lane
London
E1 7LS
United Kingdom
Description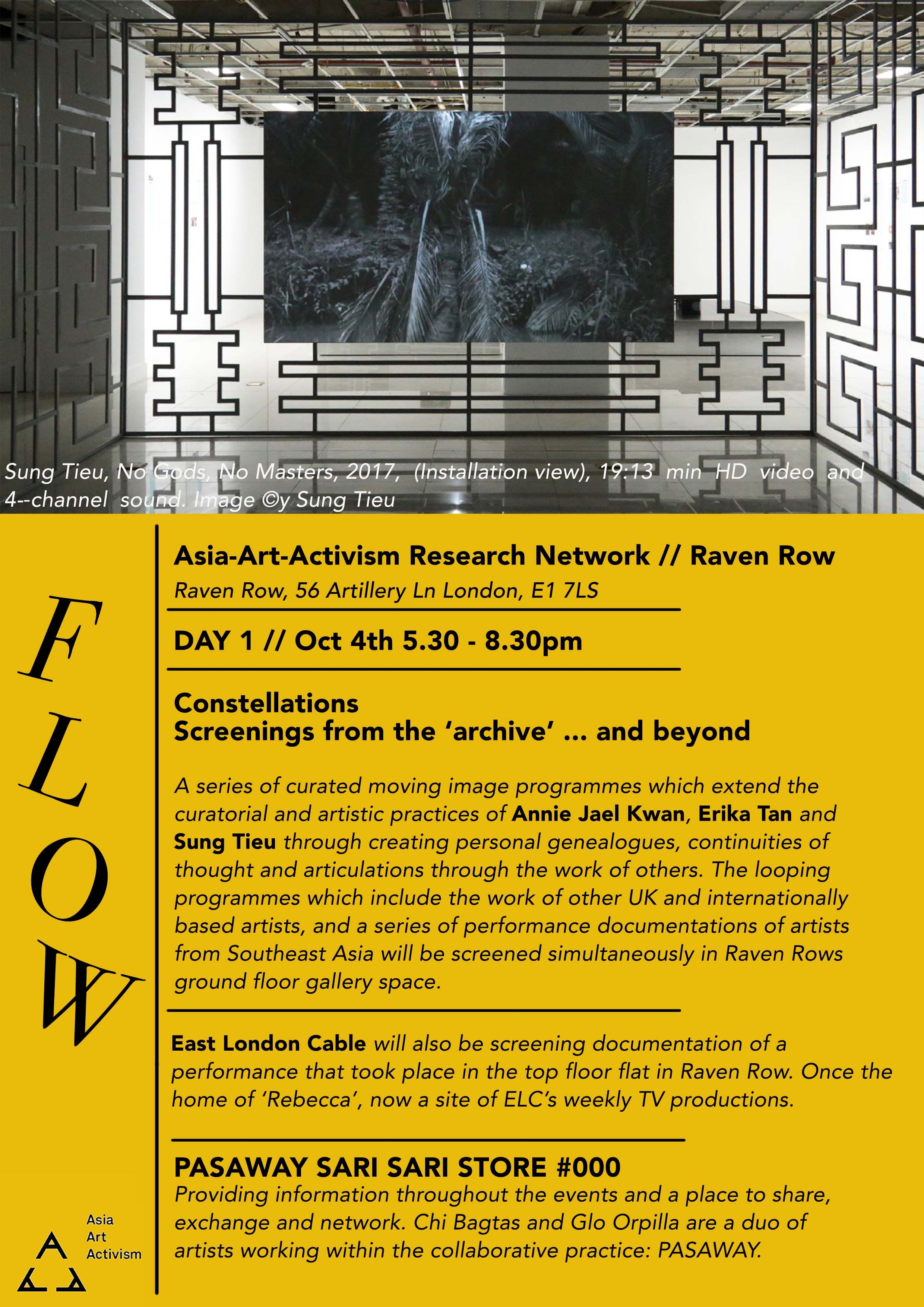 FLOW / Day ONE /CONSTELLATIONS
Screenings from the 'archive' and beyond
Asia-Art-Activism @ Raven Row / Thursday 4th October 5.30 to 8.30pm
A series of curated moving image programmes which extend the curatorial and artistic practices of Annie Jael Kwan, Erika Tan, and Sung Tieu through creating personal genealogies, continuities of thought and articulations through the work of others. The looping programmes which include the work of other UK and internationally based artists and a series of performance documentation of artists from Southeast Asia will be screened simultaneously in Raven Rows ground floor gallery space. (Including the works of: Dinu Li, Yeu-Lai Mo, Chun-yu Liu, susan pui san lok, Artlabor, Harun Farocki, Dan Rees, Jiwon Choi, Amy Lee Sanford, Lynn Lu, Leang Seckon, Sok Chanrado, Srey Bandaul, Svay Sareth, Tran Tuan, Boedi Widjaja, Le Brothers, Loo Zihan, Sung Tieu, Erika Tan and more.)
PASAWAY SARI SARI STORE #000. Providing information throughout the events and a place to share, exchange and network. Chi Bagtas and Glo Orpilla are a duo of artists working within the collaborative practice: PASAWAY. This project is supported by S.E.A. Focus.
All places are free, but booking is necessary.
Book into session one 5.30 to 7pm, or 7pm to 8.30pm.
---
FLOW is a 3 day series of events, performances, talks, and screenings, initiated by Erika Tan in association with Researchers-in-Residence Bettina Fung & Ada Hao, Founding Member Annie Jael Kwan and with the participation, input and support of the AAA network, Iniva, Live Art Development Agency and Alex and Rhian from Raven Row.
---
Scroll down for further information:
SCREENING PROGRAMME:

Mediated Materials: Selected by Erika Tan, the programme will focus on extending ideas developed from two of her early works that take the idea of 'journeys' to China to think about distance, time, archives and mediation. Erika will be screening the works of Dinu Li, Chun-yu Liu, susan pui san lok alongside Journeys of Remembrance (2008) and Shot Through (2008) as a form of palimsestic production - forcing connections between works through their simultaneous projection.
Dinu Li, Nation Family Trailor, 2017, single-channel video, 2' 03"
Dinu Li, Family Village, 2009, STD single-channel video, 6' 21"
Chun-yu Liu, Sumatra, 2014, single-channel video, 8' 04"
susan pui san lok, Trailers (RoCH), 2015, single-channel video, 4'
susan pui san lok, an(g)archivery, 2018, 2-channel video, 10' 30"
Yeu-Lai Mo, Service, Kissing, Licking, 1997, STD video
Erika Tan, Shot Through, 2008, STD single-channel video, 16' 35"
Erika Tan, Journeys of Remembrance, 2008, STD single-channel video, 16' 08"
Gesturing the Region: This series of videos drawn from the Southeast Asian Performance Collection brings together performances that manifest a sense of the spatial via the gesture or movement – be it the intimate, local, regional or metaphysical. Collectively, they provide a complex and yet temporal mapping of Southeast Asia, whereby movements thread within, across and beyond. its geographical borders. Curated by Annie Jael Kwan. Selection include works by Amy Lee Sanford, Anida Yoeu Ali, Lynn Lu, Leang Seckon, Sok Chanrado, Srey Bandaul, Svay Sareth, Tran Tuan, Boedi Widjaja, Le Brothers, Loo Zihan and more.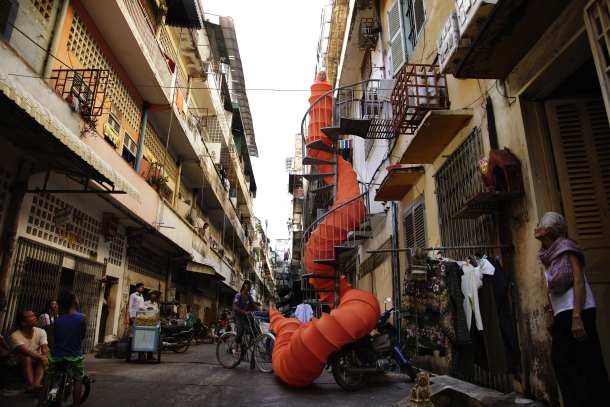 Spiral Alley, The Buddhist Bug, 2013, Anida Yoeu Ali, Courtesy of Studio Revolt
Selection by Sung Tieu - Tieu's selection of videos weave together personal influences that formed the work "Memory Dispute" with other moving image work that have similar approaches to research and the production of alternative socio-political narratives. Works by Harun Farocki, Artlabor, Dan Rees, Jiwon Choi and Sung Tieu will be screened.
---
PASAWAY SARI SARI STORE #000 is essentially a mutation of the concept of a Sari Sari, corner/convenience store and bodegas – places usually managed by people of colour; a multipurpose place that provides a "variety" of essential things and a point of social engagement for locals.
The concept focuses on establishing a first point of contact for people, utilising the notions of "variety" as an intervention; serving as a way to provide them with press releases for the entire event, as well as a place to participate, share, sell/donate (?) exchange and network.
In hopes to address a boundary of being the 'other', the piece oscillates between the interchangeable relationship of insider/outsider and self/other of the place it inhabits, creating a form of social exchange deep-rooted from an exploration of transnational consciousness. A fragmented sense of being driven by its temporality, it constantly mutates itself, questioning the tension of what it means to exist and coexist parasitically throughout its duration in the environment it is in.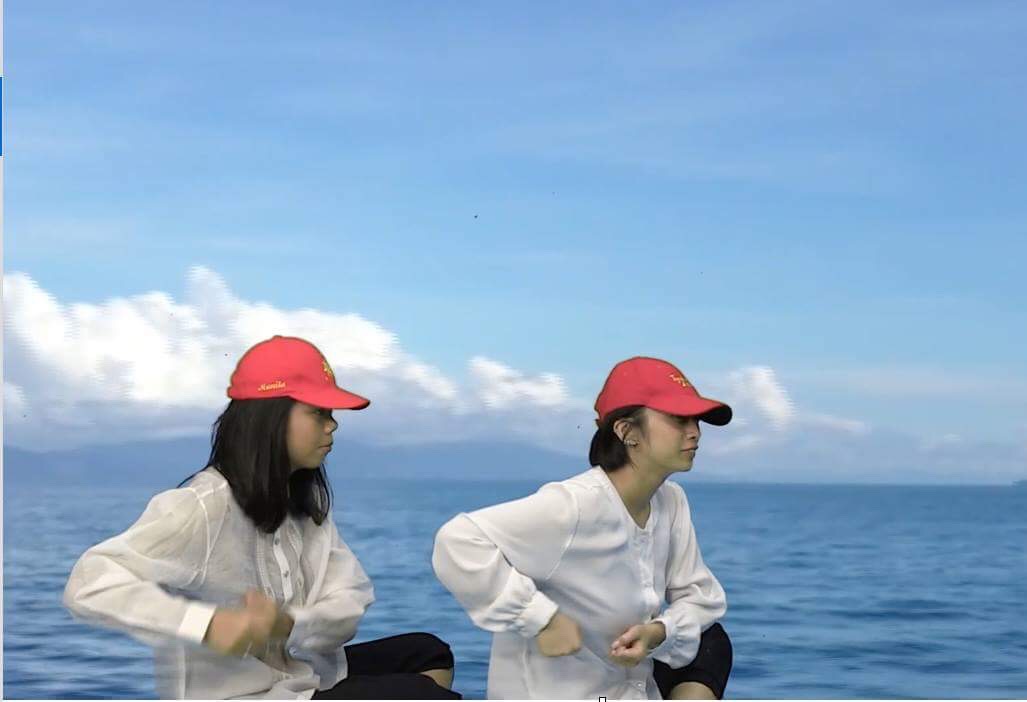 "Laban Tayo" Pasaway, Video, 2016
---
Screening programme details:
Mediated Materials:
Dinu Li, Nation Family Trailor, 2017, single-channel video, 2' 03"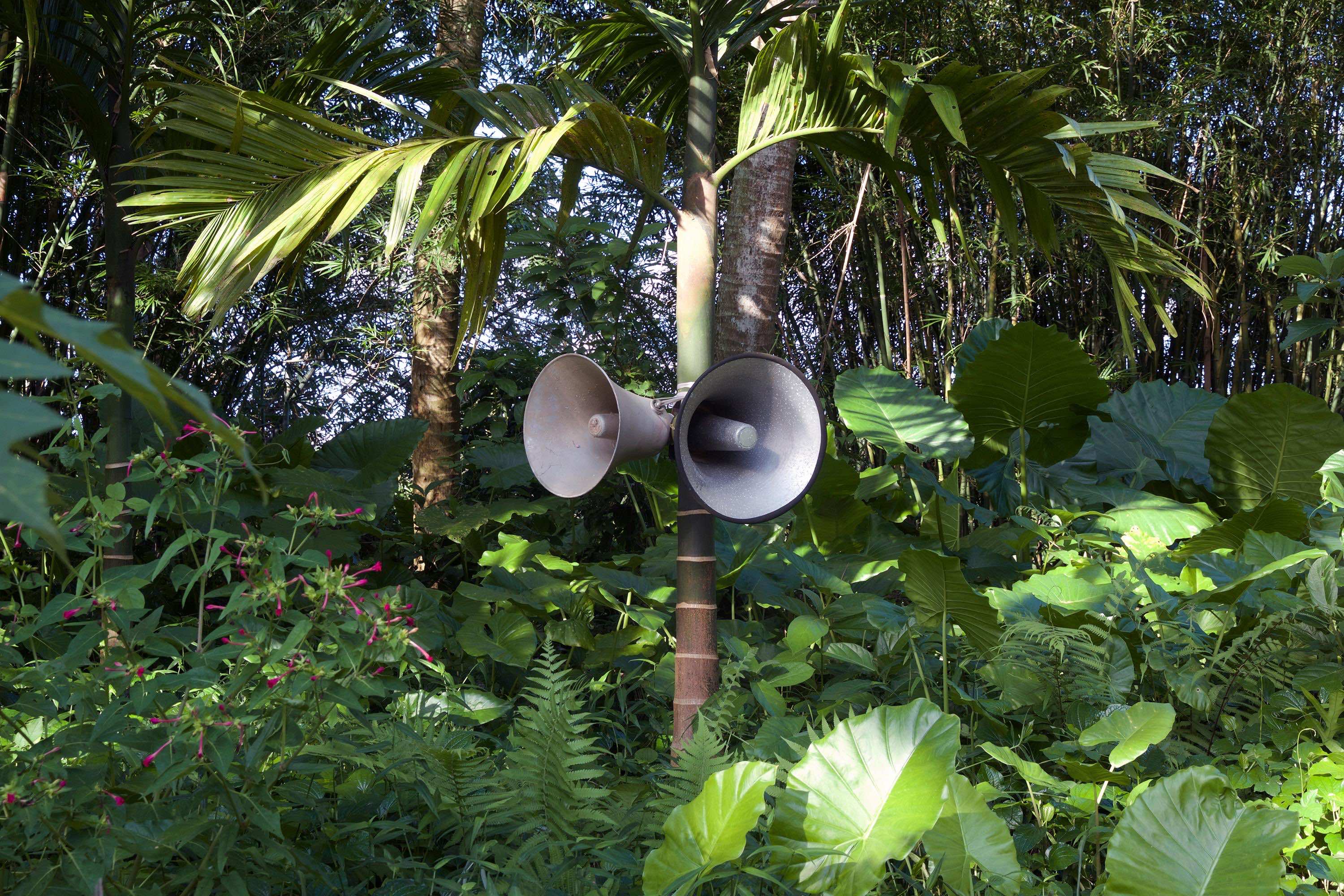 Nation Family Trailer is a project by artist Dinu Li in collaboration with his own cousin over a seven-year period. Together, they have revisited a former labour camp where Li's relative was sent as a nineteen-year-old to work in a rubber plantation. Now one of the most popular holiday destinations for China's booming domestic tourist industry, the cousin's past life is recounted in Nation Family, by a former comrade and a female peasant. Shifting through fragmented time zones, various renditions of Doctor Zhivago's theme tune haunts the woodlands and vacant hotel rooms, building to an illogical grand finale of a disco dance routine.
Filmed in unnamed destinations, Nation Family examines the complexities of individual and collective identities as lived experiences meanders through a web of contradictions and figments of the imagination. Anecdotes of a cousin's toil, dedication and unstinting loyalty to the party line are jettisoned by conflicting accounts of his regular escapades and unique idiosyncrasies, allowing him to imagine music from a make-believe radio self-made out of brick and bamboo shoot. Nation Family considers the potential for place to accumulate dormant histories, awaiting evocation.
Dinu Li, Family Village, 2009, STD single-channel video, 6' 21"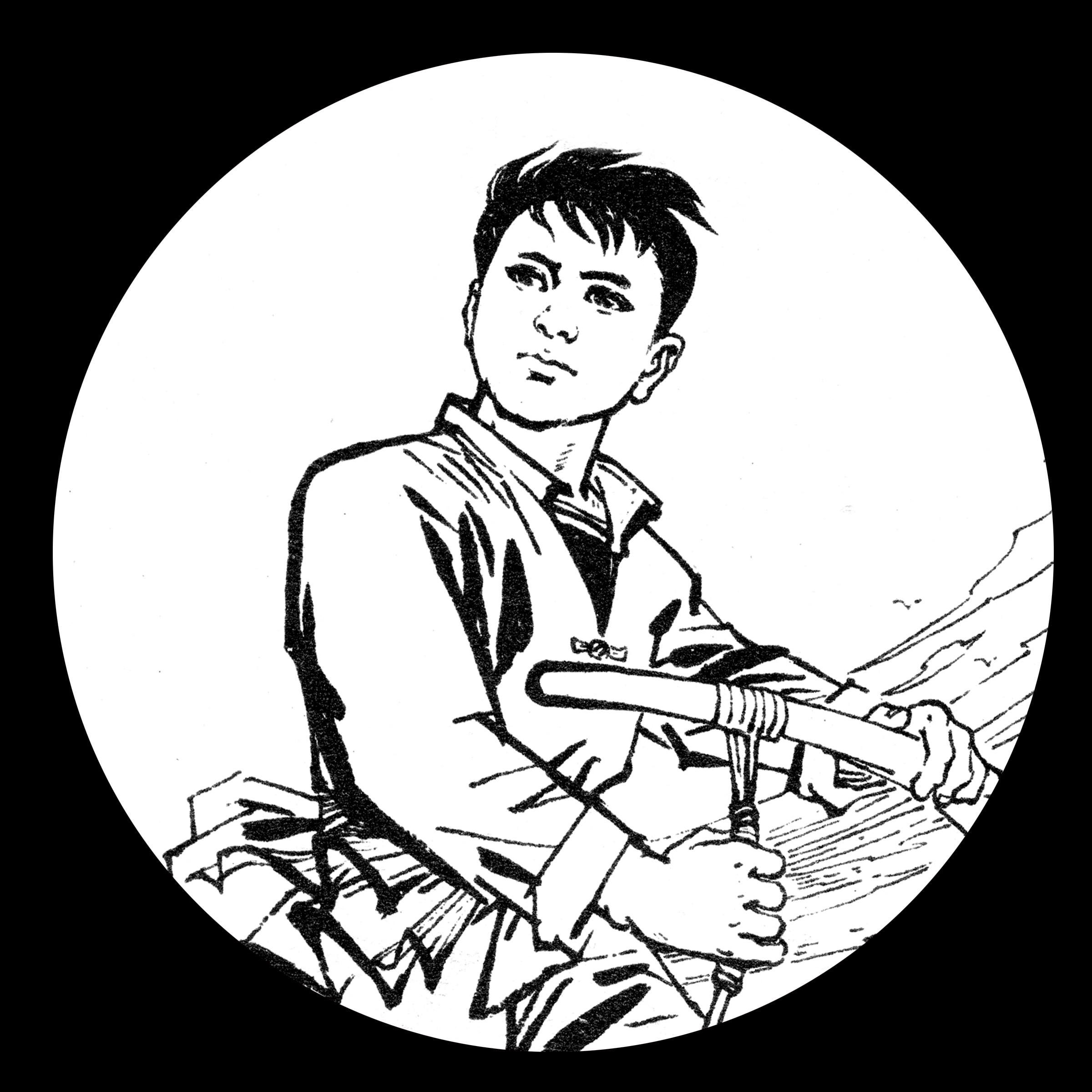 Architecture and the vernacular are the subjects of Family Village (2009), as artist Dinu Li considers the duality between the local and the global. Interweaving video footages of Sichuan's ancient forests with an animated narrative of a boy on his raft collecting bamboo. The story unravels in bewilderment and disorientation as the boy returns home to discover it had been usurped, transformed beyond recognition, and replaced by an idyllic English village. Throughout the entire video a Chinese translated version of Pure Imagination, from Willy Wonka and the Chocolate Factory, can be heard ceaselessly recited by children as a beckoning mantra.
Family Village was originally inspired by a local newspaper article about a Christmas card from a Dorset based British master planner, sent to his counterpart in Sichuan, China. Upon receiving the card, the Sichuan based planner felt enchanted by the card's front cover image of Dorchester, replete with traditional English architectural details, giving birth to a duplication in housing some 7775 kilometres away. Nation Family elicits discourses surrounding economic, social and political contexts associated with place. Li's resulting video sits at the intersection of cultural anthropology, presenting place as an 'incompletion', constantly in a state of emergency.
Chun-yu Liu, Sumatra, 2014, single-channel video, 8' 04"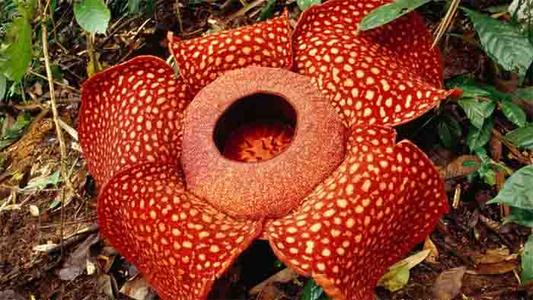 'Sumatra' is an artist video about the artist's father's early experience in Sumatra, Indonesia before he moved to Taiwan due to the turbulence in the late 50s. The work's narrative is structured with inspiration from Lewis Carroll's 'Alice's Adventures in Wonderland' and tells a, though seemingly fictional, factual story about rural Sumatra, the turbulence, the subsequent diaspora and the lost identity. It also explores memory and its substitute, representation, and the exotic that blurs the boundary between reality and fantasy. The video's output consists both archival still images from the Internet and film scenes from 'In the Mood for Love' and 'A City of Sadness' and the famous Indonesian song 'Bengawan Solo'.
susan pui san lok, an(g)archivery, 2018, 2-channel video, 10' 30"

an(g)archivery is a partial portrait of an archive-within-an-archive, and the archive-as-artist, or the artist-as-archive. an(g)archivery moves through the remains of the Gate Foundation (1998-2006), housed within the Van Abbemuseum collection. The artist uses a camera-phone and scanner to note the dispersed traces of another artist, Tiong Ang, their paths first crossing a year earlier at the 1st Asia Biennial and 5th Guangzhou Triennial, called Asia Time. Ang traverses both the Gate and Van Abbe, between catalogued and uncatalogued dimensions of the museum. Gaining institutional recognition in the mid-1990s as a new young Dutch artist, Ang went on to collaborate in prominent independent projects in the 2000s, exploring the 'non-Western', 'migrant', 'foreign' and 'other'. The Gate's commitment to 'non-Western' artists, particularly from Asia, is both visible and obscured between the museum's narratives of the 'modern' and 'contemporary'. Meanwhile, Ang moves from sculptural and painterly objects to situation comedy, to film and performance collaborations, both occupying and escaping the museum.
susan pui san lok, Trailers (RoCH), 2015, single-channel video, 4'
Trailers samples the trailers, title sequences, theme songs and publicity shots from twenty or so film and television adaptations of Louis Cha/Jin Yong's The Condor Trilogy (1957-1961), a wuxia martial arts epic, whose numerous media translations attest to its enduring popularity, and an alternative view of 'global' culture. Intercut with panoramic street views across Britain, fantasies of flight and dreams of weightlessness haunt the everyday.
Trailers is part of a body of work called RoCH Fans & Legends, including moving image for gallery and online, animated drawings, vinyl wallpapers, an 8-metre concertina multiple, and a freeebook, available at https://spsl-projects.net/roch-fans/rochfansandlegendsfreeebook/
RoCH Fans & Legends was commissioned for solo exhibitions at QUAD and the Centre for Chinese Contemporary Art, including a screening with live sound collaborations at HOME, in partnership with Animate Projects and the University of Salford. Supported using public funding by Arts Council England, and additional funding from Middlesex University.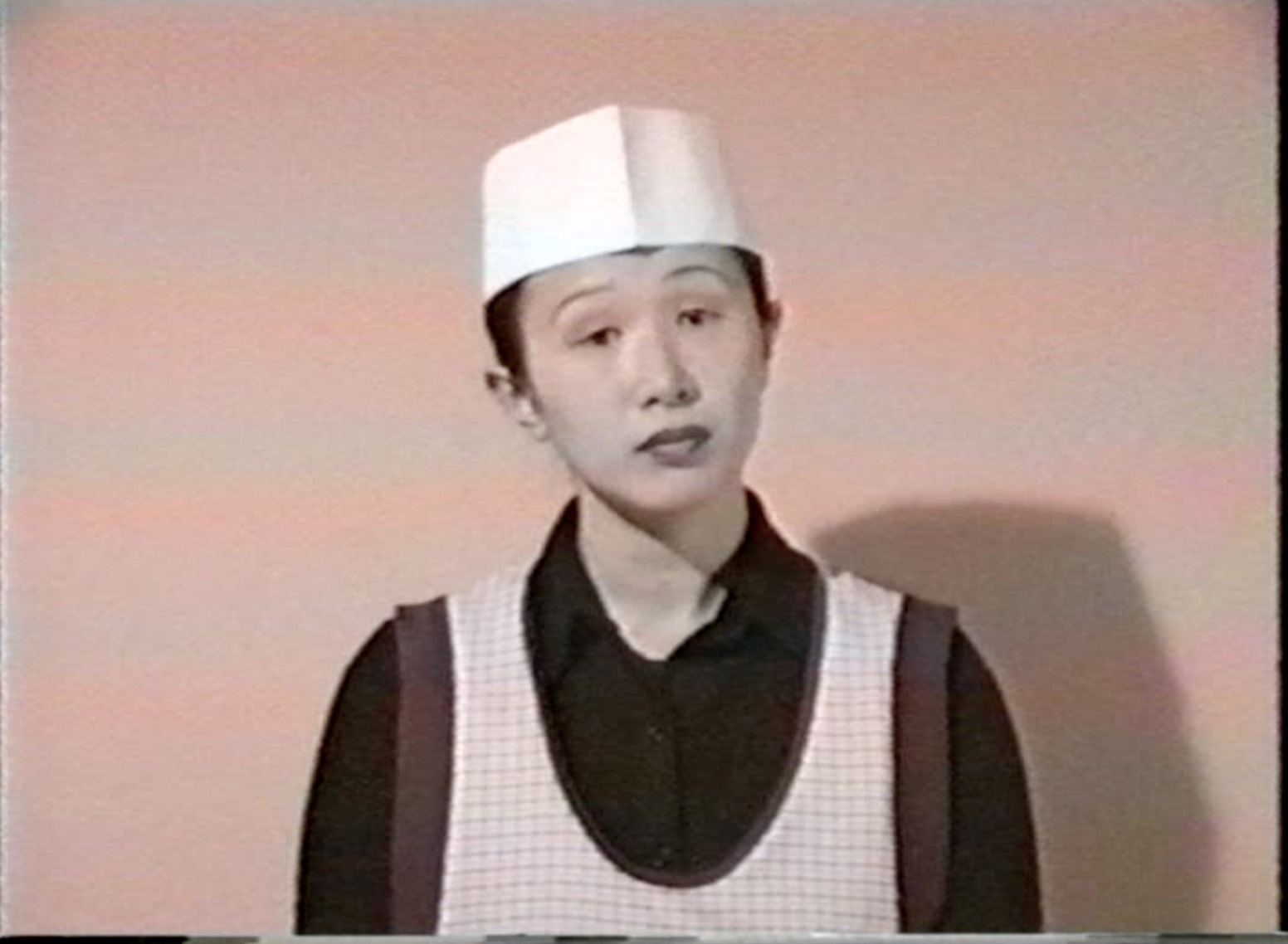 Yeu-Lai Mo, Service, Kissing, Licking, 1997, STD video
In 1997 whilst at the Royal College of Art she created an installation called 'Yeu-Lai's House where she deconstructed the traditional Chinese takeaway and challenged expectations. As part of this series of work, Mo produced a video called, 'Service, Kissing & Licking', where said actions are acted out on a screen, miming welcoming gestures, acts of kindness, smiles and servitude that one should expect from the girl behind the counter. These actions go on for a couple of minutes in the video and the girl's action then changes to kissing the counter repeatedly, bending forwards in a formal way kissing her surrounding counter top for yet another minute or two. Her actions are then become more extreme, she now goes further to licking the counter in the same manner. These actions are then repeated and the video is looped into a continuous motion of service, kissing and licking.
Erika Tan, Journeys of Remembrance & Shot Through are a returning to the material and otherwise, of past and multiple journeys to China. Exercising an archaeological ambition, the video works carefully unearth, re-trace, and assemble a range of memories, thoughts, subjective interpretations and wild speculations that eventually become the means through which a personal psycho-geography of 'China' is developed. From the writings of Sontag, Derrida, Kristeva, Foucault and Barthes and from the memories and accounts of family members, the work seeks to look at the production of China, through and with difference, from a distance.

Erika Tan, Journeys of Remembrance, 2008, STD single-channel video, 16' 08"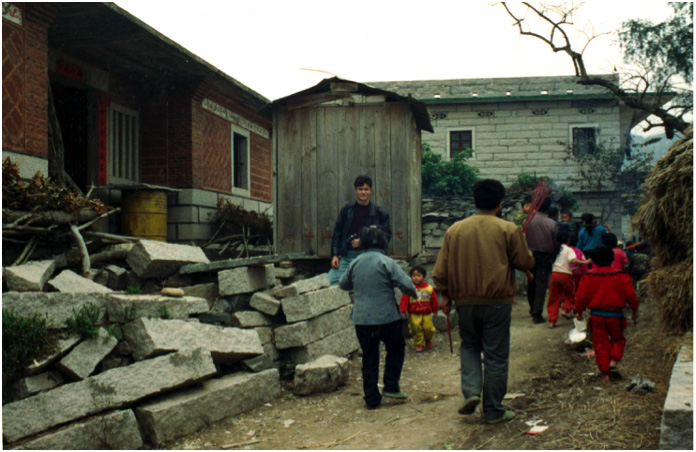 Journeys of Remembrance (2008) uses photographs taken in 1993 during a trip made by the artist, with her father and brother to their ancestral village in Fujian Province, China. With the passing of time, the authorship of these images has become obscured and their status as aide-memoir exposed for the subjectivity inherent in looking at, reading, and giving voice to the photographic 'record'. The image becomes yet another source of subjective interpretation, voiced through narratives told, simultaneously translated and fumbled through by the 3 speakers - in Hokkien, Spanish, Portuguese, English, and Mandarin - or their approximate and often faltering equivalents.
Erika Tan, Shot Through, 2008, STD single-channel video, 16' 35"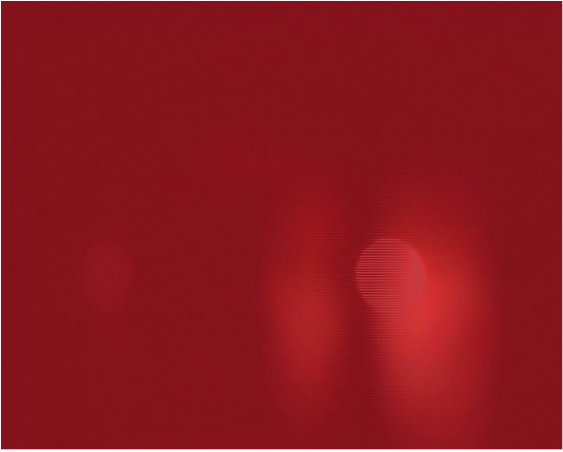 "In our dream world, is not China precisely this privileged site of space? In our traditional imagery, the Chinese culture is the most meticulous, the most rigidly ordered, the one most deaf to temporal events, most attached to the pure delineation of space; we think of it as a civilization of dikes and dams beneath the eternal face of the sky; we see it, spread and frozen, over the entire surface of a continent surrounded by walls." Michel Foucault, The Order of Things: An Archaeology of the Human Sciences, 1973
Shot Through was made from footage shot in Shanghai during a residency in 2004. Not the first visit or the second to China, but still the ambiguous and ambivalent relationship felt on the first trip to 'ancestral' lands continues. The existence of more cars, tower block skylines, free-flowing fashion, and all that the Western Press celebrated in the years post-communism did little to change this very personal experience of having a relationship to an 'unknown' or 'overly-known' location. The work looks at the way in which China becomes a cipher through the written text of others. Shot Through 'interrogates' the writings of philosophers and theorists such as Derrida, Barthes, Sontag, and Kristeva who had certain fascinations with China and made short visits followed up with written interpretations, theorising and ponderings which now circulate and form part of China's global textual patina.
Selection by Sung Tieu - in order of screening
Sung Tieu, Memory Dispute, 2017, 22:34 min, HD video, and sound
Memory Dispute (2017) draws on the theme of the body in various political contexts. In the video work Sung Tieu investigates the shifting economies of the use of toxins in past and contemporary Asia. The images capture a rain forest in central Vietnam, an area heavily exposed to napalm during the Vietnamese American war, and the footage records ghostly images of an ecosystem now irrevocably altered. The landscape becomes a metaphorical study when contrasted with captions, which meticulously document the process of a skin whitening treatment now prevalent in Asia. An acid is applied on to the body to separate two skin layers, allowing the entire first layer of skin to be peeled off.
The video work maps disparate and converging lines between the inflammable liquid napalm and that of an acid skin peel, exploring the body, nature and Vietnam's layered historic colonial legacy as a vessel exposed to harm and self-harm and wider implications to future uncertainties.
Harun Farocki, Inextinguishable Fire, 1969, 25 min, 16mm film transferred to video (black and white, sound)
Inextinguishable Fire by Harun Farocki adheres to a short experimental documentary format and an essayistic style combining text, narration, and images collected from the mass communications industry. Made early in the prolific artist's nearly fifty-year career, the film is a critique of the Vietnam War and the role of industry in the production of chemical weapons. It begins with the following narration: "When we show you pictures of napalm victims, you'll shut your eyes. You'll close your eyes to the pictures. Then you'll close them to the memory. And then you'll close your eyes to the facts." In analyzing the production, dissemination, and consumption of images, he revealed the inextricable links between media culture, politics, technology, and violence.
Artlabor, Drowning Dew, 2017, 48:22 min, HD video, and sound
Drowning Dew (2017) is an artwork that, depending on the occasion, can be considered as series of experimental films if it is set up as one-monitor consecutive screening, or as video installation with 6-channel projected structure. The film is a critical yet poetically fictional depiction of rapid changes of environment, landscape, human habits and society in the Central Highlands of Vietnam. The film series contain 6 mini pieces that are based on Jrai myth of posthumous metamorphosis. The myth acts as the loosen narrative framework, and as allegory of inevitable transformations of the area during this modernization and industrialization, which occur also in different regions in Southeast Asia. The work is created in collaboration with 2 filmmakers Truong Que Chi and Do Van Hoang, who have individually conducted researches on landscape, religion, ethnography and aesthetics in Central Highlands for long time.
Dan Rees, Nha Trang, 2015, 5:50 min, HD video, and sound
Rees filmed a seaweed farm at the coast of Nha Trang. The footage shows women entirely covered and anonymous, fishing seaweed and picking the ones for consumption. The work points towards Vietnam's recently growing seaweed industry. Rees investigates at once the labour condition and yet anonymous nature of this alternative food source, questioning the feasibility and sustainability of this untapped resource in Vietnam.
Jiwon Choi, Parallel, 2017, 29:51 min, HD video colour, and sound
In 1948, the Korean peninsula was divided into North and South Korea at the 38th parallel. Jiwon Choi reveals an image of contemporary Korea. Between generations, individuals and spectators, and illusion and reality, audiences are invited to see the glimpse of Korean culture, established upon hidden messages, modern myth, and spectacular spectacles. The artist introduces viewers to modern Korean history and culture by contrasting the story of her grandfather, who served in the Korean War, with the rise of K-POP.
---
PARTICIPANT BIOGRAPHIES:
Art Labor is an artist collective founded in 2012 by Thao-Nguyen Phan, Truong Cong Tung & Arlette Quynh-Anh Tran, who work in between visual arts, social and life sciences in various public contexts and locales. We do not produce single artwork but develop many-year-long journey during which one inspiration is a seed to cultivate. The seed grows – the inspiration expands and bears into rhizome of projects and artworks.
Jiwon Choi (born 1991, Seoul, Korea) is an artist working in the mediums of photography, moving image, sound and performance. She investigates the questions that are in flux and constantly at stake, such as mass media and its effect on generations, virtualization of our life that contributed to the global expansion of identity crisis, and the homogenization of the world through technology that deprives our perception and sensitivity. She is pursuing meta-communication through photography, video, and performance and tries to increase the dynamic between audience and artist by objectifying identity and investigating the duality that develops through different interpretations. Examining the ambiguity and origination via retakes and variations, she tries to grasp identity. Her works are given improper functions: significations inverse, form and content merge. Her works have been shown in New York, Seoul, Rotterdam and Beijing. She lives and works in New York City.
Harun Farocki (1944 - 2014) is a Czech-born German film director, screenwriter, media artist and writer whose work examined the ways images are used to inform, instruct, persuade and propagandize. He made over 100 films, the vast majority of them are short experimental documentaries and politicized film-essays, in which he assemblages footage from several sources accompanied by subtitles or voice-over commentary. His work include productions for video and cinema, the authoring and editing of the influential Filmkritik (Munich) and numerous gallery and museum shows. His writings include Speaking about Godard (1988-9) and Serious Games. War I Media I Art (2011). His summer 2011 retrospective at the MOMA Images of War (at a Distance) was the first comprehensive exhibition of his work in the US. In the 90's he was visiting professor at the University of California, Berkeley, and from 2006 to 2011 he was a professor at the Academy of Fine Arts Vienna.
Special thanks to Antje Ehmann for allowing us to screen this work.
Annie Jael Kwan is an independent curator, researcher, educator and producer based in London. She founded the curatorial initiative, Something Human, in 2012, and led on launching the pioneering Southeast Asian Performance Collection at the Live Art Development Agency during the M.A.P. (Movement x Archive x Performance) project. She was also selected for the International Curators Forum's curatorial programme, "Beyond the Frame". As a selected curator for Outset Art Fund's research trip to documenta 14 and Skulpture Projekte Munster, her chosen commission resulted in the forum Curating Radical Futures held at Tate Modern. She recently curated UnAuthorised Medium at Framer Framed, Amsterdam, and she is a founding member of AAA. www.anniejaelkwan.com
Dinu Li was born in Hong Kong and currently lives and works in Cornwall, UK, where he is Senior Lecturer in Photography at Falmouth University. Li is an interdisciplinary artist working with the moving image, photography, installation and performance. In his practice, Li examines the manifestation of culture in the everyday, finding new meaning to the familiar, making visible the seemingly invisible. Archives play an active role in Li's work, and they are often used as points of departure for his projects. His methodology is research based, with an emphasis on appropriation and reconfiguration. Li's work is often characterised by problematising the document as part of the modus operandi. Li has exhibited both nationally and internationally, including the 53rd Venice Biennale; the 3rd Bucharest Biennale; Tashkent Biennale 2007, Uzbekistan; Tatton Park Biennial 2012; EVA 2005; Contact FotoFest 05, Toronto; PHotoEspana 13, Madrid; Bildmuseet, Umea, Sweden; Oldenburger Kunstverein, Germany; the Irish Museum of Contemporary Art, Dublin; White Space 798, Beijing; the V&A, London; OCT Loft, Shenzhen; Konsthall C, Farsta, Sweden; Chalk Horse, Sydney; San Antonio Art Gallery, Texas; and Alternative Space Loop, Seoul. Li's works are held in private collections in Berlin, London, St Gallen and Zurich. He has undertaken international artist residencies for ArtSway in Sichuan; OCAT in Shenzhen; an Artists Exchange Residency in Central Asia through the British Council, Space and Cornerhouse. Li's work has been in several publications as well as his own monographs and is featured in Phaidon's 2013 survey book 'The Chinese Art Book' showcasing artworks by two hundred significant Chinese artists since the Shang Dynasty. He has presented papers in many conferences including Urban Encounters at Tate Britain in 2017.
Chun-yu Liu (b.1985, Taipei, Taiwan) received her BA in English Literature from Soochow University, Taipei in 2010, MA Art and Design from Loughborough University, Leicestershire in 2012, and MFA Fine Art from Wimbledon College of Arts, University of the Arts London, London in 2015. Liu was a finalist to Neo:artprize in 2015, shortlisted for Bloomberg New Contemporaries in 2015 and 2016, in the UK, and recipient of Junior Travel Grant from American Association for Chinese Studies in 2016. Recent screenings and exhibitions include OverFlow, Kampnagel, Hamburg (2017); Closing the Distance, Bundoora Homestead Art Centre, Melbourne (2017); International History of East Asia Seminar, China Centre, University of Oxford, Oxford (2017); Both Sides Now III: Final Frontiers, various venues including the ICA London, Minsheng Art Museum Beijing, International Video Art Exhibition Taipei and VAFA International Video Festival Macau (2016); Routes of Difference – Migration in Artistic, Academic and Media Discourses, Goethe Institut, Lisbon (2016); Land Dialogues, HR Gallop Gallery, Charles Sturt University, Wagga Wagga (2016); Art Parlour: On Tour, MK Gallery, Milton Keynes (2015); Neo: artprize 2015, neo: gallery, Bolton (2015). http://www.chunyuliu.com
susan pui san lok is an artist and writer based in London. Her work ranges across moving image, installation, sound, performance and text. Projects include solo exhibitions at MAI/Montreal Arts Interculturels, the Centre for Contemporary Chinese Art (Manchester), QUAD (Derby), Winchester Discovery Centre, Beaconsfield (London), and commissions across the UK, including for FirstSite/East Contemporary Visual Arts Network, Film and Video Umbrella, De La Warr Pavilion, BFI Southbank, and Cornerhouse/BBC Big Screen. International projects include the Diaspora Pavilion at the 57th Venice Biennale, the 1st Asia Biennial and 5th Guangzhou Triennial, and the inaugural Deviant Practice research residency at Van Abbemuseum. She is Associate Professor in Fine Art at Middlesex University, Reader in Fine Art at the University of Arts London, and was a Co-Investigator on the recent three-year AHRC Black Artists and Modernism research project.
Yeu-Lai Mo has uses photography, video, sound and installation in her work. The issues she has been concerned with are those of female roles in a patriarchal society. She pushes barriers and questions our assumptions and stereotypes of British Chinese people. Mo's work has been exhibited nationally and internationally, most recently as part of Deptford X Fringe, Now! Now! In More Than One Place, Chelsea Space, and Catford Intervention.
Dan Rees (born 1982, UK) is based between London and Berlin. His practice spans painting, sculpture photography and video. Underpinning much of Rees' conceptual body of work is the examination into issues of taste in relation to social and cultural class and broad political discourses surrounding the working classes, or more specifically, the importance of 'organic intellectuals', as described by Antonio Gramsci, for creating social change.
Erika Tan is an artist, curator whose practice is primarily research-led. Recent research has focused on the postcolonial and transnational, working with archival artefacts, exhibition histories, received narratives, contested heritage, subjugated voices and the transnational movement of ideas, people and objects. Recent shows include: UnAuthorised Medium (Framer Framed, Amsterdam 2018); Diaspora Pavilion, (Venice Biennale 2017); Artist and Empire (Tate Touring, National Gallery Singapore 2016/7). She is a Lecturer on the B.A.Fine Arts 4D Pathway, Central Saint Martins, UAL and a core member of AAA. www.erikatan.net
Sung Tieu (born 1987 in Vietnam) is a German-Vietnamese artist based in London. Her artistic work spans sound installations, video, sculpture, photography, performance and public interventions. Her practice exists through a series of geographic dislocations: between her birthplace, Vietnam, her respective home cities, Berlin and London and the diaspora communities she grew up in. Within her research she has investigated the history of Vietnamese migration to Europe and its relationship to colonial trade routes and economic agreements on an governmental level. More recently she has been exploring the deploitation of sound as a psychological warfare tool and currently she is researching the psychology of sounds and theories of the process of hearing in relation to geographic displacement of migrant communities across Asia.
PASAWAY SARI SARI STORE #000 - Chi Bagtas and Glo Orpilla are a duo of artists working within the collaborative practice: PASAWAY. Since 2015, it has been a practice that seeks to approach and deconstruct their affixation to the traditions that coincide from their Filipino-British identity, forming new meanings from differences in shared experiences. A common sense of frustration that derived from the tension of their reality, PASAWAY attempts to subvert and apply this through a third channel, inhabiting a space for themselves. www.chibagtas.net
Location
Asia-Art-Activism / Raven Row / London
56 Artillery Lane
London
E1 7LS
United Kingdom