Location
Publicis Sapient
63 Turnmill Street
London
EC1M 5RR
United Kingdom
Refund policy
Refunds up to 30 days before event
Eventbrite's fee is nonrefundable.
A unique opportunity to be trained by Nigel Thurlow during the first Flow System Foundations to be run in the UK
About this event
This course is the launch of the Flow SystemTM Foundations (FS-1) in the UK / Europe. It is a unique opportunity to learn directly from Nigel Thurlow, the co-founder of the Flow System, in person.
As all organisations are grappling with an increasing need for continual change, it is likely that you belong to one of the following category:
Change in your organisation has so far taken much attention, budgets, and efforts (be it Digital transformation or Agile) and there are very little meaningful outcomes to show for it.
Change in your organisation started well but it feels like you are reaching a plateau and you are looking to re-energise it.
Change in your organisation is yet to align and start and you would rather put it on a success trajectory from the start instead of losing 5 years repeating known mistakes.
Change has been a success and you are looking to get even more out of your newly found performance and attack new areas such as more innovation, sustainability, responsibility, etc.
We will not pretend that the Flow System is a magical pill for all challenges. The Flow System is not a method or a recipe. The Flow System is a new take that will help you see the situation of your organisation from a totally new perspective, allowing you to drive its success.
The Flow System is a holistic FLOW based approach to delivering Customer 1st Value in modern organisations. It is built on a foundation of The Toyota Production System, also known as TPS and Lean, plus a new triple helix structure known as the DNA of Organisations.
Aligning your organisation, leadership and teams to work in harmony with continually adding value to your customers is what the Flow System thrives to enable and indeed, companies that achieve Flow tend to sustain success for long.
The Flow System Foundations provide an understanding of different methods, patterns, practices, and techniques that enable organisations or institutions to achieve their desired outcomes.
Format:
2 days - Classroom with interactive exercises
2 x 1 hr group mentoring calls after the training
Learning outcomes:
After completing the course, participants will gain a brand new perspective in their efforts of improving Flow in their system of work :
Understanding the purpose and principles of a Flow System
Applying the concept of Customer 1st and identifying who the customer is
Articulating the concept of Flow
Identifying and deploying the Triple Helix of Flow in their organisation
Describing the concept of Complexity Thinking
Differentiating between the domains of knowledge (clear, complicated, confused, complex, chaotic)
Applying the concepts of Shared Leadership and Distributed Leadership
Supporting the concept of Team Science
Explaining the different components of successful teams (team effectiveness & teamwork)
Identifying the different methods, techniques, and tools for each of the helixes in the Triple Helix of Flow
Assessment and accreditation:
Participation to the training will give access to the an online accreditation. Accreditation is achieved after successfully completing an assessment. Two attempts of the assessment are included . Participants are able to take the assessment after completion of their training.
The Flow System Foundations (FS-1) course is a prerequisite for any advanced course. To be accredited in an advanced course, it is first necessary to be accredited in The Flow System Foundations (FS-1) course. Any of the five advanced courses (FL- A1, CT-A1, DL-A1, TS-A1, LT-A1) can be taken once accredited in The Flow System Foundations (FS-1) course.
Terms:
Training is priced at £1,250+VAT.
Early bird pricing at £1,000+VAT will apply for the first 20 participants or until 15th of August, whichever expires the soonest. Spaces are limited to 50 participants.
The price will include refreshments throughout the day. Lunch will not be provided in light of the potential challenges of offering an open buffet. We will take a lunch break and there are many venues to buy lunch in the vicinities of the premises.
Corporate packages: We also offer Corporate packages starting from x5 attendees.
Please enquire » for details, pricing and special optional packages to accommodate your needs. 
COVID Update:
We will comply with relevant procedures at the time of the training in relation to COVID. The venue offer ample space to distance the tables. We will confirm the procedures as the government will offer clarification. It is likely that we will ask all participants to confirm a negative test ahead of the training.
Participants unable to attend due to a positive COVID test would be offered a conversion to a virtual course or a full refund. 
In case of new lockdowns making this course impossible, we would offer to the participants the possibility to convert to a virtual course (4 x half days), or postpone to a rescheduled in-person event or cancel and get a full refund.
Facilitators:
- Nigel Thurlow -
Nigel is the creator of the award-winning Scrum the Toyota Way training course, and the co-creator of The Flow System. Nigel previously served as the first ever Chief of Agile at a global Toyota company, leading Lean and Agile practices at Toyota Connected. He also led many digital and organizational transformation initiatives while at Toyota and is a recognized expert in the Toyota Production System, the Toyota Way, and various Agile approaches.
Nigel is also a Forbes noted Author and a well known Keynote Speaker and as a Professional Scrum Trainer, the first one ever in Toyota and the first to have been certified by both the creators of Scrum, he has trained over 7500 people worldwide as of 2020. Nigel has published several peer reviewed white papers and journal publications on team science, and he acts as an advisor on several boards at the University of North Texas. He has been featured in Forbes and many other publications and these together with several talks he's given can be found online. His YouTube channel can be found at WatchNigel.com.
He is the co-author of the book on The Flow System and a contributor to Chief Executive Magazine.
For more information about Flow System, please see: https://getflowtrained.com
- Philippe Guenet -
Philippe has over 25 years of experience in digital change and professional services and has worked with corporate, banks and start-ups alike.
Philippe created Henko 4 years ago to help clients approach change and digital leadership in new and effective ways. Those ways are now included in the Flow System, of which Philippe is a trainer. Philippe is also ORSC Certified, ICF ACC.
Philippe will assist Nigel on this initial training and will subsequently offer on-going training to the Flow System in person and virtually in UK / Europe. Please also enquire for associated coaching, cohort and bootcamp packages that can be run in-house to support your change & Flow efforts.
For more information about Henko, please see: https://www.henko.co.uk
In association with Publicis Sapient
We thank our partner sponsor Publicis Sapient for associating with us in the launch of the Flow System in the UK. The training will be run from Publicis Sapient London's office at Turnmills, 63 Turnmill Street, London, EC1M 5RR, by Farringdon.
For more information about Sapient, please see: https://www.publicissapient.com/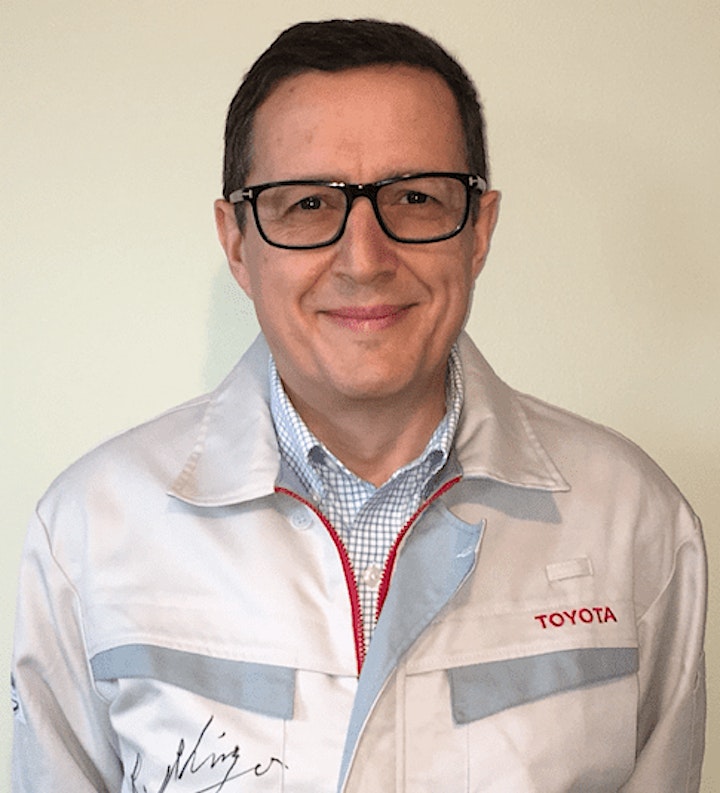 Nigel Thurlow - co-founder of the Flow System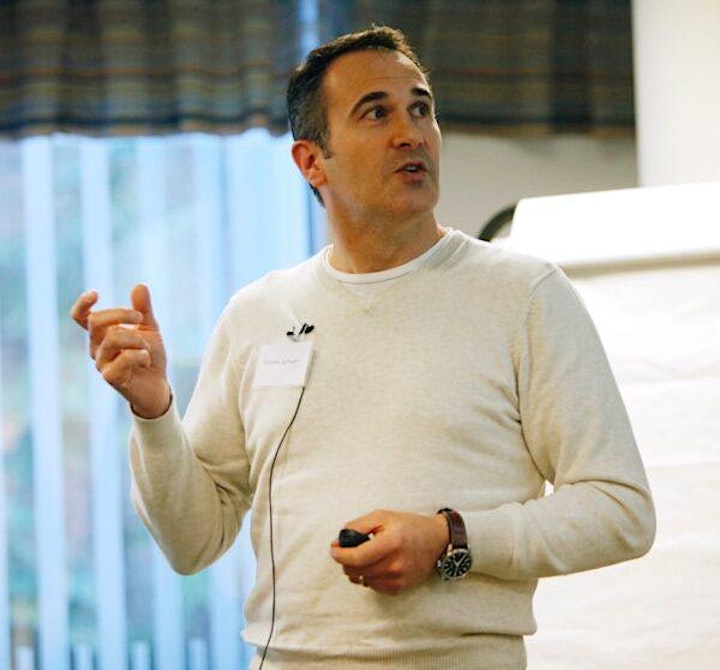 Philippe Guenet - Founder of Henko and co-facilitator of the Flow System Foundation training