Event Information
Refund Policy
Contact the organiser to request a refund.
Eventbrite's fee is nonrefundable.
A 4-part lecture series with 4 x 90 mins (max) sessions, online, once a week on Tuesday mornings. This ticket is for the entire course of 4
About this Event
The Gardens Trust are very pleased to present a series of 4 online talks about well-known and popular groups of plants : Water Lilies, Peonies, Fuchsias and Houseplants.
This ticket is for the entire course of 4 sessions or you may purchase a ticket for individual sessions via the links above and below.
Please note that when setting up the eventbrite page my finger slipped and it was set up as multiple events - so when you get to the ticket buying page and are asked to select a date please choose the first one, Tues October 6th
Attendees will be sent a Zoom link 2 days prior to the start of each session, and a reminder early on the morning itself. A link to the recorded session will be sent shortly afterwards.
Week 1. Oct 6th: Water Lilies by Caroline Holmes
The Water Lily: Memphis, Monet and beyond. The story begins in Memphis, the main cult centre of Nefertem in Ancient Egypt, with Nymphaea and Nelumbium, the blue water lily and lotus. Millennia later Philip Miller wrote: 'Nymphaea … grows in Water which the Poets feign to be the Residence of the Nymphs'. Associated by its common name, the great white waterlily was coaxed into flower by Joseph Paxton and accompanied by colourful tropical cultivars they transformed glasshouses across the world. Inspired, Bory Latour-Marliac dedicated his life to breeding those exotic colours into hardy Nymphaea which entranced the plantsman in Monet. Hardy blues remained elusive until the 21st century.
Caroline Holmes is an experienced and accomplished lecturer working for a wide range of organisations including leading tour and cruise operators. She is also a Course Director for the University of Cambridge Institute of Continuing Education including this year's Virtual Summer Festival of Learning 2020. Her own gardens are open to the public and have featured in many magazine articles and on television in both Britain and Japan. She is author of 11 books including a comprehensive history of Water Lilies published in 2015. For more information about Caroline see her website: www.horti-history.com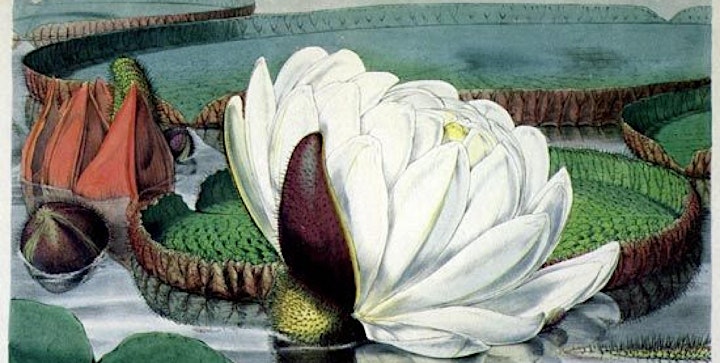 Week 2. Oct 13th: Peonies by Caroline Stone
Few flowers are as seductive as Peonies. They have influenced art and culture for centuries in the Far East, have been highly valued for medicinal purposes and provide a spectacular display in the garden. The talk will take a whirl through the genus encompassing the aristocratic tree peony, the herbaceous peony so redolent of Edwardian borders and touch on more recent breeding.
After years working in Tokyo Caroline Stone now has time to indulge her varied plant interests. She holds the National Collection® of Double Primroses and is the Editor of Amaryllids, the Journal of the Nerine and Amaryllid Society. Very close to her heart is her peony collection. Caroline is the secretary of the HPS Peony Group and she is working toward approval from Plant Heritage for two National Collections® of herbaceous peonies: one of pre-First World War cultivars and one of cultivars bred by Kelways nursery.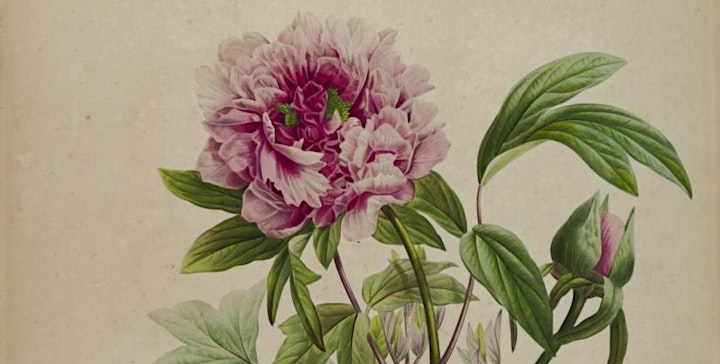 Week 3. Oct 20th: Fuchsias by Kristopher Harper
Fuchsias have become a favourite for many gardens up and down the country, but they didn't arrive on England's shores until the late1700s. It was not until the 1830s that they started to become more readily available and the Victorian Fuchsia mania started. This led to nursery's and amateurs beginning to hybridise fuchsia species, which created many of the recognised cultivars we grow today. The talk will provide you with some background to Fuchsias and will focus on James Lye, his passion for Fuchsias, and enterprising activities. Following this with some of the problems you may encounter when growing them.
Kristopher Harper has had a passion for fuchsias for most of his life. The opportunity to extend his passions for history, especially regarding country estates, and Fuchsias came together in 2009 when he discovered a Head Gardener at a small estate in Wiltshire who was also one of England's leading Victorian Fuchsia growers, exhibitors and hybridisers of new Fuchsias. Kristopher started researching and collecting James Lye's Fuchsias and in 2012 became recognised as a Plant Heritage National Plant Collection holder. Kristopher owns a small Fuchsia nursery and has exhibited his collection at RHS Hampton Court. In 2019 he graduated with an RHS Master in Horticulture. Kristopher is actively involved in several organisations including the Norfolk Record Society, Plant Heritage, the Chartered Institute of Horticulture ,and is Head Horticultural Judge at the Royal Norfolk Show. His nursery website is www.fuchsias.co.uk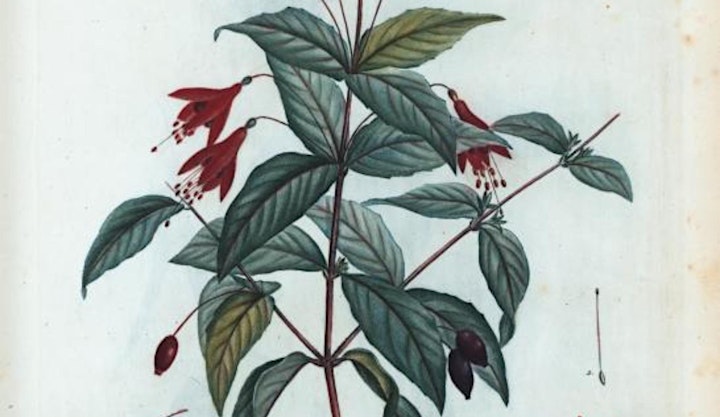 Week 4. Oct 27th: Houseplants by Catherine Horwood
How many of us have wandered round a garden centre and plonked a houseplant into the trolley, never thinking about where it comes from and who discovered it or why we want plants in the house at all? Find out how indoor plants became status symbols and how as plant hunters scoured the world so the fashion spread to the middle classes. Hear about fashions in houseplants which usually related to the conditions in our houses. In the dark and polluted air of many Victorian homes the Wardian case helped tough plants to survive, while in the cleaner less cluttered homes of 20thc Britain you were more likely too see a cactus or rubber plant. So join us to find out the fascinating history of the plants in your home … and maybe your spider plant or aspidistra would like to listen too!
Catherine Horwood started her career as a journalist, drifted into academia and out again to be a full-time writer about her favourite things - dress and gardening history. In addition to writing for publications such as Gardens Illustrated and The English Garden, she worked on exhibitions and broadcasts especially on the history of women in horticulture. She is the author of several books including Potted History first published in 2007, a new edition of which comes out in paperback in October. Her website is https://www.catherinehorw ood.com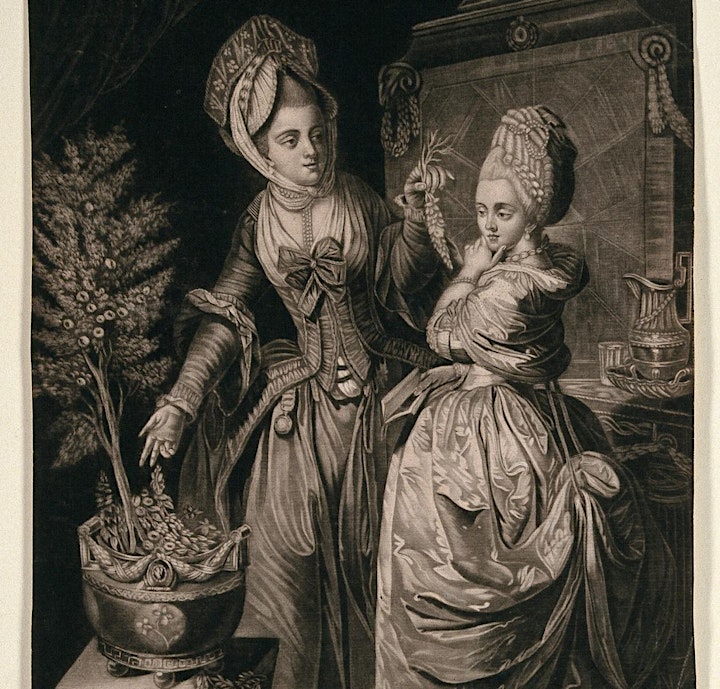 Date and Time
Location
Refund Policy
Contact the organiser to request a refund.
Eventbrite's fee is nonrefundable.