Description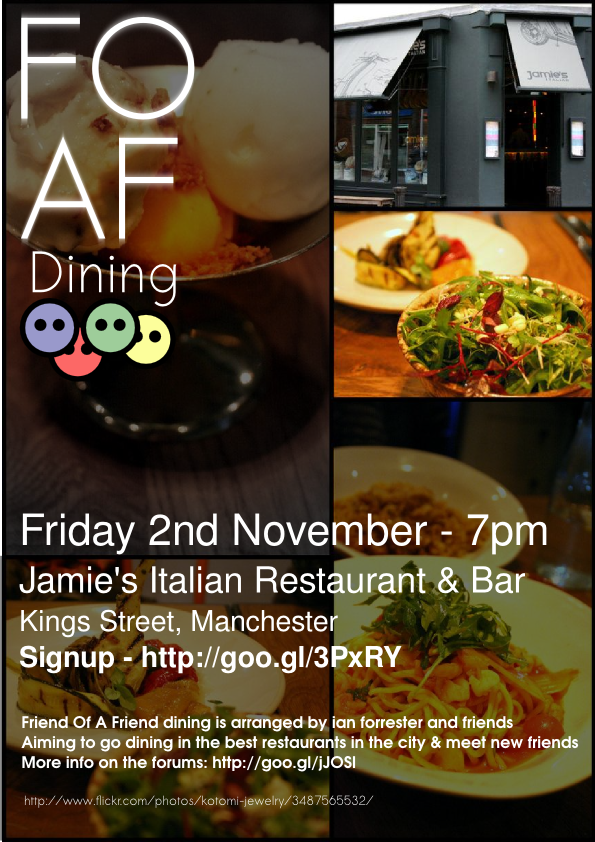 Friend Of A Friend dining is arranged by ian forrester the islington wharf social committee and friends
Aiming to go dining in the best restaurants in the city & meet new friends
Its open to islington wharf and friends of...

First starting with Jamie's Italian... Friday 2nd November.
I can't give a time yet because it depends on the numbers, but I'd like to get the bank valut hence the restriction to 14 people. Once I got the numbers I'll confirm a time but its between 7pm - 10pm

The cost of the tickets goes towards the deposit for the night and of course will go towards the meal.
£10 + £1.25 fee for Eventbrite...