About this Event
Foam free florals for weddings: a workshop for florists
A two part workshop created for experienced wedding florists who are aspiring to embrace a more eco-friendly approach to their floral designs. You will gain practical hands-on experience of different techniques and mechanics that can be adapted to a wide variety of foam free creations.
Part 1 - table centrepiece masterclass
Covering low and elevated table centrepieces, we will discuss and explore a variety of different designs, the containers and mechanics used in each case, and why they work. Choosing from a wide variety of seasonal plant materials, you will start by creating a low arrangement in a footed bowl that will be yours to take away at the end of the day. Then you will work in groups to make large elevated designs and meadow arrangements suitable for long tables.
All materials, tools and aprons will be provided, but feel free to bring your own scissors and pinny if you wish. There will be time to photograph the mechanics and completed designs during the day so please bring a camera or phone with you.
A simple, wholesome lunch, refreshments and snacks will be provided throughout the day.
Class sizes will be kept small to ensure all participants can receive a high level of individual attention.
* SPECIAL OFFER - BOOK PARTS 1 & 2 TOGETHER FOR THE COMBINED PRICE OF £500 *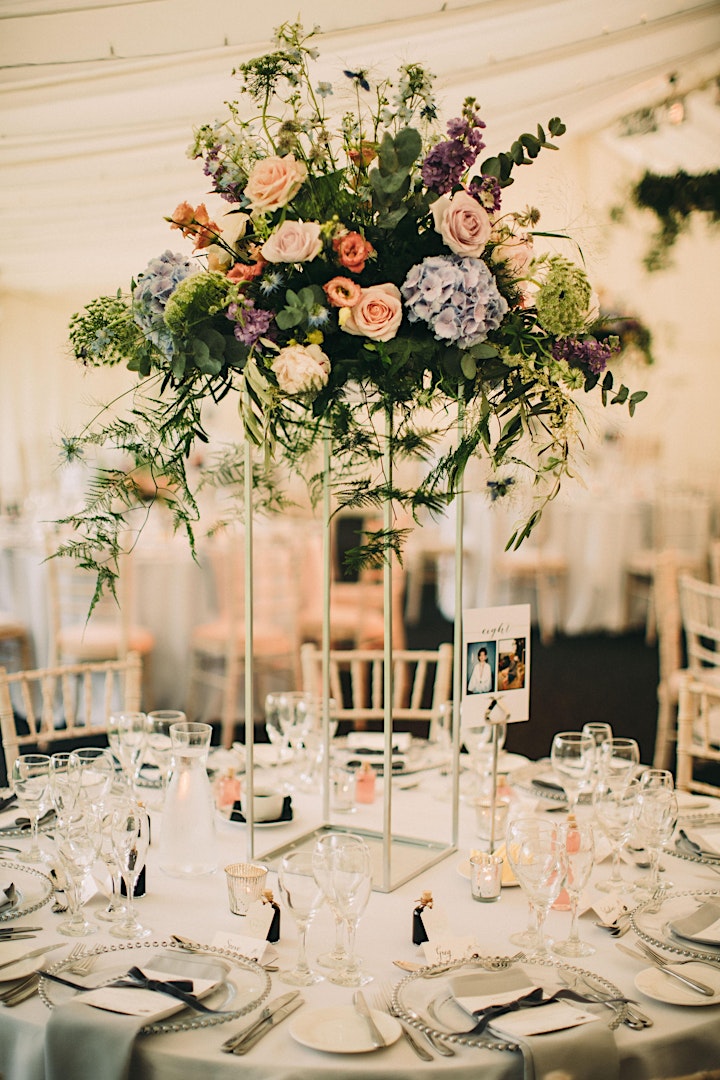 About us
Experienced wedding florists, Laura Taylor (Green Earth Flowers) and Fiona West (Like The Moon In Daytime) will share the knowledge, tips and tricks that they have gained over the last few years. Having made a conscious decision to work in a more sustainable way, Laura and Fiona have collaborated, experimented and come up with solutions for adapting a range of commercial wedding designs without the need for foam.
The workshops are designed to be an intensive introduction to working foam free. The confidence you gain will inspire you to modify and adapt your own designs to suit your own business and client base. All the materials and mechanics you will use are easily accessible, cost-effective and re-usable. Workshop attendees will not only be improving their own floristry skills, but will also be investing in a more sustainable future for their business.