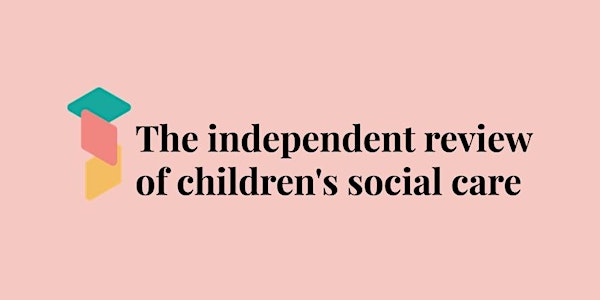 Focus on: delivering children's social care - local, regional, national ?
Josh MacAlister and an expert panel will discuss how children's social care should be structured to ensure the best outcomes for families.
About this event
In the third of our 'focus on' series, Josh MacAlister, chair of the Independent Review of Children's Social Care, will be joined by an expert panel to consider the question:
Local, regional, national - what is the best way to structure and deliver children's social care to ensure the most positive outcomes for children and families?
This question is one of the 'three dilemmas' that the care review has been grappling with. The panel will discuss the pros and cons of different delivery models, including national or regional approaches intended to address the 'postcode lottery' or localised services designed around the needs of children & families within their communities.
Joining Josh on the panel will be:
Charlotte Ramsden, president of the ADCS
Sarah Johal, national strategic adoption lead
Mags Mulowska, Experts by Experience board member
Henri Imoreh, speaker & participation officer with Become, the national charity for children in care and care leavers
Dr Simon Kaye, senior policy researcher from New Local
The event will be held online. You will need to install the Teams app on your phone or device. If you are joining via a desktop you will also have the option to join via an internet browser. You do not need to sign in, simply click 'join meeting' and enter your name
The discussion will be recorded and available to view after the event. However please be assured only panel members will be visible on screen and audience members can ask questions through the chat function to maintain privacy.
To secure your place – please sign up for a free ticket using the Eventbrite link on this page.