Event Information
Refund policy
Refunds up to 1 day before event
Eventbrite's fee is nonrefundable.
Focusing Level 2: Living Forward Energy workshop with Paula Newman
About this event
Focusing Level 2 Living Forward Energy Workshop with Paula Newman
Level two is the second of five Focusing levels which form the British Focusing Association Certificate in Focusing Skills.
You will need to complete level one before joining the level two training
Dates
Part 1 9th June 2021
Part 2 16th June 2021
Part 3 23rd June 2021
Part 4 30th June 2021
​Focusing is a gentle way of paying ourselves attention and deepening self-awareness. It trusts that our body knows and can tell us what we need for physical and emotional health.
During Level two, participants will continue with Focusing practice, taking turns to Focus and Companion. Exercises are designed to support working at a deeper level. At the same time, the Focuser is always in charge of their session and each person is encouraged to work at their own pace.
Focusing partnerships will be encouraged and there will be opportunities to discuss your experiences of Focusing and Companioning.
Confidentiality
Please keep everything of a personal nature confidential. This applies to all group discussions and to all Focusing and Companioning partnerships.
Workshop Structure
There will be a combination of theory, group discussion, exercises and Focusing practice. The course is divided into four parts, each with a particular theme as follows:
PART 1 – You will learn about Gene Gendlin's Six Focusing Movements and try them out in a group exercise.
PART 2 – Our topic is Focusing with pain and ailments. We will look at how self-in-presence can be helpful when we are feeling physically unwell.
PART 3 – Extending your understandings of the felt sense. This includes ideas about the implicit, the explicit, and the edge of awareness.
PART 4 – We will explore 'Living Forward Energy' in a creative way. There will also be a Whole body Focusing Exercise.
Workshop Outcomes
- Deepening your practice as Focuser and Companion
​- Increasing your understandings of the felt-sense including Gene Gendlin's Six Focusing Movements.
- Discovering how you can be with physical pain and ailments in a Focusing way
- Increasing your understandings and experiences of being self-in-presence.
- Exploring the concept of 'Living Forward Energy'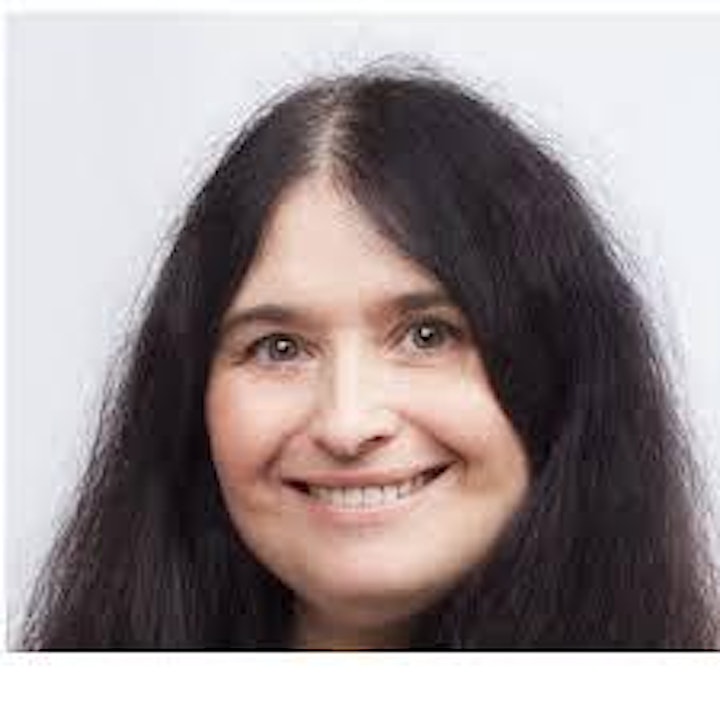 I am a BACP Senior Accredited Counsellor and Supervisor of Individuals and Groups with over nineteen years of therapeutic experience. I counsel individuals, couples and families and supervise experienced and trainee practitioners. I have been Focusing for several years and am registered with the British Focusing Association as a Focusing trainer. In addition to teaching the certificate course I offer guided Focusing sessions.
I first became interested in counselling many years ago when it was briefly mentioned during a conversation. Nowadays counselling is a very important part of my professional life, however at the time I was barely aware of it.
There was no logical reason and yet I somehow knew that counselling was the right path for me. I was not even looking for a new direction as this happened during a particularly busy time in my life. Nonetheless the feeling was strong enough that
instead of being my usual cautious self I enrolled on a counselling training course.
Later I became involved with Focusing and discovered that my inner feeling of rightness was the 'felt-sense'. I have learnt to respect it, and it has always served me well.​
I continue to feel excited and passionate about counselling, supervising and Focusing. I like to think that the enthusiasm that I experience brings life and energy to my teaching.
Paula Newman
TWITTER | @paulanewman930
FACEBOOK | Paula Newman Counselling Services
Website | paulanewmancounsellingservices.co.uk
Date and time
Location
Refund policy
Refunds up to 1 day before event
Eventbrite's fee is nonrefundable.
Organiser of Focusing Level 2: Living Forward Energy - Paula Newman
Sandra and John are a sibling team who are proud to be serving the helping professions for more than 10 years with online interactive learning. The workshop programme is being offered alongside the Onlinevents CPD Library which we believe is the world's largest online library of video and audio learning, with instant certification for the helping professions including counsellors, coaches, teachers, supervisors and nurses.
100% Learning Guarantee
Our number one priority at onlinevents is your learning. Which means we stand by our learning experiences 100%, no matter what, no holds barred, no ifs, no buts.