Join us for this welcome session that will kick off Launch Global week! Featuring Joanne Purves & Vikas Shah MBE
About this event
Join us for this welcome session that will kick off Launch Global week and a brand new enterprise support programme for our international students. Hear from Joanne Purves, Pro Vice-Chancellor of Academic Development at Salford as she talks about the exciting initiatives that the University is involved in on a global scale. Learn how you can get involved in further workshops, business mentoring and a brand new business ideas competition where you can get funding to develop your business ideas from our £20,000 pot! We will be joined by our key-note speaker Vikas Shah MBE that will share with you his journey in running a business on a global scale.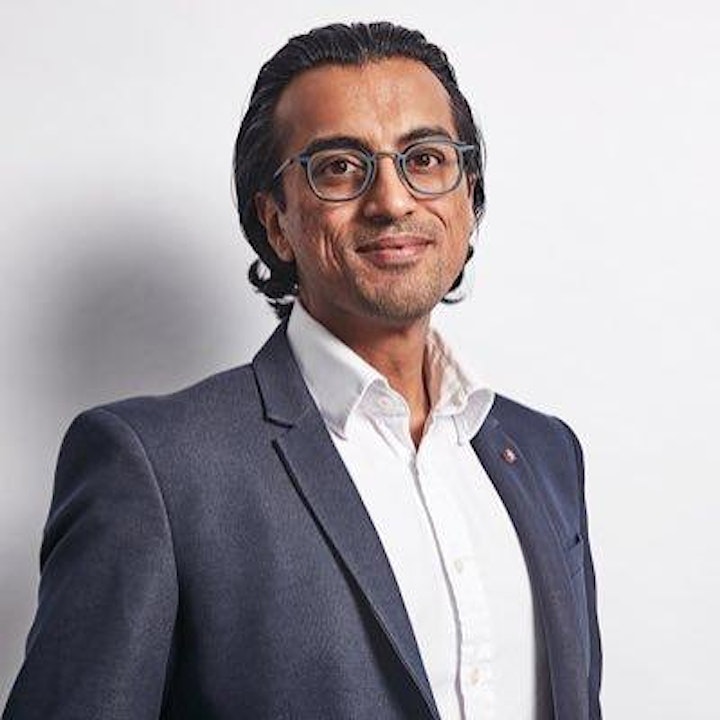 Vikas Shah MBE
Vikas Shah MBE is a serial-entrepreneur & philanthropist. He is Visiting Professor of Entrepreneurship at MIT Sloan (The Lisbon MBA), Honorary Professor of Business at The Alliance Business School, University of Manchester and an Honorary Industry Fellow at the University of Salford Business School.
Vikas started his first technology business aged just 14, and is currently CEO of Swiscot Group (a diversified international trading business). He is a venture-investor in fast-growing technology businesses internationally and sits as a Non-Executive Director and advisor to numerous organisations. Vikas was awarded an MBE for Services to Business and the Economy in Her Majesty the Queen's 2018 New Year's Honours List.
Organiser of FoE&I:Launch Global Week Welcome & Competition Announcement
Whether you are dreaming about starting your own business venture or want to boost your job prospects and expand your industry knowledge, the Festival of Entrepreneurship & Innovation can help you take your next big step in your career.

The Festival of Entrepreneurship & Innovation is a five-week virtual festival packed with a stellar range of keynote speakers, networking sessions and the introduction of the first Launch Global Programme for international students.

The Festival kicks off on 17 May and it aims to bring together rising entrepreneurs and industry professionals to attend a wide range of events designed to expand networks, to share knowledge and to broaden horizons.

Learn from established entrepreneurs what it takes to build your business from scratch, be a freelancer, gain some entrepreneurial skills, what mistakes to avoid and hear about how they are using their start-ups to make an impact and to make the world a better place.