The Inner Vision Orchestra, the world's only professional ensemble of blind musicians, brings music from across the globe to St John's.
About this event
The Inner Vision Orchestra was founded in 2012 and is the world's only professional ensemble of blind musicians. Its extensive repertoire moves between songs from Iran, Lebanon, Afghanistan, India, Nigeria, soulful Gospel and Blues, sublime Indian Ragas and Western Classical compositions. IVO celebrates the diversity of their talented members who have been brought together from around the world by Indian maestro Baluji Shrivastav OBE. Members of the orchestra burst onto the world stage at the Paralympics in 2012 and recently performed International Unlimited Commission 'Antardrishti-Inner Vision' to full audiences at Queen Elizabeth Hall, Norwich Arts Centre, The Royal Opera House in Mumbai and The British Council Theatre in Delhi. Members of the orchestra also give music workshops which are free to attend for all blind and partially sighted people. Driven by the intensity of an inner vision they believe in the power of music to transform lives!
"A magical mixture of sounds", Sean Rafferty from BBC Radio 3 In Tune
"Inner Vision Orchestra play bloody great kick-ass music !", Charles Hazlewood
Image: Simon Richardson
As part of this year's Waterloo Festival, Baluji Shrivastav and members of the Inner Vision Orchestra are also delivering a special series of Blind Spot musical events, brought to you in collaboration with St John's Waterloo and Coin Street and supported by the Arts Council. 'Blind Spot' will see small groups of musicians from the IVO perform regularly at venues and shine a spotlight on blind talent. We want to see more performances by talented blind musicians across the UK and around the world!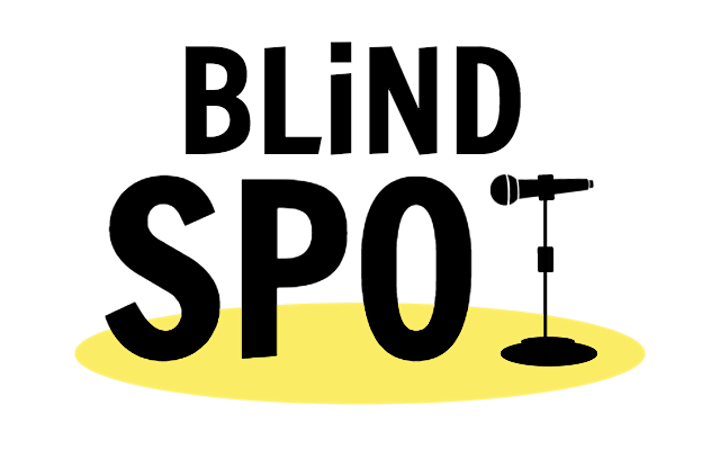 Getting to St John's Waterloo
St John's Waterloo is accessible by bus, tube or train; the nearest station is Waterloo Station.
Parking is available in Exton Street on pay bays, Monday to Friday from 8.30am till 6.30pm & Saturday 8.30am till 1.30pm at £5.40 per hour. Payment must be made by phone or app, details can be found on signs along Exton Street. After 6.30pm (1pm on Saturday) parking is free within the bays and on single yellow lines. There are no disabled bays along Exton Street.
Parking is also available in car parks in York Road and Cornwall Road, details for both can be found online.
Health and Safety
Social distancing measures will be in place at all times and regular sanitation of the space will be taking place to ensure the safety of ticket holders and staff members. Multiple sanitation stations will be available in place around the event site. Masks must be worn at all times.
Seating is provided, but not pre-allocated. A steward will seat you with your social bubble or group on your arrival. Audience members are asked to keep to their households and social bubbles in line with Government guidance and will be allocated an area to bubble on arrival.
The maximum size of a social bubble will be 6, groups larger than 6 will be split across two bubbles. Wheelchair users will be seated with their social bubbles.
Attendees are asked to limit personal possessions to a minimum to assist with social distancing. No lockers or cloakrooms are available onsite.
Any persons displaying symptoms of COVID-19 should not attend.
MUSICIANS
Baluji Shrivastav, OBE.
Baluji is an Indian multi-instrumentalist, composer and the Musical Director of the Inner Vision Orchestra. He has released many albums of Classical Indian music and Indian world music fusion with Arc/Naxos Music, and has accompanied such major stars as Coldplay, Massive Attack, Annie Lennox and Noel Gallagher. Baluji was awarded the OBE in 2016 for services to music and as founder of Inner Vision Orchestra.
Oluremi Abati 'Remi'
Remi plays sax, keyboards and sings. He is originally from Nigeria, studied Music Production at Haringey College, and received a Rare Rising Star Award at the House of Commons for being one of the UK's top Black Students in 2015.
Abi Baker
Multi-talented instrumentalist Abi Baker plays piano, violin and clarinet, and completed her studies at the Royal College of Music. Abi was the recipient of the 2007 Muzio Clementi Award for her work in the area of early keyboard instruments.
Peter Bosher
Peter is a flautist, guitarist, keyboardist and musical technologist. He studied French and Philosophy at Oxford University, performing in New College Orchestra followed by Music and Sound-Recording at Surrey University.
Fereshteh Khosroujerdy
Fereshteh sings in Farsi, Dari, Turkish and English. Born on the border of Iran and Afghanistan, Fereshteh always loved to sing, but was forbidden to do so by her family. Encouraged by the Baluji Music Foundation, she is now fulfilling that dream as a key performer in the Inner Vision Orchestra. She was named one of BBC's 100 Women in 2013.
Takashi Kikuchi
Takashi began studying the viola at Tokyo University of the Arts in 1988, where he was awarded the Doctor of Musical Arts in 2003. He came to the Royal Academy of Music in 1999 for his post graduate studies and received the teaching diploma LRAM and the Lawson Award.
Thuy Mallalieu
Thuy was born in Vietnam but has spent most of his life in England. He grew up in West Sussex and now lives in London, working as an audio producer at the RNIB Talking Book Studios. He studied classical piano and sound recording at university and continues his musical pursuits as a multi-instrumentalist, playing in bands with many musical styles including pop, soul, funk and jazz.
Sarah Mellor
Sarah is a professional singer and has sung in many high profile venues including the Old Fire Station in Oxford and the Winter Gardens Theatre in Blackpool, with a range of musicians. She has a huge range of styles from jazz, musical theatre to sixties.
Lioness Oyinbo
Lioness is a vocalist who won the Nigerian Entertainment Awards for Trailblazer in 2016 and who has performed with many famous names in Nigeria. She is from Norway and lives in the UK but her great love is African music and Afrobeats as her late father worked in Nigeria and she is married to a Sierra Leonian. Lioness is classically trained, performs all genres of music and can also play the ukulele and keyboards.
Victoria Oruwari
Acclaimed award-winning Soprano Victoria is a Nigerian born, London-based singer whose versatile repertoire covers art songs, operatic arias, songs from musical theatre, traditional folksongs and jazz. Victoria studied at Trinity College of Music and was a finalist in the 2018 series of BBC1 Saturday night series All Together Now.
Kate Portal
Kate plays fiddle and concertina as her main instruments, and is a vocalist with a repertoire of contemporary and traditional songs and tunes, which she performs regularly. She also tells traditional tales, drawing on up-to-date influences.
Ghow Ratnarajah
Born in Sri Lanka, Ghow is a percussionist and vocalist. He plays the South Indian Drums Miruthangam and Kanjeera and sing songs in several languages including Tamil and Hindi.
Kevin Satizabal
Kevin is an award winning composer, pianist and improviser. Kevin was born in Popayan, Colombia and began his formal music education at the Royal College of Music Junior Department at the age of 10, graduating from Birmingham Conservatoire in 2012.
Ziad Sinno
Ziad is a charismatic musician from Lebanon who came to England in 1985. He plays Oud, Arabic violin, keyboards and is also a vocalist.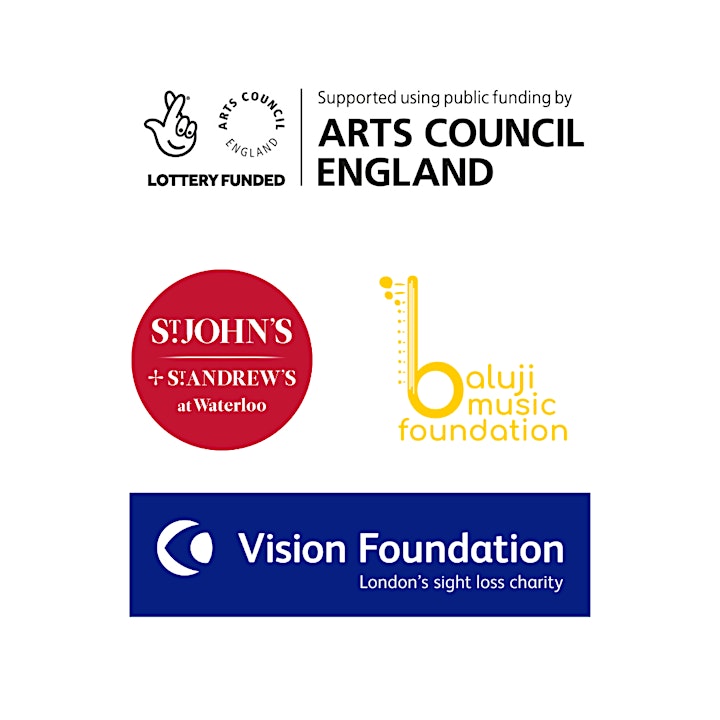 Organiser of Folk music of the World - The Inner Vision Orchestra
The church on the roundabout at Waterloo, rebuilt for the Festival of Britain in 1951, is committed to being here for you. Today we're known as one of the most inclusive, LGBTI+ churches in London. We run Waterloo Well - therapy, wellbeing, work training and gardening for homeless and vulnerable people. We produce a year-round programme of arts and culture including the annual Waterloo Festival and are home to Southbank Sinfonia.