Description
We are delighted to offer this Folk Night as part of the Alnwick International Music Festival 2017 programme. There will be a wealth of splendid local musicians and singers - well worth adding to your Festival diary if you enjoy good traditional and contemporary folk music served live and fresh!

Performers include:
The Big Blue - four musicians (pictured above), featuring Fiddle, Mandolin, Acoustic Bass, Percussion with tunes, songs, new and traditional. If you're looking for music that'll have you reaching for your air guitar and shimmyin' and shakin' your booty, The Big Blue may be just right for you. We can't guarantee that Stuart won't take a stroll through the audience in search of a suitable "bottle-neck" to run along his fretboard.

Also featuring: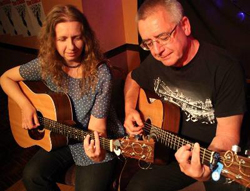 Renata and Trev - a talented singer songwriter duo, who sing harmonies and play guitars and other intruments, with an international perspective on folk and other genres across Europe from Geordie to French, Slovak or Czech!
Wallace Calvert - a talented young multi-instrumentalist, playing traditional Northumbrian, Scottish and Irish tunes on cello, mandola, harmonica and concertina.

Venue: the Northumberland Hall is on the 1st floor, overlooking the Market Place. Access is via a flight of stairs or by lift.
Soft drinks bar available.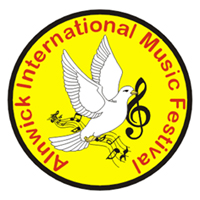 Check our website http://www.alnwickmusicfestival.com/ for more details of all our events.
Save
Save