Join us for a bit of a song and dance with the finest of folk at the UK's most easterly folk festival
About this event
FolkEast 2021
20th, 21st & 22nd August
at Glemham Hall, Suffolk
All tickets purchased for the (postponed) 2020 festival through Eventbrite are immediately carried over to 2021 and are valid for 2021.
With the Government's road map being unfurled, we plan to go ahead with FolkEast in August and at a reduced capacity. With this in mind, we will not be opening up ticket sales on Eventbrite until we know we can release more.
For all details on ticket transfers, refunds and purchases please go to the festival website for the latest information.
Concise Eastfolk Dictionary definition:
FolkEast
1 archaic : a group of like minded people from across the generations, who gather together for a three day annual festival of music, arts, crafts, legends, traditions and frivolities on the Glemham Hall estate in Suffolk.
The line-up is hand-picked from first class national, international and local folk artists, the food and ale all locally sourced and fairly priced. With the feel of a large village fete and set amidst a Constable-esque landscape, there is plenty to sing and dance about.
August 21st, 22nd & 23rd ( postponed)
August 20th, 21st & 22nd August 2021
2020/ 2021 Line-up
Afro Celt Sound System
Drever McCusker & Woomble
Elephant Sessions
Catrin Finch & Seckou Keita
The Shee
The Trials of Cato
Gigspanner Big Band
The Moulettes
& festival patrons
The Young'Uns
What the papers say
"In the venerable parkland of Glemham Hall estate, with 7 different stages on offer, this weekend has become one of the folk scene's most highly rated destinations" the i newspaper
"In a world where there are hundreds of festivals, FolkEast prospers by doing something unique and doing it brilliantly" RnR
**** The Guardian
What FolkEasters say
'friendly' 'top quality' 'attention to detail' 'beautiful setting' "delightful atmosphere' 'great choice of food' 'amazing line-up' 'so much to do' 'great live sound' ' hot showers' 'quirky' 'relaxed' 'un-hurried'
Relaxed, fun, family friendly, fabulous variety of music...
Fantastic event with lots to see do and enjoy... compact site, well laid out, well thought out, beautifully decorated and not at all commercial. Great music, great fun for all ages. I loved the creative workshops and there is a lot to choose from.
Lovely mix , very well organised and very personal. Friendly for kids. No corporate food outlets instead lots of well made yummy catering. Great big and small acts on the various stages. Just fab.
www.folkeast.co.uk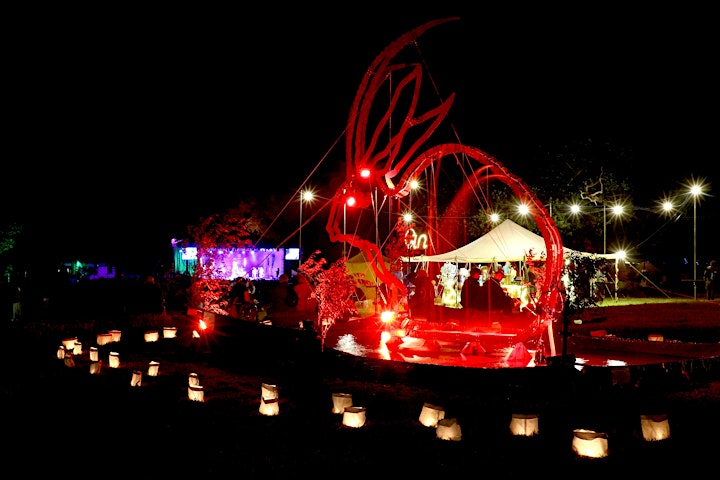 Organiser of FolkEast 2021