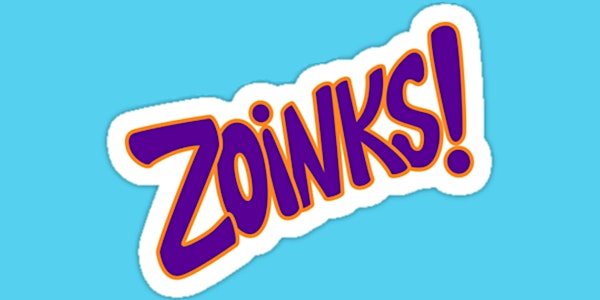 Folklore, the Gothic & Urban Myth in Scooby-Doo – Zoom talk by Mark Norman
Refund policy
Refunds up to 1 day before event
Folklorist Mark Norman takes us through the real world folklore, urban myth and legend that populates the cartoon universe of Scooby-Doo.
About this event
Born out of the assassination of Robert F. Kennedy and a country of unrest, Scooby-Doo is something of a strange champion. Yet, more than fifty years later, the franchise is still going strong despite some ups and downs – and the appearance of Scrappy-Doo – over the years.
What is often overlooked in the ghost-hunting and dodgy fairground owner unmasking mayhem is the fact that the Scoobyverse has many interesting representations of real world folklore, tropes and legends. More than this, the programme has had something of an influence on our own real-world folklore and culture from time to time as well: in the fields of the gothic, urban legends and even speech therapy.
Confused? Join the Viktor Wynd Mystery Incorporated gang for an exploration into all this and more as folklorist Mark Norman, the creator and host of The Folklore Podcast investigates. Jinkies!
Mark Norman is a folklore author and researcher, creator of The Folklore Podcast which has enjoyed almost 1.5 million downloads since its launch, council member of the Folklore Society and Recorder of Folklore for the Devonshire Association. He is the author of a range of folklore books and the curator of the Folklore Library and Archive.
Your host for this event will be the writer Edward Parnell, author of Ghostland: In Search of a Haunted Country. Edward Parnell lives in Norfolk and has an MA in Creative Writing from the University of East Anglia. He is the recipient of an Escalator Award from the National Centre for Writing and a Winston Churchill Travelling Fellowship. Ghostland (William Collins, 2019), a work of narrative non-fiction, is a moving exploration of what has haunted our writers and artists – as well as the author's own haunted past; it was shortlisted for the PEN Ackerley 2020 prize, an award given to a literary autobiography of excellence. Edward's first novel The Listeners (2014), won the Rethink New Novels Prize. For further info see: https://edwardparnell.com