**NOTICE: Will be hosted remotely by video due to COVID-19
About this event
A follow on free interactive workshop to help find sustainable solutions to the challenges of working in the construction sector on Skye
**NOTICE: Due to the recent growing concerns over COVID-19, the decision has been made to host this engagement remotely via the use of video conferencing software. All registrants please note the change in details below.
Do you finding working in the construction sector on Skye presents specific challenges?
Do you want to be designing and constructing more sustainable buildings and infrastructure?
Do you find that the geographical isolation of island life can be barrier to access to low carbon materials and technologies?
Does your location provide challenges for waste management?
On 27th January, we held a well attended and well received initial workshop in Portree, where we welcomed a range of construction sector businesses and stakeholders on Skye to discuss these issues and many initial solutions were identified.
As a follow-up to our first workshop, we invite you to come along and help put in place a list of practical steps, identifying where additional support is needed, to meet the challenges faced by the local construction community.
Zero Waste Scotland is encouraging the construction industry across Scotland to think circular. Circularity is about much more than recycling. It's about making the most of the materials we use: the choice of materials and the management of those materials during construction, during operation and at end of life. The buildings we design and build now need to be fit for a zero-carbon future. And we need to think about embodied carbon as well as energy efficiency to meet this goal.
Who should attend
This event will make good use of your time if you are; a tradesman, a contractor, an architect or designer, an engineer, a planner, a developer, a house builder, a construction material or service provider, a demolition or waste management contractor.
Note: There will be a brief recap of the content that was covered in Workshop 1 so don't worry if you weren't present.
**Event details
Thursday 19th March 2020
12:00pm – 13:30pm
This workshop is to be hosted using video conferencing software. All those registered will be contacted before the event with clear instruction of how to access the online space.
**Those who have already registered for the workshop, will be required to re-register as confirmation of acceptance of these changes.
**What to expect
A 1.5 - hour interactive workshop with focus on locally and collectively finding solutions to the challenges identified in workshop 1. You will also gain access to information about specific construction business support available from Zero Waste Scotland.
Please feel free to extend this invitation to colleagues and other in the sector who you think would benefit from attending
Your organisers
Zero Waste Scotland is The Scottish Government's representative body to deliver a Circular Economy change in Scotland. A Circular Economy approach is much more than a move to towards more recycling, it's an approach that cuts across all sectors in Scotland that values all the resources we use and looks at value from a whole life cost perspective.
Zero Waste Scotland is funded by the Scottish Government and the European Regional Development Fund to deliver the Resource Efficient Scotland Programme. The service offers free advice and technical support to Scottish businesses, helping them embed circular economy principles into the design and construction of our built environment. The Service aims to contribute significantly to the Scottish Government's strategic economic objectives, climate change, energy efficiency and zero waste targets.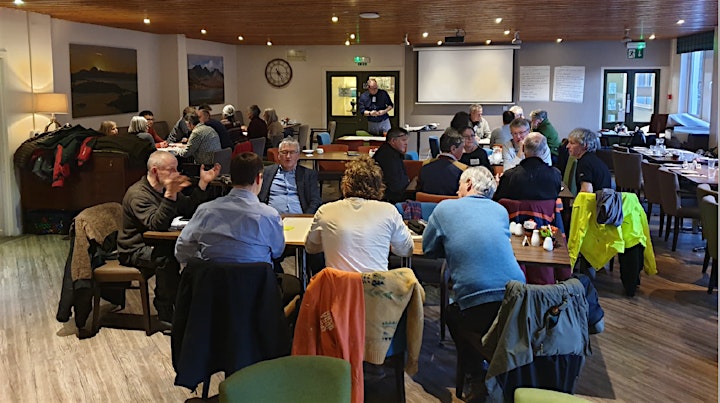 Organiser of Follow on workshop for island solutions for circular construction