#followfriday #firstfridaylunch

Friday, April 5, 2019 from 12:30 PM to 3:30 PM (BST)
Event Details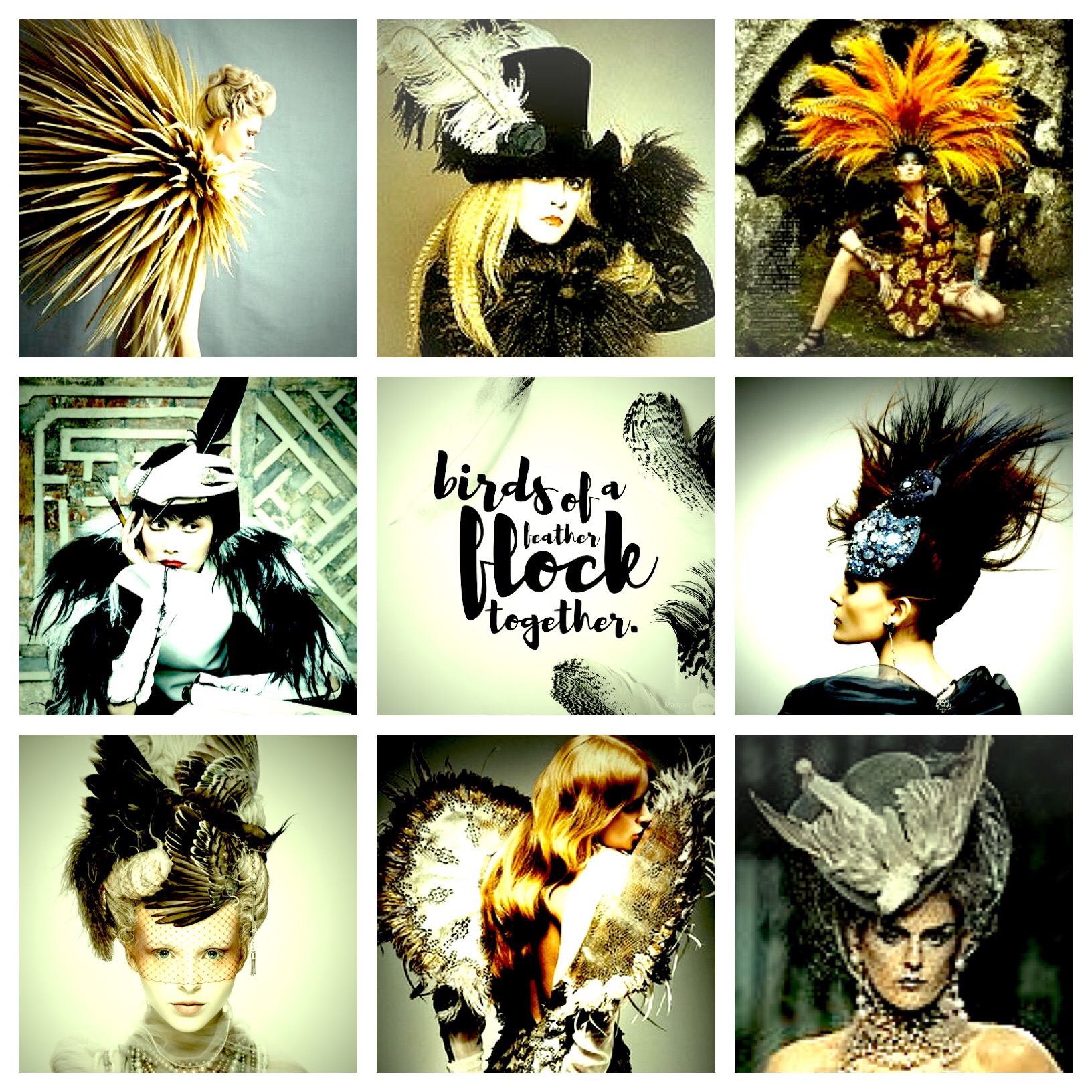 That Friday Feeling
Friday. Sister Snog's fave day of the week. Full of feel goodness, with the weekend (which apparently starts at 10.19am for clock watching Brits) a whisper away.

A great day to say 'fanks'. Who doesn't love and appreciate a little recognition, acknowledgement and praise. Whether that's in person with a TVM on the first of the month at #firstfriday lunch. Or getting into a weekly habit of using the #followfriday hashtag for someone who made your day. Or week for that matter.

Join @sistersnog with a #followfriday for @ME_by_Melia as they'll be stepping into Vanilla's shoes to host April's #firstfriday.


Social epicentre : ME London is opposite Somerset House. The theatres of Drury Lane lie on one side; the river on the other. It's a 5 minute walk from the bright lights of the West End and the shops in Covent Garden. Trafalgar Square and Charing Cross are a 10 minute walk and Temple tube station is a quick hop, skip and a jump away. 
Venue with a history : ME by Meliá are hotels meticulously designed for the needs of the thoroughly modern customer. Which is why ME London is a magnet for Sister Snog's #firstfriday lunches. Once the home of the Gaiety Theatre and extraordinarily popular Gaiety Girls, it stands next to the renovated Marconi House; former HQ of the BBC where the first radio broadcast was made in 1922.
Architectural masterpiece : ME London has a dash of New York style. It's characterised by a mesmerising sleek, white marble atrium designed by the world-famous avant-garde architect Norman Foster. The decor is futuristic. With cutting edge detail at its core. Privately commissioned chandeliers-&-furniture make a grande design statement against a backdrop of monochrome-&-metallic tones ready to welcome Sister Snog.

#firstfriday format
Dress code : Be one of the #followfriday flock in feathers for a hint of feminine frivoloty. Wear a stole. Or a wrap. Accessorise with plumes. Or turn up with a feather in your cap.
The Big Question : Who'd have thought the humble hashtag would become the the superglue of social media. Perfect for piggy backing on. Such as #followfriday. Or get really savvy and own your own. Such as #sistersconnect. How do you think you could harness the humble hashtag to boost your social footprint?
12:30 - 13:00 : Reception & welcome glass of Prosecco  
13:00 - 13:30 : Brainstorm 'The Big Question' over starters
13:30 - 13:45 : FOMO  
13:45 - 14:30 : Achievement of the Month over main course
14:30 - 15:00 : Wish of the Month over dessert
15:00 - 15:30 : #TVMs and The Applause Award

IMPORTANT INFORMATION ABOUT TIMINGS 

Bookings for this event close 12:30pm Wednesday 27th March 2019. After that date Sister Snog will operate a waiting list. 
Guest list & menu pre-order sent out on the afternoon of Wednesday 27th March 2019.
Menu choices back to #snogtowers by 10:00am Friday 29th March 2019.
Menu choices not received by the deadline WILL automatically be served the vegetarian option for lunch. 
Seating requests should be submitted by email to

violetsistersnogger@gmail.com

 by 10:00am Friday 29th March 2019. Sister Snog will make all efforts to accomodate any requests.
Who can attend?
Members of Sister Snog. Sisters-in-Waiting. Sisters. Big Sisters. Really Big Sisters. Or Body Doubles if you're a Kitten Heel Sister and you're double booked. 
KILLER HEEL MEMBERSHIP
CANCELLATION POLICY : SISTER SNOG REQUIRES AT LEAST FOUR WORKING DAYS' NOTICE TO CANCEL AN EVENT BOOKING. THE NOTICE NEEDS TO BE BY EMAIL TO violetsistersnogger@gmail.com AND BE ACKNOWLEDGED BY SISTER SNOG. KILLER HEEL NO-SHOWS ON THE DAY OF THE EVENT WILL BE BILLLED FOR THE FULL COST OF THE EVENT.

KITTEN HEEL MEMBERSHIP
REFUND POLICY: PAYMENT IN FULL IS REQUIRED TO SECURE AND CONFIRM THE BOOKING. ONCE PAYMENT HAS BEEN MADE SISTER SNOG DOES NOT OFFER REFUNDS. MEMBERS WHO ARE UNABLE TO ATTEND MAY SEND A SUBSTITUTE I.E. ANOTHER SISTER OR THEIR BODY DOUBLE.  
CANCELLATION POLICY: SISTER SNOG REQUIRES AT LEAST FOUR WORKING DAYS' NOTICE TO CARRY A BOOKING FORWARD TO ANOTHER EVENT. THE NOTICE NEEDS TO BE BY EMAIL TO violetsistersnogger@gmail.com AND BE ACKNOWLEDGED BY SISTER SNOG.
Interested in discovering more about Sister Snog?
1. Visit www.sistersnog.com to get the full scoop.
2. Call #snogtowers on 07714 218699 and ask for Hela or Annie. The Yin & Yang of Sister Snog.
3. Click to send an email with your phone number & someone from Snog Towers will call you.
4. Follow #snogtowers on Twitter, Instagram, Pinterest and LinkedIn.
5. Become a fan on Facebook.
Save This Event
When & Where

ME London
Strand
WC2R 1HA London
United Kingdom


Friday, April 5, 2019 from 12:30 PM to 3:30 PM (BST)
Add to my calendar
Organizer
Welcome to the world of Sister Snog
Sister Snog is a remarkable club for successful business women who want to stop networking and start connecting. If the shoe fits join the tribe and grow your business one connection at a time. It attracts smart, sassy business women who are looking for a refreshing way to connect with decision makers of a similar make-up and mind-set. It's a magnet for entrepreneurs, empire builders and those at the top of their game in corporate land, who are who are running or working for an established business, that's been trading for at least two years.

Face-to-face gets seriously social

Sister Snog is the face of face-to-face marketing with a finger on the social media pulse. Members can attend more than 25 sparkling business events a year. And they have access to each other morning, noon and night via Social Snog. A private social network where everyone in the tribe can interact with each other.

A Taste of Sister Snog

So, if you have a sense of adventure, a hint of humour and are curious about the world of Sister Snog, let's talk. Book A Taste of Sister Snog. A 60-minute racey-pacey session with one of the Directors. If there's a perfect fit you'll be invited to join. Then you have seven days to accept the invitation. And pay the annual membership fee. If after your first event there's a change of mind, on either side, the fee will be refunded. In full.*  That's a promise.
*Less the cost of any event attended for Killer Heel Membership and provided that the member has attended their first event within one month of joining.