Description
We use GPS every day, but rarely think about the satellites and systems which make it work. How might those systems shift and change in the future? What if they could organise themselves? How would that effect our experiences?

In this evening workshop (repeated over two days) we will use Speculative Design to explore the back end of GPS. Speculative design creates objects and services for different possible worlds, thereby critiquing the ways they are used today. This will help us approach both large-scale wicked problems and smaller ones which may have been overlooked. In the workshop, you will respond to a design brief for a fictional, GPS-themed scenario.
The workshop is a fun introduction to speculative design, a technique which is gaining influence in academic, governmental and commercial sectors (see MIT Senseable City Lab, Nesta, Harvard Business Review). It also provides a way to re-think our relationship with GPS, creating the potential for radical and exciting new designs.
We should be able to pay each participant £10 travel expenses.
The workshop will be hosted by Christopher Wood and Raph Kim (Media & Arts Technology, Queen Mary University of London)
If you need directions on the day call Chris on 07403729115
//// SPECIFIC VENUE INFO:
The venue is in the graduate centre at Queen Mary University of London. Access the builiding from Bancroft Road (map below). It's on the right as you come from Mile End Road (nearest stations Stepney Green or Mile End). We will be waiting in the foyer to let you into the building. If you have any problems, just call me on 07403729115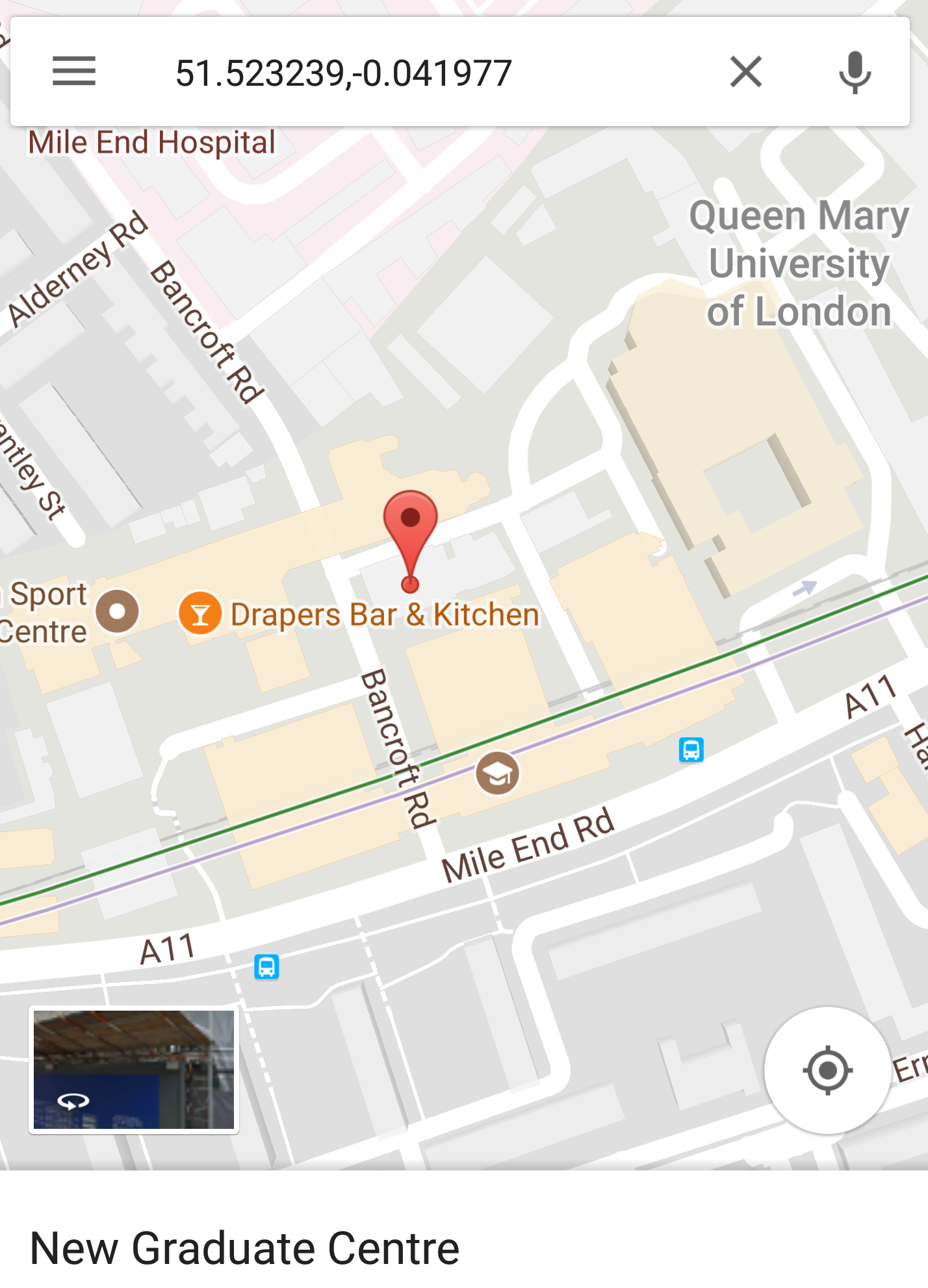 .