Location
Royal Thames Yacht Club
60 Knightsbridge
London
SW1X 7LF
United Kingdom
Refund policy
Contact the organiser to request a refund.
Eventbrite's fee is nonrefundable.
Back from the summer break, come and hear about intrepid Nellie Bly's journey round the world, followed by Rosemary Brown 125 years later.
About this event
Intrepid journalist Nellie Bly raced through a 'man's world' — alone and literally with just the clothes on her back — to beat the fictional record set by Jules Verne's Phileas Fogg in Around the World in 80 Days. She won the race on 25 January 1890, covering 21,740 miles by ocean liner and train in 72 days, and became a global celebrity. Although best known for her record-breaking journey, even more importantly Nellie Bly pioneered investigative journalism and paved the way for women in the newsroom. Throughout her career, Bly's reportage gave voices to vulnerable people and challenged oppression wherever she found it. Her steadfast conviction that 'nothing is impossible' makes the world she circled a better place.
Adventurer, journalist and author, Rosemary J Brown, set off 125 years later to retrace Nellie Bly's footsteps in an expedition registered with the Royal Geographical Society. Through her recreation of that epic global journey, she brings to life Nellie Bly's remarkable achievements and shines a light on one of the world's greatest female adventurers and a forgotten heroine of history.
Rosemary's talk will be followed by a light lunch.
Rosemary's book, Following Nellie Bly will be available for sale at the event with part of the proceeds going to charity.
About the venue: Founded in 1775, the Royal Thames Yacht Club is the oldest continuously operating yacht club in the world as well as being the oldest royal yacht club. Their members participate in a wide range of racing and cruising events in home waters and worldwide.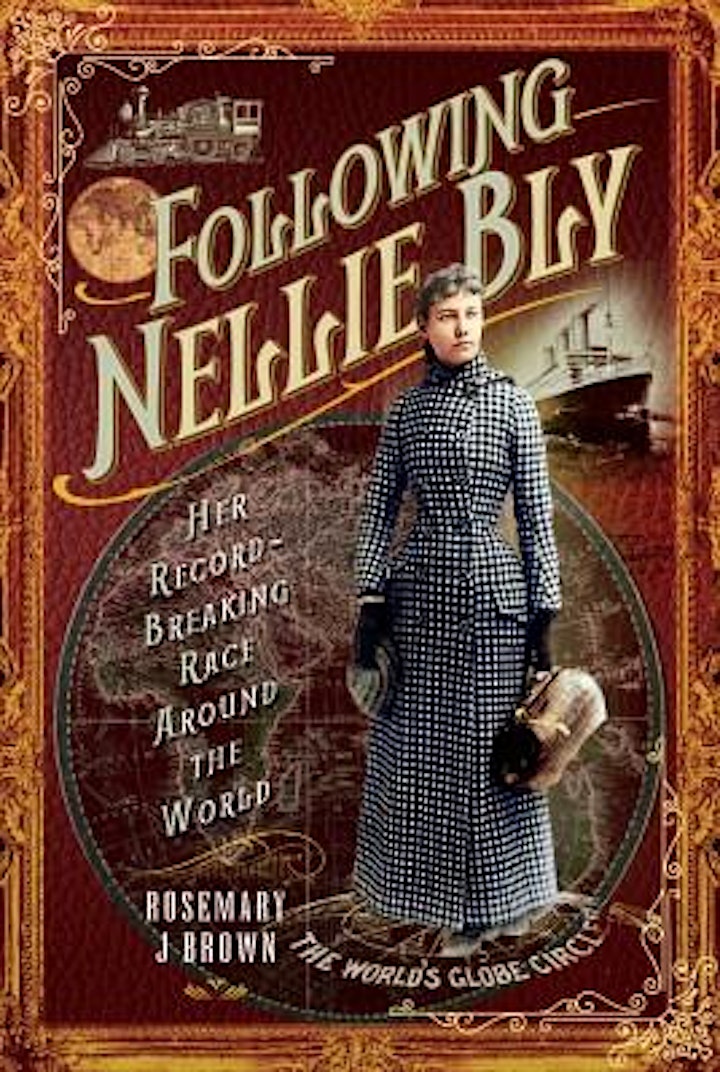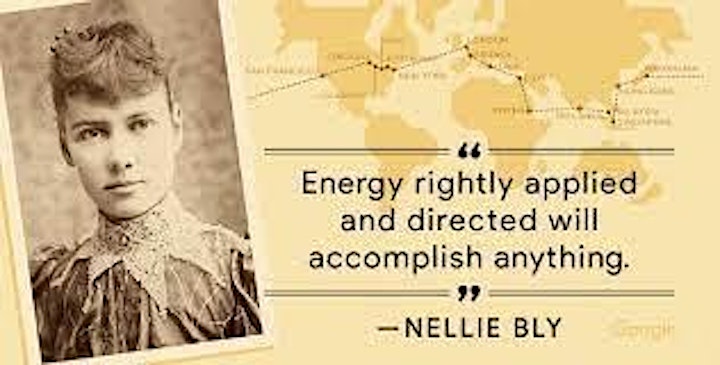 About Rosemary J Brown
Rosemary J Brown is a London-based journalist. An avid traveller, she is a Fellow of the Royal Geographical Society and a Churchill Fellow. In her quest to put female adventurers 'back on the map' she speaks at the Globetrotters Club, Women of the World festivals, Women's Institute and schools. She helped to organise The Heritage of Women in Exploration conference at the Royal Geographical Society.
Rosemary volunteers with people seeking asylum, homeless people and community groups. She climbed Mount Kilimanjaro, plays in a ukulele band and escapes to her beloved hilltop village in France when she can. She has lived in Washington, DC, Florida and Paris, France.