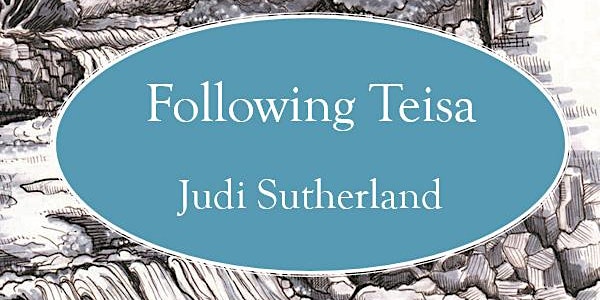 Judi Sutherland is launching her new poem sequence Following Teisa, with poets R. M. Francis and Sarah Doyle.
About this event
Following Teisa is 'a marvellous, immersive tour de force' (Bob Beagrie) 'a tumbling, liquid epic that flows across northern landscapes', (Jo Bell). John McCullough wrote that 'to read this evocative poem is to be energized by an encounter with a dynamic presence, expressed in phrasing that shimmers'.
Judi Sutherland is one of the north's most interesting emerging poets. Following Teisa is her second publication. The Ship Owner's House was published by Vane Women Press before the pandemic. Following Teisa is illustrated with pen and ink drawings by Holly Magdalene Scott.
On the recommendation of Jo Bell, 'Come on in, the water's lovely'.
Sarah Doyle , a poet and fiction author who has held the post of poet in residence at the Pre-Raphaelite Society since 2012, co-edited Humanagerie, an anthology of 'creaturely' writing in 2018. She has recently published Something so wild and new in this feeling based on the journals of Dorothy Wordsworth, published by V Press. She is currently researching a Ph.D in the Poetics of Meteorology.
Rob Francis is a lecturer in Creative Writing at the University of Wolverhampton. As R.M. Francis he writes about topography and the significance of place. He has a number of publications, most recently Subsidence, from Smokestack.