Food Allergens in Classrooms Training Room
About this event
The Food Allergens in Classrooms Training Room is designed to provide a one stop shop for up to date information and support to make sure your departmental health and safety documentation is up to date.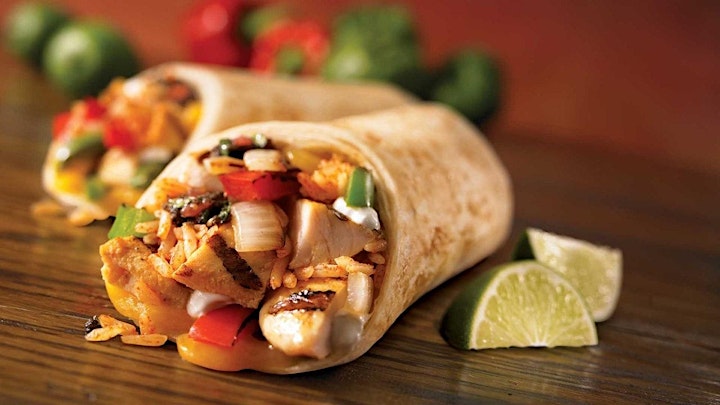 What does the course cover?
Unit 1 Introductory Presentation
Unit 2 Introduction to Allergens This unit outlines what information is available in the units to help you develop your allergen section of your health and safety folder.
Unit 3 Identified Allergens In this unit we are going to look at the allergenic food that have been identified by the EU Food Information for Consumers Regulations.
Unit 4 Food Allergies Information about Food Allergies. Symptoms. What to do in an emergency.
Unit 5 Food IntoleranceHow an intolerance differs from an allergy. Coeliac disease.
Unit 6 Food Preparation The importance of providing allergen information when preparing food products and the control of cross contamination.
Unit 7 - Written Allergen Information. Communicating allergen information and adapting and adopting information and guidance for your departmental documentation.
Unit 8 Links to useful websites. Further training available.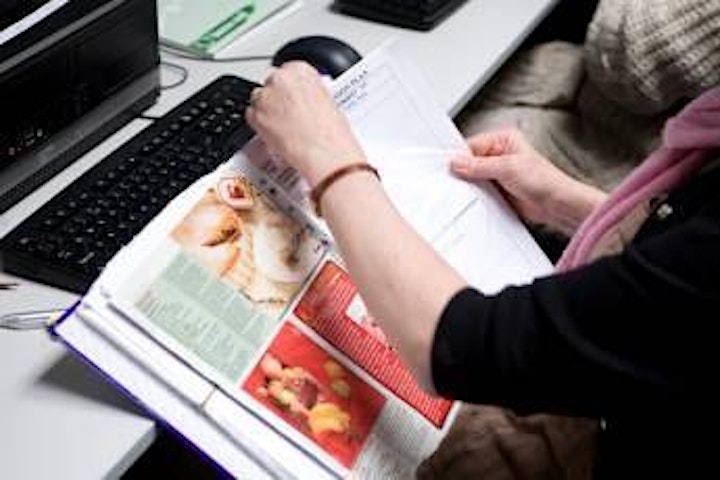 Work at your own pace
The training room is design for you to work at your own pace, there are 8 units, taking about 30 minutes. Each unit has a video presentation to watch and some activities. All the resources are available for delegates via the online training room.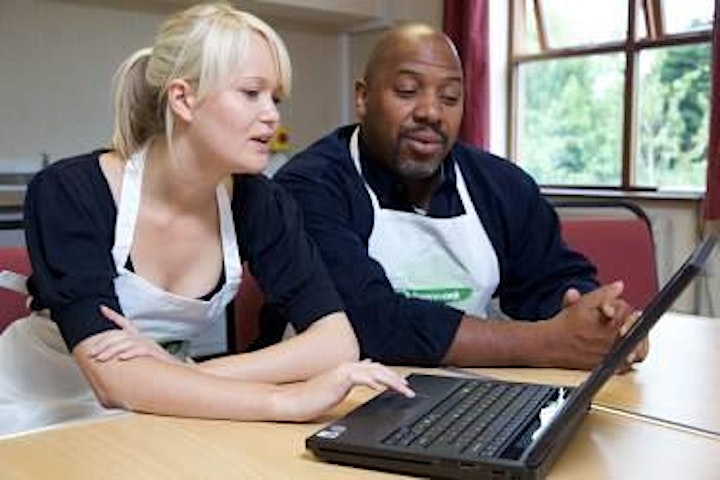 What is special about the Food Allergens in Classrooms Training Room?
No need to be away from your lessons
5-6 hours of training in a one stop shop
No cover needed for your classes
No travel arrangements or costs
Best use of time: flexible access, revisit when needed, ready-to-use resources
Teachers will be given unlimited access to training room for a school year with handouts to download and links to further useful resources
Your On Line presenters and Course Leader

Barbara Rathmill (Food Teachers Centre Senior Associate)
35 years of teaching both Food and Textiles undertaking the roles of Head of Food Technology and 2nd in Design and Technology. Barbara has shared her expertise and passion for food education by being involved in several food projects at national level such as
Food in Schools Primary training,
Food Technology Specialist Higher Level Teaching Assistant Training,
Consultant presenter National Curriculum 2014 – Cooking and Nutrition
Teaching Food Safely as a Registered Design and Technology Health and Safety Consultant.
Barbara holds Level 2, Level 3, and Level 4 Food Safety Awards and is an accredited Centre and Trainer delivering Level 1 and Level 2 Awards in Food Safety, Level 1 and Level 2 Nutrition and Level 2 Allergen Awareness to teachers, students and other areas requiring training.
Terms and conditions
Your ticket is not refundable or exchangeable once you have enrolled on the course.
All teachers will be given UNLIMITED access to an on-line training room for a school year. Training provides videos of each presentation and handouts to download, support templates, and checklists that you can use with your classes, links to further information and useful resources. It is your ONE STOP SHOP!
What do you need to gain access to the training room?
To access the training room you will need a Facebook account and access to the internet. The training can be accessed on a mobile device, tablet or computer.
The Food Teachers Centre is a place of
creative and innovative ideas and action
To join the closed group, simply visit https://www.facebook.com/groups/foodteacherscentre
Or our website https://foodteacherscentre.co.uk/
Organiser of Food Allergens in Classrooms Training Room
FOOD TEACHERS CENTRE is a uk based self-help group founded by Louise T Davies in 2013 and supported by experienced associates. It provides a platform to exchange best practice, give advice and support to less experienced teachers, answering practical concerns and keeping them abreast of the latest curriculum changes. A one-stop shop for like-minded professionals who seek help and information. It is free to take part and is facilitated through a closed on-line group, safeguarding the conversations of the teaching staff.
The idea of a 'Teacher's Centre' is a response to the lack of local and national specialist support and diminishing Continuing Professional Development with the demise of local authority advisers ASTs, lead practitioners and supporting organisations.
The Centre utilises new technologies, not requiring a physical space in new times, but providing the same high quality service that our traditional teachers centres were recognised for.
 The Food Teachers Centre is a place of
creative, innovative ideas and action
practical solutions
learning and sharing
If you would like to join the closed facebook group (you have to be a secondary food teacher and answer the THREE entry questions full))
But you can also visit our website   and public facebook page
FOOD TEACHER'S CENTRE ASSOCIATES
The centre is supported by a group of very experienced and high quality national and regional consultants/advisers, who offer training, advice and resource writing for food education in primary and secondary schools. Find out more about how Associates can help you.
Food Teacher's Centre Community is a community group set up to:
provide and promote unbiased and accurate information to support curriculum development and innovation.
support food teachers (including student teachers) to exchange best practice nationally and internationally.
support teachers and schools to develop and/or enhance a healthy living whole school community.
Food Teachers Centre Communityis a Community Association suported by donations.  Treasurer Mrs B Rathmill and Seceretary Mrs J Elms.   More information https://foodteacherscentre.co.uk/support-us/