Food banks as moral enterprises: Insights from the German 'Tafel'
Description
Public Lecture and Debate
with Prof Stefan Selke (Furtwangen University)
Bronte Lecture Theatre - Room BL1/04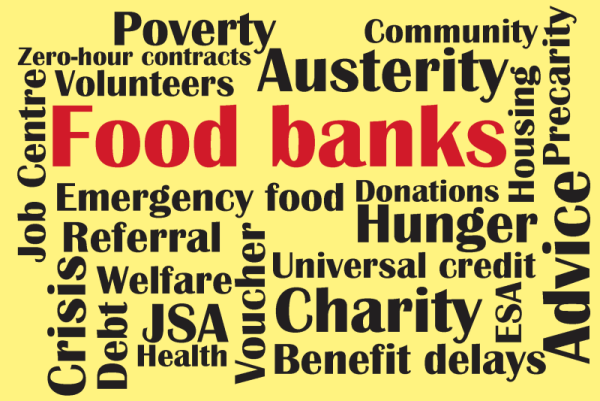 Often seen as necessary consequence of welfare cuts and a retreating state, food banks are increasingly accepted as the new normal. With most UK research focusing on "evidence gaps" and monitoring of referral causes, the wider social and political impacts of a national food charity culture have received little attention.
Professor Stefan Selke is professor of sociology and social change at the Furtwangen University in Germany where he has published several books on different aspects of the "food bank phenomenon". In this public lecture, Prof Selke will reflect on the consequences of an established system of poverty relief in Germany where food banks ('Tafeln') more and more appear as moral enterprises that imitate and emulate the prevailing economic rationality on every level from local practices to long-term strategies.
The lecture also explains the concept of public sociology using examples drawn from the background of his individual approach to food bank research. It provides a summary of 10 years of food bank research in Germany in combination with 'organic' public sociology such as public demonstrations or public events together with artists.
Sharing his extensive research experience with a UK audience, this will be a unique opportunity for anyone with an interest in food poverty, charity work or social policy to learn about the impacts of charity-based food provision from a critical perspective. In the following open debate, we will discuss some of the possible implications in a UK context and what critical social research can achieve together with public action.
In the afternoon, we are hosting a separate academic workshop on "Critical qualitative research in times of neoliberal austerity" where researchers and postgraduate students from different backgrounds may share and discuss their projects in a friendly environment.
---
Programme
09:00 Welcome and introduction
09:15 Public Lecture with Prof Stefan Selke
Food banks as moral enterprises: Insights from the German Tafel
11:15 Open debate
12:30 Break, networking and close
14:00 Research workshop
"Critical qualitative research in times of neoliberal austerity" (Please register separately at: https://www.eventbrite.co.uk/e/workshop-critical-qualitative-research-in-times-of-neoliberal-austerity-tickets-32567605585)
---
Tea, coffee and drinks will be provided but for lunch attendees will need to visit one of the nearby food outlets or bring their own food.
Information on car parking is available here.
Maps and travel information are available here.