Food, Farming and Horticulture Careers Fair - Exhibitor tickets
Description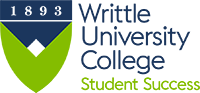 We would like to invite you to our Careers Fair for the following cohorts: Agriculture, Horticulture and Crop Production - followed by a networking event (with refreshments) and seminar on 'The Future of Food' which will be attended by up to 200 industry members and students. The seminar will hear from three experts who will share their views on the key issues and opportunities that are out there. It will offer both insights and the chance to network with others.
During the Careers Fair our students are keen to gain valuable knowledge and advice on future careers, part-time roles, voluntary roles and placements. Last year's event was a great success and was attended by students across our Further and Higher education courses with great feedback from both our students and exhibitors.
Please do reserve tickets as soon as you are able as there is limited space - and you and your colleagues will automatically be invited to the networking event, refreshments and seminar straight after the Careers Fair closes (nb the seminar will conclude at approximately 8pm).
Any questions do please let me know and further infomation will be sent to exhibitors in due course.
We look forward to welcoming you on campus in October!
https://writtle.ac.uk/pdfs/Writtle-University-College-Undergraduate-Prospectus.pdf
https://writtle.ac.uk/pdfs/Writtle-University-College-FE-Prospectus.pdf
Kind regards
Tara
Tara Simpson
Employability Manager
Writtle University College
Lordship Road, Writtle, Chelmsford, Essex. CM1 3RR
T: 01245 424200 (ext 25651)
E: Tara.Simpson@writtle.ac.uk
W: writtle.ac.uk