Description
Food for Life: Kickstart Your Health - 7 Week Series

The Power of Food for Healthy Weight Management

Run by Rowena Humphreys, a certified Food For Life Instructor, we're excited to be running cooking and food education classes based on the Physicians Committee for Responsible Medicine's (PCRM) evidence based approach.
The guiding principle of the Kickstart approach is not restricting amounts of foods but rather choosing the right foods. Weight loss, lower cholesterol, better diabetes control, lower blood pressure, as well as improvements in energy and mood are just some of the many benefits people experience with this evidence based approach, designed by doctors, registered nutritionists and dieticians. This is not about dieting, it's a way of life.
Through a weekly series of classes, you'll discover which foods are optimal for weight management, learn about various health topics including blood pressure and digestion, and get empowered with the practical cooking skills needed to help you on your journey to better health. All the receipes you'll learn are cheap to make, delicious, easy and take under 20 minutes.
In our seven week series of classes, attendees participate in a 21 day plant-based challenge, get involved in cooking demonstrations, taste delicious dishes (dinner is included!) all in a supportive group setting.
EXTRA'S - You'll receive a supportive weekly email and have the option to join our pricate Kickstart Facebook Group!
Dates for the classes are:
Wednesday January 4th - Learning the basics & The Power of Your Plate
Wednesday January 11th - Tools for the journey - Let's Go!
Wednesday January 18th - Feeling the change - Getting into Gear!
Wednesday January 25th - Breaking habits & the seduction of food
Wednesday February 1st - Keys for Natural Appetite Control
Wednesday February 8th - Digestive Health & Getting on a Lifelong Journey
Wednesday February 15th - Healthy Blood Pressure
Come and join our classes and Kickstart your health in 2017
Susan Levin, M.S., R.D., the director of nutrition education for PCRM says: 'Losing weight has never been easier. Participants can expect to lose a pound a week without counting calories. Many experience significant health benefits, including lowered cholesterol and blood pressure, elimination of chronic pain, and increased energy.' Dr Levin also says 'fruits, vegetables, and whole grains vegan foods are naturally low in fat, chock-full of fiber, and filled with immune-boosting antioxidants and phytochemicals. They will naturally tame your appetite and boost metabolism.'
Please note that when purchasing, the ticket will say January 4th but this is a 7 week series and each session lasts 2 hours. If you have a group of at least 8 people I can conduct these sessions in your home - contact rowena@v-curious.com or 07801023759 for more information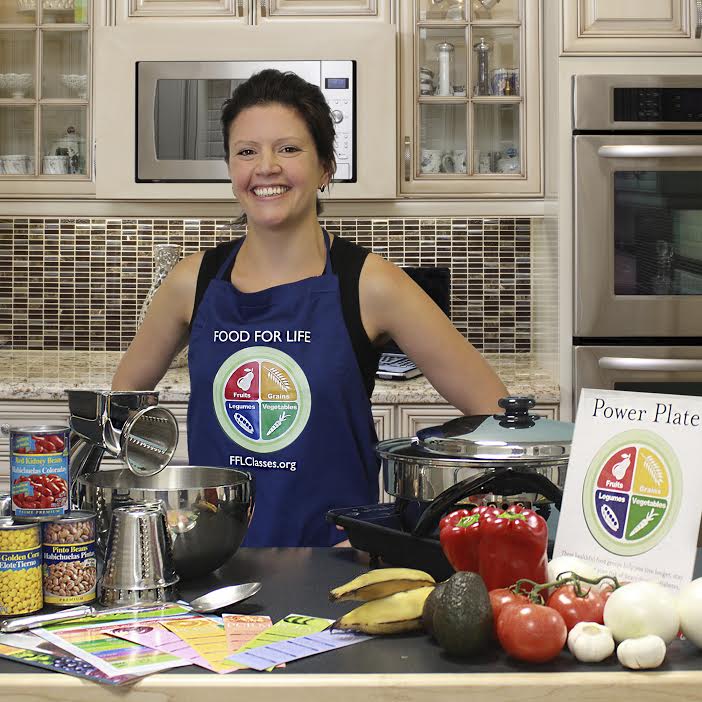 Rowena Humphreys - certified Food For Life Instructor with the Physician's Committee for Resposible Medicine