Food Garden Question Time - an online event from Grow Community - Sopwell
FREE online event with experienced local gardeners talking about all things food growing. Ask your questions - get tips and advice!
About this event
Join this special Food Garden chat with our panel of experienced local gardeners!
Register NOW to reserve your place.
Join our three enthusiastic local food growers to talk all things food growing . You can ask questions, talk about your challenges and get practical ideas to help you #growyourown.
Come and join us on Zoom - zoom log in will follow once you have registered!
Enjoy the chat and hear the panellists
If you have a question or food growing challenge - email in advance
Food Garden Panellists:
1. Ian Langford - Ian is currently chair of FoodSmiles St Albans, and has been growing with this local food growing co-op for 5 years. He also took on an allotment at the Nunnery site 16 years ago and is still going!
Ian says: "Growing your own is fantastic, you know what went into growing, you can avoid herbicides and pesticides in what you eat, it's relaxing and fantastic exercise cycling to the sites and much cheaper than the gym!"
2. Michelle Mackenzie - Michelle is a Sopwell resident, gardener and allotment holder for 16 years and has led guided tours around the allotments for the Sustainability Festival.
Michelle says: "I love harvesting! There's nothing better than going home with a basketful or car boot full of things you've grown. And I love to share what I have with family friends and neighbours."
3. Amanda Yorwerth - Amanda is an RHS qualified professional gardener & has been growing her own fruit and veg for over 30 years.
Amanda says: "You don't know what fresh veg is like until you've picked and eaten your own"
Email us your questions
If you have a food growing question that you want answered please email us at GrowSopwellATgmail.com Subject Heading: Question Time - include your question BEFORE 16th June for a chance of your question being chosen.
Example Questions
"I dont have a garden so what can i grow on my kitchen window sill?"
"Why are my runner beans being eaten by slugs?"
"I planted a lovely courgette seedling and it's not thriving - what can i do?"
You can also ask your questions on the day, but do send in questions in advance to have the best chance of getting it answered!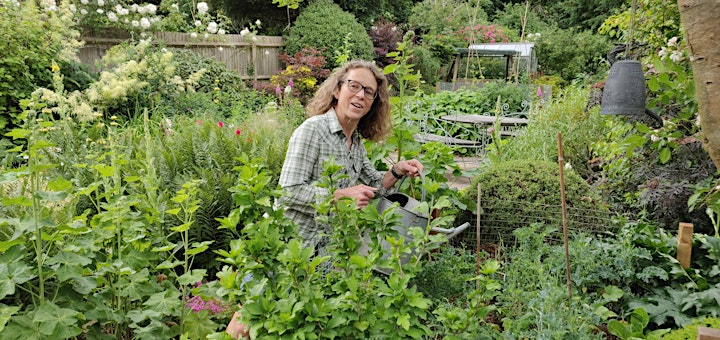 Above: Amanda Yorwerth, one of the panellists working in the garden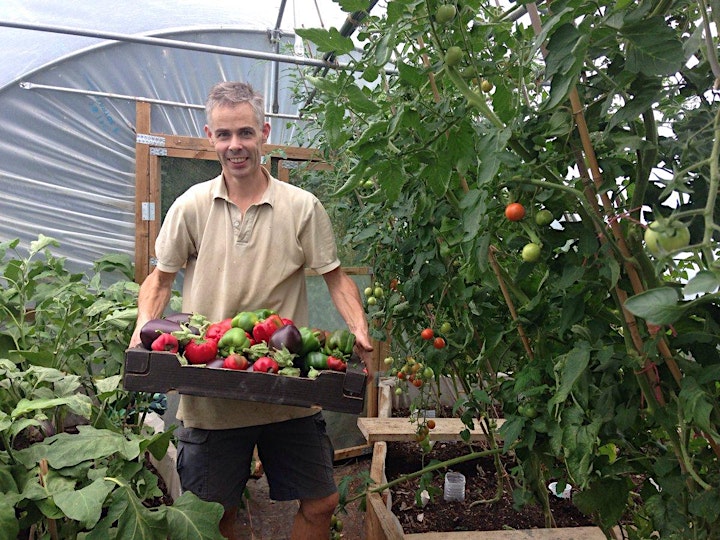 Ian Langford, panellist - with a fantastic food harvest!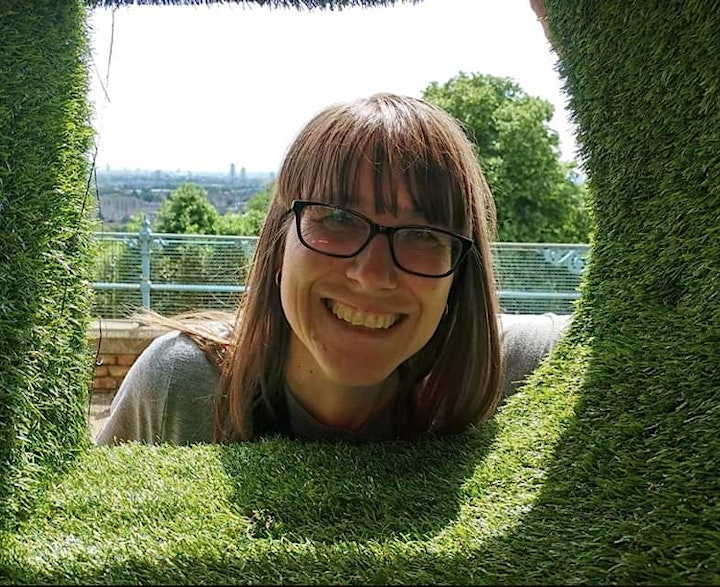 Above: Michelle Mackenzie, one of the panellists.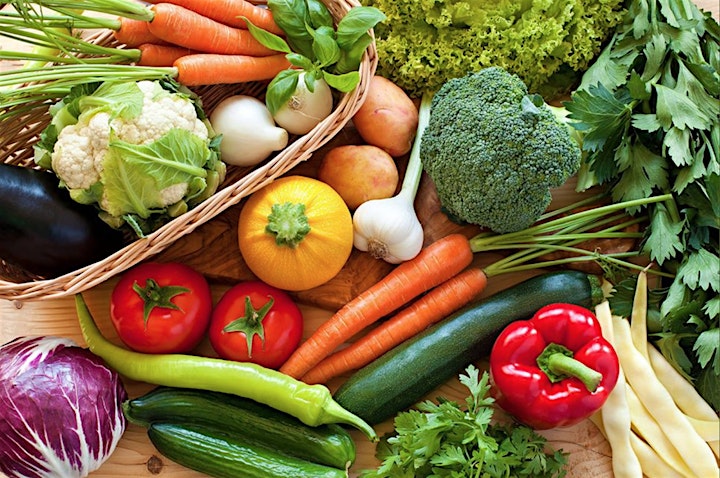 Grow Community - Sopwell is offering locally grown seedlings and young plants for Sopwell residents to grow at home. Join the Grow Community - Sopwell Facebook Group for more information.
A seed and seedling giveaway stall
-where local residents can help themselves and have a go at growing edible and wildlife-friendly plants. Many residents are also joining in and donating seeds and seedlings too. It won't be long before fresh produce will also be on offer!
Sopwell residents are invited to visit the stall (preferably on foot or by bike) which is located at the far end of Leyland Avenue.
Organiser of Food Garden Question Time - an online event from Grow Community - Sopwell