Description
Food Packaging & Labelling Made Easy

Special guest speaker
Jean Marshall

Tuesday October 17th 2017 at 18.00– 19.30
Venue: The Exhibit, 12 Station Road, Balham, SW12 9SG

REGISTER NOW

ARE YOU A FOOD BUSINESS INTERESTED IN LEARNING HOW TO UNDERSTAND PACKAGING AND LABELLING? IF SO THIS EVENT IS FOR YOU.

You are invited to this free workshop where you will learn what it takes to get the packaging and labelling of your food products right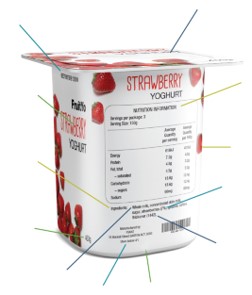 Join us for an interactive evening with top food & labelling experts to help you get your packaging and labelling right. This is an opportunity to meet and learn from one of the UK's leading food labelling design experts.

Take this exclusive opportunity to get your business growth questions answered and find out:
What the UK's leading retailers are looking for with new products

What you need to think about with your packaging

How to get your products ready for large retailers

What you need to know about product labelling in the UK
GET YOUR FOOD BUSINESS GROWING
The workshop will be facilitated by food labelling and packaging Jean Marshall, BSc(Hons), MISFT. Jean is an experienced food legislation specialist drawing from more than 20 years of working in animal feed additives through to food retail businesses. Formerly of Waitrose Ltd (Merchandise Legislation Manager) and Leatherhead Food International (Head of Legislation Department), TNO BIBRA and Danisco Animal Nutrition, she has a broad spectrum of experience of all aspects of food legislation including additives and ingredients, labelling, traceability and general food law, nutrition and health claims, novel foods, fortification and supplements.
Compliance is not just about getting the labelling correct. It spans the breadth of a food business, and her experience working with colleagues across the board, including technical, marketing and branding, buyers, pricing, customer services to name but a few, has given Jean invaluable experience in finding solutions to 'regulatory brick walls' that meet the needs of all parties.
Jean is also a guest lecturer in Food Legislation at Kingston University and Oxford Brookes University, and has been a judge of the Food Manufacturer Food Excellence Awards since 2008.
REGISTER NOW