Food Photography for Beginners
Description
Suitable for people with bridge cameras, D-SLRs or mirrorless cameras – the ones with the interchangeable lenses.
Do you really enjoy photographing food for your website, blog or other social media? Have you got a good camera but rarely dare venture off AUTO? Sometimes you get some good photos but it's more by luck than judgment? You know the camera is capable of much more, but you don't know what all the menus and buttons do?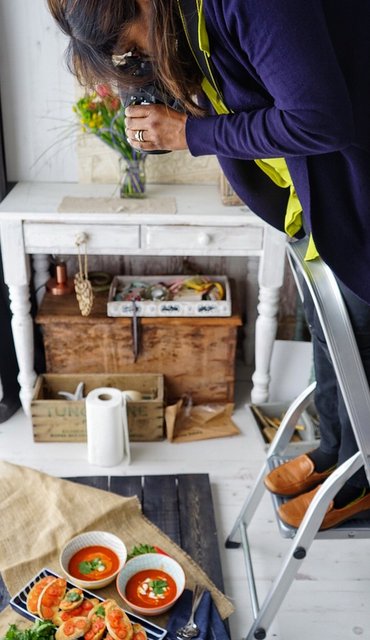 On this workshop you will learn how to set up simple but stunning food shots, using a range of different backgrounds and props. You will learn which camera settings to use and you will see a dramatic improvement in your photography and your confidence.
Here's an idea of what you will learn: • The best kit for photographing food (without spending a fortune). • How to blur the background and get your subject to stand out. • How to set up an indoor shooting area for still life shots. • What to use as backgrounds for your shots. • How to style the food and props. • How to shoot close up photographs. • Simple composition techniques and getting creative with colour, textures and patterns. • How to do simple edits, such as cropping, straightening, adding text and more, using freely available software.
Included in the price of each course: • Light lunch and refreshments. • A digital copy of the course material. • Membership of a private Facebook Group. • Two weeks email support after the course.