Sales Have Ended
Registrations are closed
Sorry this event has sold out, please check our website for other events coming soon - www.foodteacherscentre.co.uk
Sales Have Ended
Registrations are closed
Sorry this event has sold out, please check our website for other events coming soon - www.foodteacherscentre.co.uk
Description
Food Safety in Classrooms
This one day includes award of Level 2 Food Safety and accreditation for the national recognised framework for food teaching standards 9.1-9.6 'Implementing good hygiene and safety'.
'Food teaching in secondary schools: A framework of knowledge and skills' (2015 Public Health England, British Nutrition Foundation and Department for Education).Available Here
Who is this course for?
This course is designed for all who teach and support in food activities in school. This includes teachers, technicians, teaching assistants / higher level teaching assistants. trainee teachers, special needs support staff and cookery club leaders. Everyone who works with food has a special responsibility for safeguarding the health and well-being of their learners.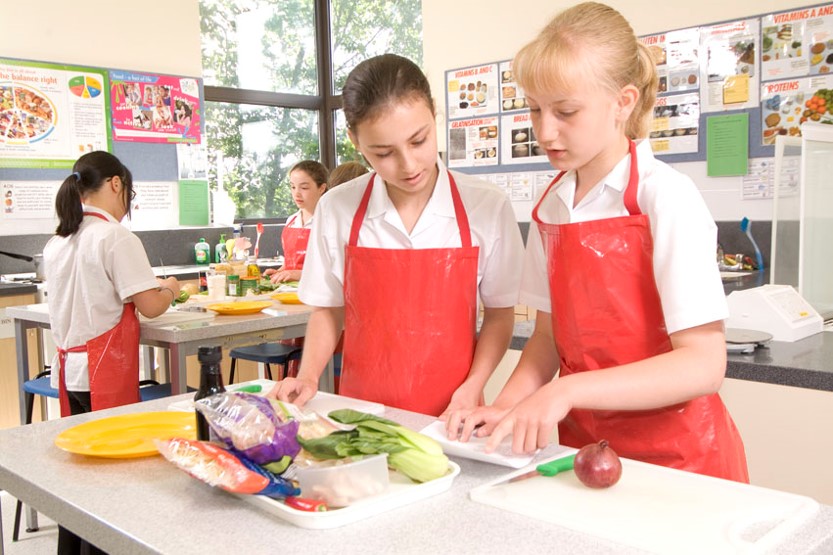 Aim
To ensure the food we make, serve and sell as part of our food curriculum in safe to eat.
Objectives
To understand the terminology related to food safety and realise it's importance

To gain knowledge of the systems, techniques and procedures involved in food safety.

To realise the importance of strict time and temperature controls when dealing with food

To understand the concept of food hazards and how the risk of food poisoning can be contained.

To be aware of the importance of good personal hygiene and the role of cleaning in preventing food contamination.

To understand the need for high standards of structure and equipment in food premises

To understand, plan and apply the standards for teaching food that relate to food safety.
Programme for the day
One-day food safety course delivered by a Registered Trainer.
Course booklet, 6 hours tuition and examination, and accreditation certificate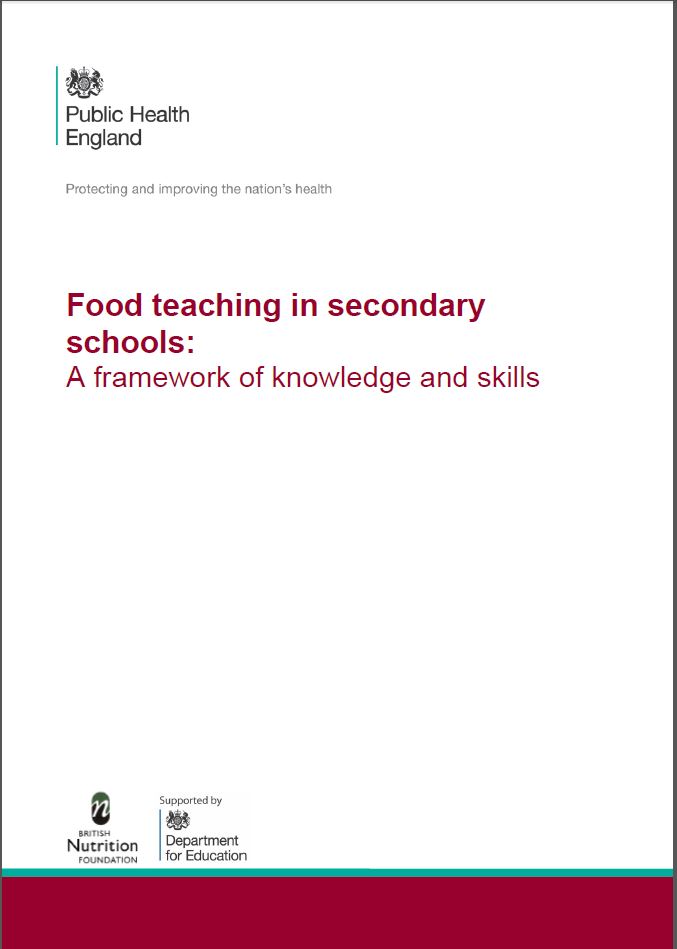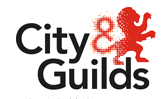 Training and assessment for City and Guilds Level 2 Food Safety certificate and more, including risk assessment guidance and other documentation relating to safe working practices in terms of food hygiene and safety, personal hygiene and safety related directly to classroom practice.

Sharing good practice in order to implement a high standard of food safety and hygiene in the classroom

Gaining confidence to work safely with pupils when delivering food activities

Have the resources to implement safe working practices, develop risk assessments and documentation to support Food Safety.
Your course also meets the requirements for Food Teacher Professional Portfolio
Part 9. Implementing good food safety and hygiene
When teaching food, accomplished teachers understand how children learn key concepts and skills, and use age/ability appropriate teaching strategies that engage learners, challenge a range of abilities, and build confidence and independence.
When teaching, accomplished teachers:
9.1 Demonstrate and apply the principles of cleaning, preventing cross contamination, safe storage of food including chilling, cooking food thoroughly and reheating food until it is steaming hot;
9.2 Apply food safety information on food labels when buying, storing and consuming food and drinks;
9.3 Describe food poisoning and its symptoms and undertake preventative measures to reduce the risk of illness through bacterial contamination and multiplication;
9.4 Recognise common allergens and demonstrate how to take preventative measures to reduce the risk of contamination and allergic reaction;
9.5 Understand the importance of good food safety and hygiene including knowing how to get ready to cook (such as having hair tied back, removing jewellery and nail varnish, thoroughly washing and drying hands before and after handling food, and wearing a clean apron);
9.6 Model exemplary practical skills and food safety and hygiene processes, including personal hygiene.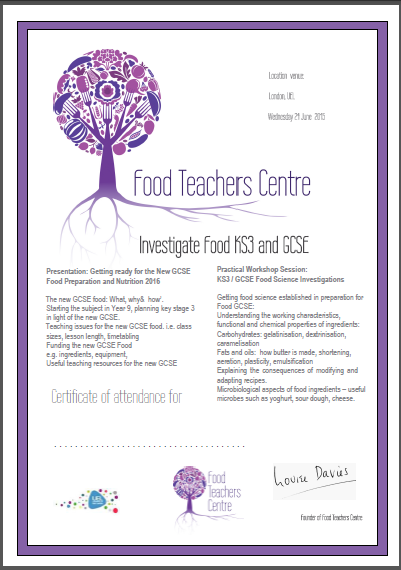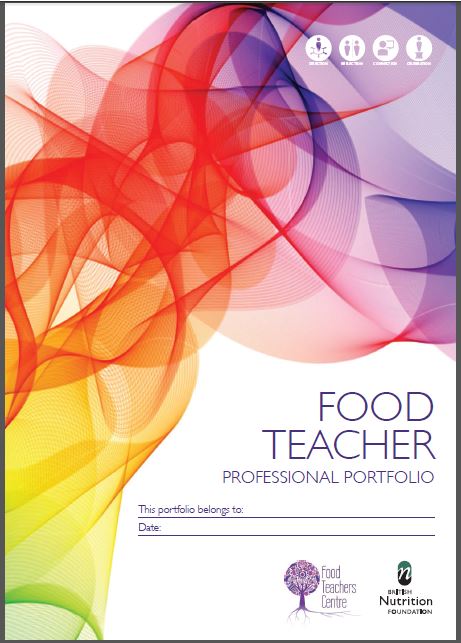 Benefits of the training
Why do we recommend that you do this course and not just a Level 2?
This training leads Level 2 Food Safety certificate but offers much more for a practising food teacher. The course is delivered by experienced food teachers, so instead of a generic course about 'Food Safety in Catering' the content is delivered in the school context. It includes essential planning and teaching information, risk assessment and other documentation relating to safe working practices. It explains food hygiene and safety, personal hygiene and safety related directly to classroom practice.
Spend time with experienced colleagues to:
Share good practice to ensure a high standard of food safety and hygiene in the classroom

Gain confidence to work safely with pupils when delivering food activities

Implement safe working practices, develop risk assessments and documentation.
What people say about our courses:
"The course excelled in covering Health and Safety and the new Food and Nutrition requirements. I was also very impressed with the presentation pack to refer to later."
"Gave me a chance to clarify so many issues (time to think with lots of practical advice from subject specialist experts)."
"The best CPD for food teachers"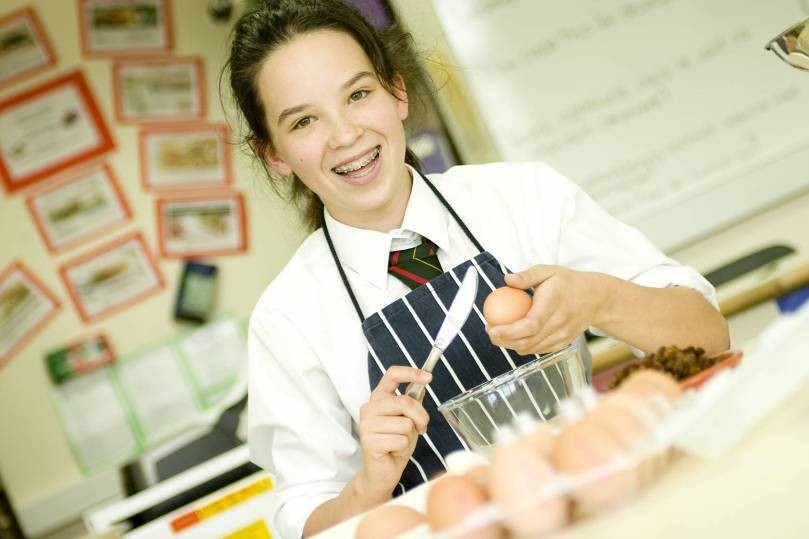 Other dates & venues
SEE ALL OUR EVENTS CLICK HERE or go to
http://www.eventbrite.co.uk/o/food-teachers-centre-founder-louise-davies-5315986231
Your presenter.
Barbara Rathmill has 35 years of teaching including Head of Food Technology and 2nd in Design and Technology. Barbara has shared her expertise and passion through Food in Schools Primary training and Food Technology Specialist Higher Level Teaching Assistant training.
Barbara holds Level 4 Food Safety Awards and is an accredited Trainer with delivering Food Safety, Nutrition and Allergen Awareness to teachers, students and other areas requiring training. Barbara co-authored GCSE Revision and Practice Food Preparation and Nutrition (Collins).More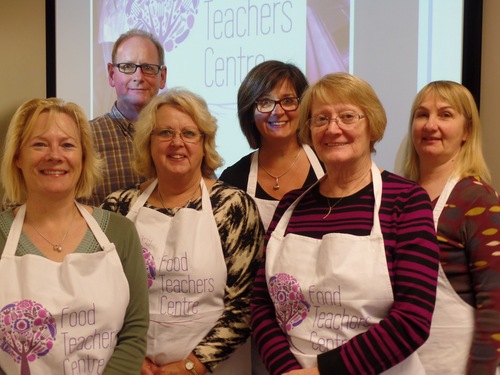 How to Book

SEE ALL OUR EVENTS CLICK HERE or go to

http://www.eventbrite.co.uk/o/food-teachers-centre-founder-louise-davies-5315986231

All of these events are ticket only and payable IN ADVANCE. The Food Teachers Centre automates these bookings via credit card. When you book you will receive by email a full VAT invoice/receipt.

PLEASE NOTE your booking confirmation and ticket will be emailed to both the delegate and person purchasing. If you do not receive your ticket it is most commonly caused by typing your email address incorrectly, or it is in your SPAM folder. Please check your booking carefully. It is VERY important that your school finance manager supplies your full name and PERSONAL- SCHOOL email so that we are able to send you joining instructions and further details. If we only receive the 'school office' email address, we have found in the past that this delays information getting to you or information is not passed on.

If you have any queries,

Contact Barbara.Rathmill@foodteacherscentre.co.uk or call 07517 230909

please ask via the Eventbrite site messaging, and leave your phone number or email so that we can contact you easily.

Terms and conditions
Once booked, if you cannot come You can send someone else, but you may not get a refund unless we can resell your ticket, but we are happy to transfer your booking if there is space on another event.

The draft programme might be subject to change. We would always endeavor to run the day as advertised.
About the Food Teachers Centre
FOOD TEACHER CENTRE is a UK based self-help group founded by Louise T Davies in 2013 and supported by experienced associates. It provides a platform to exchange best practice, give advice and support to less experienced teachers, answering practical concerns and keeping them abreast of the latest curriculum changes. A one-stop shop for like-minded professionals who seek help and information. It is free to take part and is facilitated through a closed on-line group, safeguarding the conversations of the teaching staff.
The idea of a 'Teacher's Centre' is a response to the lack of local and national specialist support and diminishing Continuing Professional Development with the demise of local authority advisers ASTs, lead practitioners and supporting organisations.
The Centre utilises new technologies, not requiring a physical space in new times, but providing the same high quality service that our traditional teachers centres were recognised for.
The Food Teachers Centre is a place of
creative and innovative ideas and action

practical solutions

learning and sharing
To join the closed group, simply visit www.facebook.com/groups/foodteacherscentre
Or our website www.foodteacherscentre.co.uk
Bright Ideas Food and Health Consulting Ltd Registered Office 69-71 East Street Epsom Surrey KT17 1BP
Registered No 9096275 VAT No 189 4024 84