Food Safety in Classrooms On Line (ONE DAY LIVE On Line)
Sales Have Ended
Registrations are closed
This ticket booking has closed but our website has a new ticket available TODAY https://foodteacherscentre.co.uk/online-training/
Sales Have Ended
Registrations are closed
This ticket booking has closed but our website has a new ticket available TODAY https://foodteacherscentre.co.uk/online-training/
Award of Level 2 Food Safety PLUS Accreditation to National Food Teaching standards 9.1-9.6 'Implementing good hygiene and safety'
About this event
Food Safety in Classrooms - FULLY accredited training
This ONE DAY On LINE COURSE includes award of Level 2 Food Safety AND accreditation for the national recognised framework for food teaching standards SECTION 9.1 to 9.6 'Implementing good hygiene and safety' (listed in 'Food teaching in secondary schools: A framework of knowledge and skills' 2015 Public Health England, British Nutrition Foundation and Department for Education). Download this framework Here
This course is designed for all who teach and support in food activities in school, this includes teachers, technicians, teaching assistants / higher-level teaching assistants, trainee teachers, special needs support staff and cookery club leaders.
Everyone who works with food has a special responsibility for safeguarding the health and well-being of their learners. This course also helps your school meet Ofsted requirements for 'safeguarding'.
This course is designed specifically for those working in schools; as it delivers the Level 2 content with school examples to make it relevant to your everyday work. It also helps you teach elements of food safety confidently at KS3-KS5.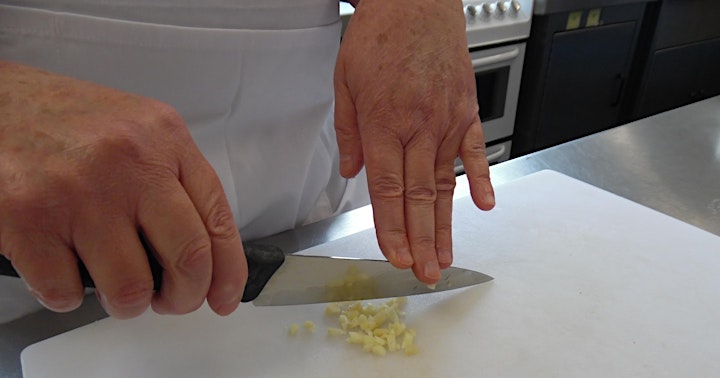 How does this Live On Line course run?
You will need to join on-line for the full 6 hours as this is an assessed course.
You will be sent a web-link to join the presentations and assessment. We also provide a test link so that you can ensure that your system is compatible before the session starts.
This training uses NEW ROW, you will need Google CHROME
To participate in the training and gain full accreditation your camera and microphone must be activated
Aims and Objectives
Aim
To ensure the food we make, serve and sell as part of our food curriculum in safe to eat.
Objectives
To understand the terminology related to food safety and realise it's importance
To gain knowledge of the systems, techniques and procedures involved in food safety.
To realise the importance of strict time and temperature controls when dealing with food
To understand the concept of food hazards and how the risk of food poisoning can be contained.
To be aware of the importance of good personal hygiene and the role of cleaning in preventing food contamination.
To understand the need for high standards of structure and equipment in food premises
To understand, plan and apply the standards for teaching food that relate to food safety.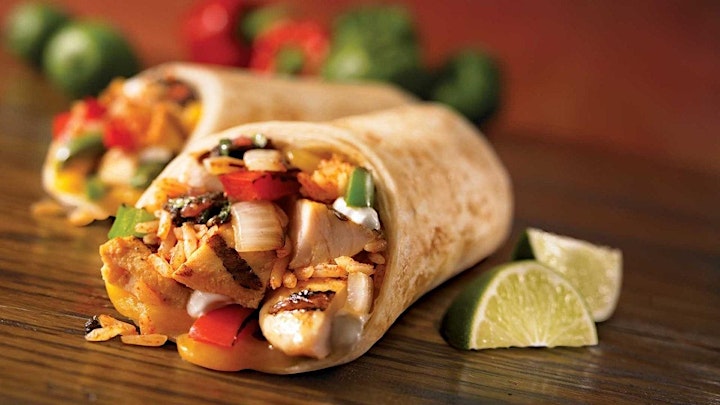 Why do we recommend this course and not just a Level 2 certificate?
This course leads to a Level 2 Food Safety certificate but offers much more for practising food teachers and support staff. The course is delivered by experienced food teachers, so instead of a generic course about 'Food Safety in Catering' the content is delivered in the school context.
It includes essential planning and teaching information, risk assessment and other documentation relating to safe working practices.
It explains food hygiene and safety, personal hygiene and safety related directly to classroom practice.
Course Content
During the 1 day training you will:
• Share good practice to ensure a high standard of food safety and hygiene in the classroom.
• Gain confidence to work safely with pupils when delivering food activities.
• Implement safe working practices, develop risk assessments and documentation.
Introduction and Welcome to the course
Session 1
Keeping Food safe
Food teaching focused activities: Make sure ingredients and food provided in school is safe:
Session 2
Hazards
Food teaching focused activities: Review your food teaching room for the hazards.
Session 3a
Food Poisoning
Food teaching focused activities: Review your knowledge of Food Poisoning
Session 3b
High-Risk Foods
Food teaching focused activities: Use typical school recipes to identify High-Risk Foods.
Session 4
Allergens
Food teaching focused activities: Use information and exemplars develop your school policy and practice
Session 5
Personal Hygiene Food teaching focused activities: Review best practice for Personal Hygiene.
Session 6a
Session 6b
Session 7
Cleaning
Food teaching focused activities: Set up cleaning good practice and documentation
Session 8
Presentation - HACCP and Risk Assessments
Food teaching focused activities: Review and update your current Risk Assessments
Session 9
Presentation - Legislation
Food teaching focused activities: Due Diligence in the food room and in food
On-line Assessment
When you are ready
Sign off against Section 9 standards by providing completed activities
Make a case for compulsory training
If you need to make case for your training, please attached the following NEU Standards to your training bid to your school leadership team.
NEU: It is essential that staff delivering food technology lessons have received appropriate training in health and safety issues. Section 2 of the Health and Safety at Work etc Act 1974 requires that employees receive appropriate health and safety instruction and training. Teachers who have qualified in the subject will have received some such instruction as part of their initial teacher training. Non-specialists, however, should be provided with specific health and safety training for food technology teaching – whether in a primary or secondary context.
Reviews by teachers
"The course excelled in covering Health and Safety and the new Food and Nutrition requirements. I was also very impressed with the presentation pack to refer to later."
"Gave me a chance to clarify so many issues (time to think with lots of practical advice from subject specialist experts)."
"The best CPD for food teachers"

Your On Line presenters and Course Leader
Barbara Rathmill (Food Teachers Centre Senior Associate)
35 years of teaching both Food and Textiles undertaking the roles of Head of Food Technology and 2nd in Design and Technology. Barbara has shared her expertise and passion for food education by being involved in several food projects at national level such as
Food in Schools Primary training,
Food Technology Specialist Higher Level Teaching Assistant Training,
Consultant presenter National Curriculum 2014 – Cooking and Nutrition
Teaching Food Safely as a Registered Design and Technology Health and Safety Consultant.
Barbara holds Level 2, Level 3, and Level 4 Food Safety Awards and is an accredited Centre and Trainer delivering Level 1 and Level 2 Awards in Food Safety, Level 1 and Level 2 Nutrition and Level 2 Allergen Awareness to teachers, students and other areas requiring training.
Date and time
Location
Refund policy
Organiser of Food Safety in Classrooms On Line (ONE DAY LIVE On Line)
FOOD TEACHERS CENTRE is a uk based self-help group founded by Louise T Davies in 2013 and supported by experienced associates. It provides a platform to exchange best practice, give advice and support to less experienced teachers, answering practical concerns and keeping them abreast of the latest curriculum changes. A one-stop shop for like-minded professionals who seek help and information. It is free to take part and is facilitated through a closed on-line group, safeguarding the conversations of the teaching staff.
The idea of a 'Teacher's Centre' is a response to the lack of local and national specialist support and diminishing Continuing Professional Development with the demise of local authority advisers ASTs, lead practitioners and supporting organisations.
The Centre utilises new technologies, not requiring a physical space in new times, but providing the same high quality service that our traditional teachers centres were recognised for.
 The Food Teachers Centre is a place of
creative, innovative ideas and action
practical solutions
learning and sharing
If you would like to join the closed facebook group (you have to be a secondary food teacher and answer the THREE entry questions full))
But you can also visit our website   and public facebook page
FOOD TEACHER'S CENTRE ASSOCIATES
The centre is supported by a group of very experienced and high quality national and regional consultants/advisers, who offer training, advice and resource writing for food education in primary and secondary schools. Find out more about how Associates can help you.
Food Teacher's Centre Community is a community group set up to:
provide and promote unbiased and accurate information to support curriculum development and innovation.
support food teachers (including student teachers) to exchange best practice nationally and internationally.
support teachers and schools to develop and/or enhance a healthy living whole school community.
Food Teachers Centre Communityis a Community Association suported by donations.  Treasurer Mrs B Rathmill and Seceretary Mrs J Elms.   More information https://foodteacherscentre.co.uk/support-us/