This 10 hour comprehensive on-line training room presents learning units to help you teach food science effectively in KS3 and KS 4.
About this event
What will I gain from joining the Food Science Training Room?
In-depth coverage of the chemical make-up of proteins, fats and carbohydrates and raising agents are explained and related to practical work.
Clear and visual food science facts applied to food commodities, in bitesize units, to enable better food science teaching
Fully illustrated coverage of the entire food science section of GCSE examination specifications
Exemplar ideas for food science investigations and practical strategies to create a higher challenge classroom.
Printable slides for use in teaching of all key terms and topics from GCSE Food preparation and nutrition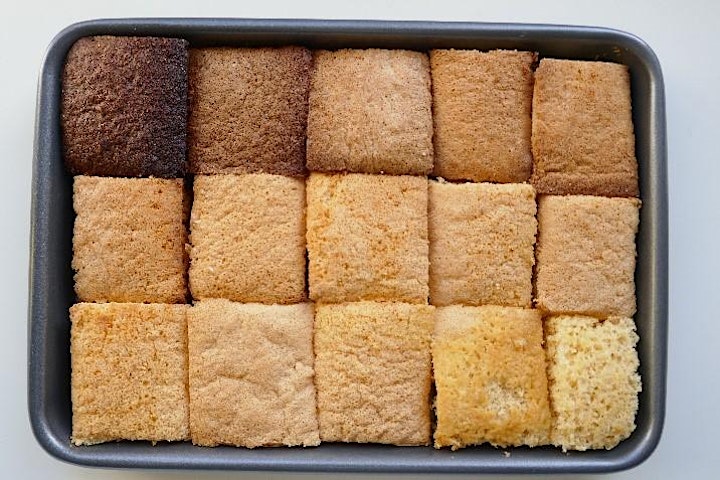 What is special about the Food Science Training Room?
The Food science training room is an experience that delivers food science knowledge and understanding in bite sized units. It is focused in the practical food room improving the quality of teaching by the application of science. Your curator is Barbara Monks who uses her experience of many years of teaching food to exemplify how to teach food science in key stage 3 & 4. She knows just how important it is to have a teachers food science toolkit to help students make better progress and maximise marks. Barbara Monks (B.Ed., M.Ed.) is currently Senior Associate with the Food Teachers Centre She has co-written textbooks for GCSE Food Technology (Hodder), Maximise you Marks Food Technology (Nelson Thornes) and more recently the Collins AQA/Eduqas GCSE Revision Food Preparation Nutrition www.collins.co.uk/collinsGCSErevision.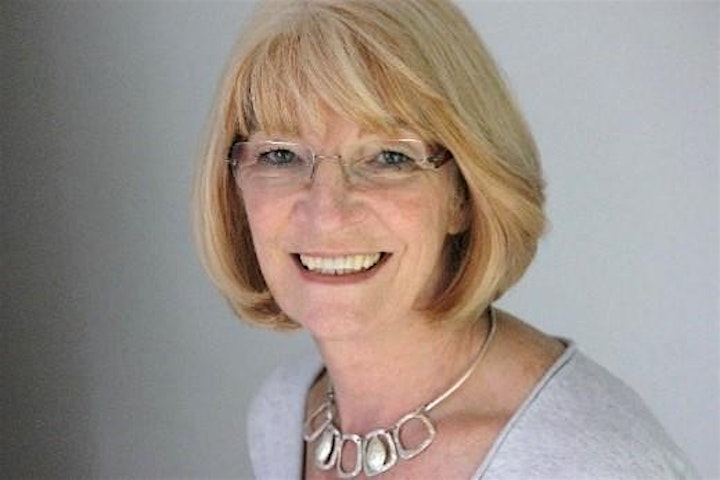 Why use the Food Science Training Room?
No need to be away from your lessons
Over 10 hours of training in a one stop shop
No cover needed for your classes
No travel arrangements or costs
Best use of time: flexible access, revisit when needed, ready-to-use resources
Teachers will be given unlimited access to training room for a school year with handouts to download and links to further useful resources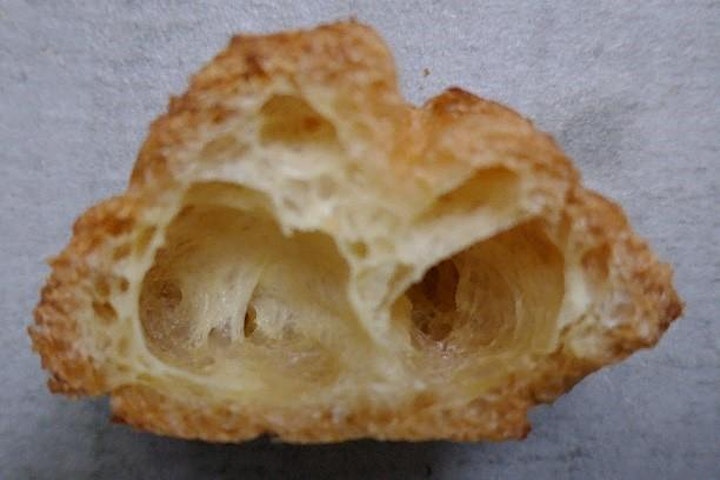 What do teachers say about the Food Science Training Room?
The slides are all really clear and detailed, and I would want to use them in my teaching.
The scientific explanations about the functions of foods during food preparation were very useful and helped improve my teaching.
Such a good resource! Amazing to have this.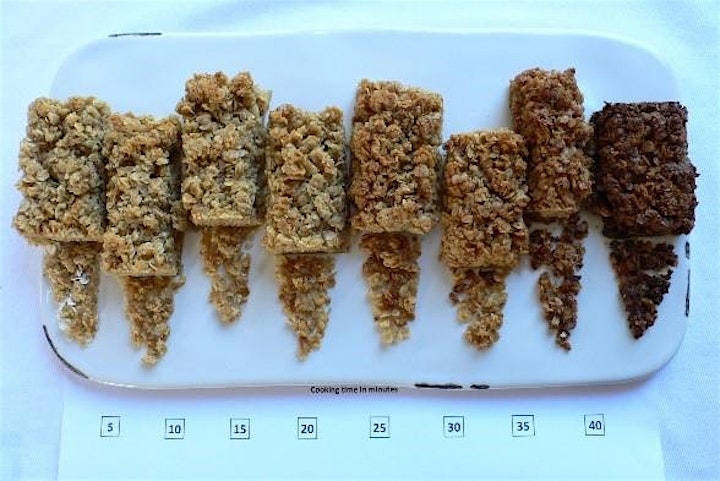 Who is the Food Science Training room for?
For teachers who teach and support food activities at Key Stage 3 and prepare students for GCSE Food Preparation and Nutrition.
Teachers who are new to food or D&T teachers without food knowledge will gain essential knowledge and improve their competence in teaching food and its applied science.
Experienced teachers who may wish to check their knowledge and refresh the way they teach food science.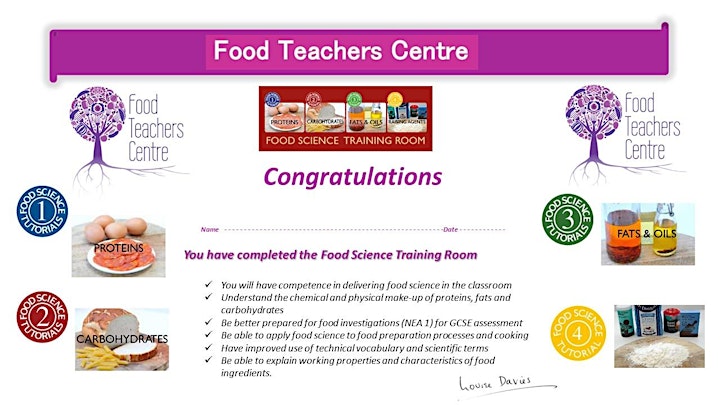 This Video gives you a taster of the training
Here is a short video (accessible via Dropbox) that Barbara has shared to show you the training room
Short Video Click here

Terms and conditions
Your ticket is not refundable or exchangeable once you have enrolled on the course.
All teachers will be given UNLIMITED access to an on-line training room for a school year. Training provides videos of each presentation and handouts to download, support templates, and checklists that you can use with your classes, links to further information and useful resources. It is your ONE STOP SHOP!
What do you need to gain access to the training room?
To access the training room you will need a Facebook account and access to the internet. The training can be accessed on a mobile device, tablet or computer.
The Food Teachers Centre is a place of
creative and innovative ideas and action
To join the closed group, simply visit https://www.facebook.com/groups/foodteacherscentre
Or our website https://foodteacherscentre.co.uk/