Description
The UK's appetite for new healthy food, drinks and snacks brands is growing at pace and it's not showing any signs of slowing down. London has became the main hub for these emerging new products to be created as well as discovered. If there was ever a perfect time to start a healthy food business, then that time is now.
To inspire and support food and drink entrepreneurs and give recognition to this new community of exciting healthy food start-ups, we've lined up some of the most innovative food businesses and provided them an opportunity to be discovered by like-minded foodies.
So come over to Net.Works. and have a drink or two on us, try out the most innovative start-up products & network! Exhibiting brands include ChicP, Gryo Bars, Fools and Queens, Bone Tea, Mindful Bites and many more!
This event is co-hosted by Cinnamon Bridge & Crowdfooding.

Cinnamon Bridge is a food accelerator with a focus on food and beverage products.

Cinnamon Bridges ambition is to develop innovative propositions and drive growth in the consumer industry across the planet. We take ideas and brands and help to launch and develop them into the spotlight following proven innovation methods.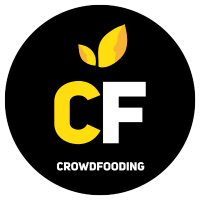 Crowdfooding is an online crowdfunding platform that connects food and beverage entrepreneurs with investors and key industry stakeholders.
If you have a food start-up and are interested in exhibiting, get in touch with indre@cinnamonbridge.com