Food Technician Toolkit and Training Room 2020 (On-Line)

Friday, 5 June 2020 from 06:00 to 17:00 (BST)
Event Details
Food Technician Toolkit and Training Room
Join like-minded Secondary FOOD TECHNICIANS for this online training to share best practice, top tips and great ideas when working in the food room.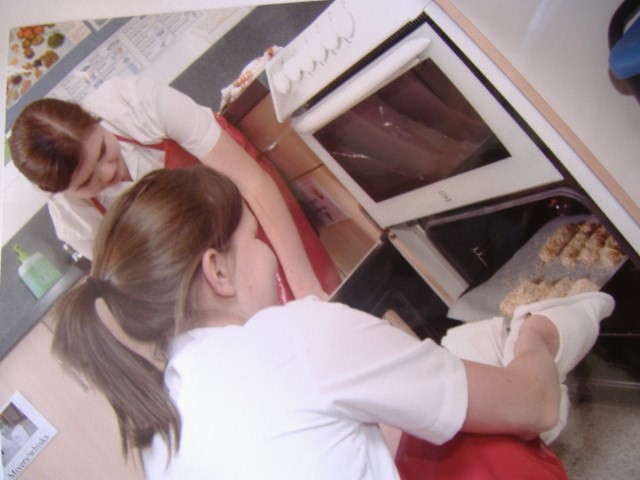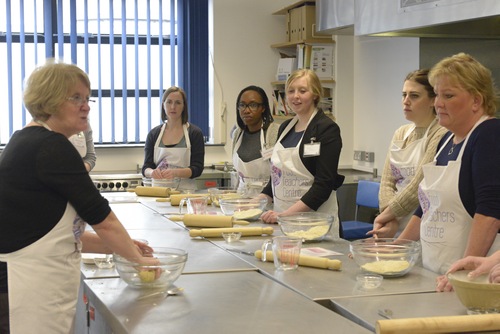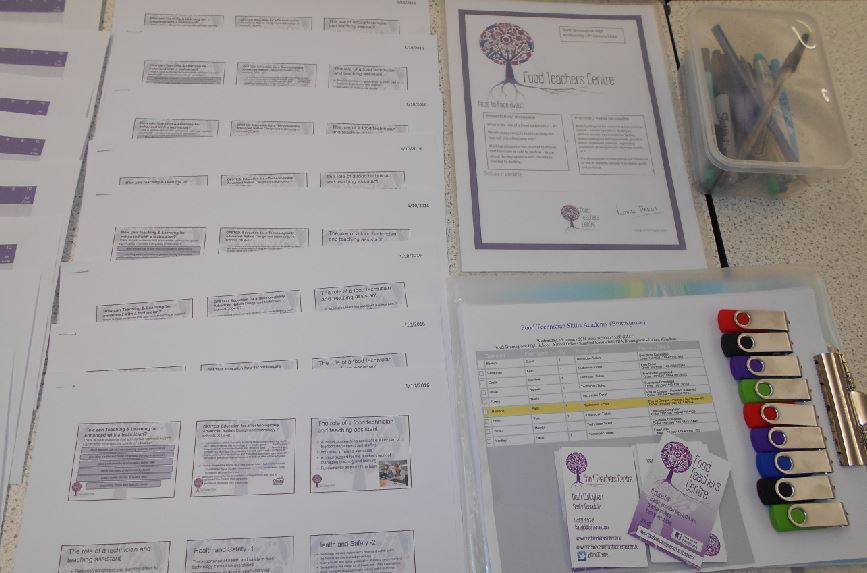 How does on-line training work?
1. Your school signs up and pays for the training in advance. When registering for the training, please ensure that your school enters their details as the BUYER, but the Technician details and a direct email address under REGISTRATION: NAMED TECHNICIAN TICKET
2. You can start the training course at any time, and you can also take a break in the training by letting the tutor know.  Access to the training room is usually limited to a school year, but may be extended if requested.
3. Participation on the training requires internet connection and a Facebook account.  You can access the training on a mobile device, tablet or computer.  No other IT knowledge is required.
4. Your tutor will email the Technician the details of how to gain admission to our on-line training room.
5. Once inside the training room, you will be provided with a structured training course, an opportunity to ask questions, see videos, join tutorials, discuss issues, share queries and ideas with other trainees, and dedicated tutors.
6. Your tutor will be monitoring your prgress through the units,  as you mark them as 'done', and as you upload work that is required to fulfill the course. They will also check to see how you are doing from time to time.  You can message them privately or post any queries in the group
7. On completion of the training, you will receive a certificate of participation for your professional portfolio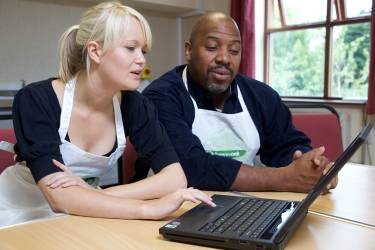 An overview of the training
This course is approximately 6-8 hours long depending on the experience and background of the Technician.
The training is design for you to work at your own pace. There are 6 units of work each will take about 30 - 40 minutes. Each unit is divided into smaller activities which can be viewed on a phone, tablet or computer.  You can participate anywhere that you have an internet connection and a facebook account.  Each unit has a video presentation to watch and some structured learning activities directly related to the modern role of a food technician.
All the resources that you will need for the course are available via the online training room.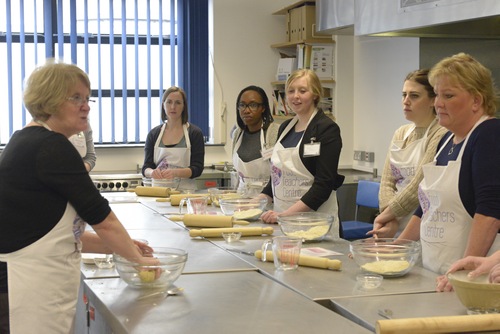 Why we have introduced this training for Technicians
Food is now compulsory from key stage 1-3 national curriculum and from 2016 the new GCSE Food Preparation and Nutrition is available for all schools.
Since September 2015, Ofsted are focusing upon how well-being, health and healthy eating are taught throughout the school. Inspectors will consider the breadth and balance of the curriculum under "leadership and management", of which practical cookery is now a part. As it's an "extremely important area" inspectors will assess if pupils develop knowledge of a good diet and useful practical food skills.
In order to support secondary schools, we are providing online training for food technicians and support staff, with support from a Food Teachers Centre Associate.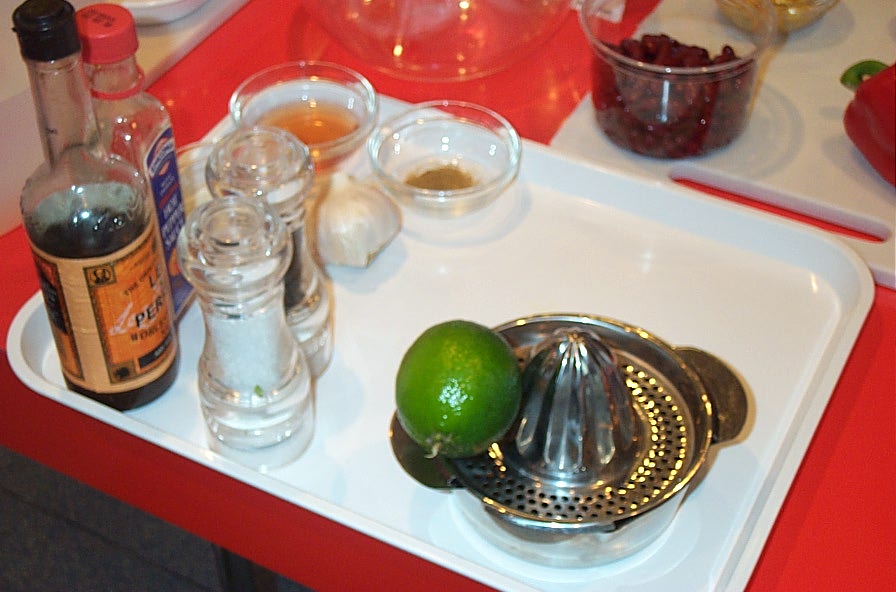 What the training looks like
Technician Toolkit Programme : Contents
 

Taught Topic

Assessed evidence of knowledge and skills.

Support from your course mentor

Session 1

 

Technician Toolkit Introductory Presentation

9 mins video

Welcome to the course

Where and I now?

Day in the Life

20 mins activities

Your course mentor will contact you and plan your personal learning journey

-       Week by week

-       Intensive

Target completion date.

Session 2

 

Technician Toolkit Health and Safety

5 mins video

Health & Safety is crucial, Technician focused activities:

Critical control points

Risk assessments

HACCP

Allergens

30 mins activities

Your course mentor is on hand to support you through your Health and Safety activities.

Session 3

 

Technician Toolkit Skills

3 mins video

Technician focused activities:

Food Skills

Food preparation and the cooking process

Use of Ingredients

Skills checklist

15 mins activities

Your course mentor is on hand to support you through your Skills Checklist activity.

Session 4

 

Technician Toolkit Managing a Food Room

3 mins video

Technician focused activities:

The role of a technician

Food room checklist

Equipment checks

20 mins activities

Your course mentor is on hand to support you through your activities.

Session 5

 

Technician Toolkit KS3

4 mins video

Technician focused activities:

Demonstrations

Sensory testing

20 mins activities

Your course mentor will provide you with feedback on your KS3 activities

Session 6

Technician Toolkit KS4

Technician focused activities:

30 mins activities

Your course mentor will provide you with feedback on your KS4 activities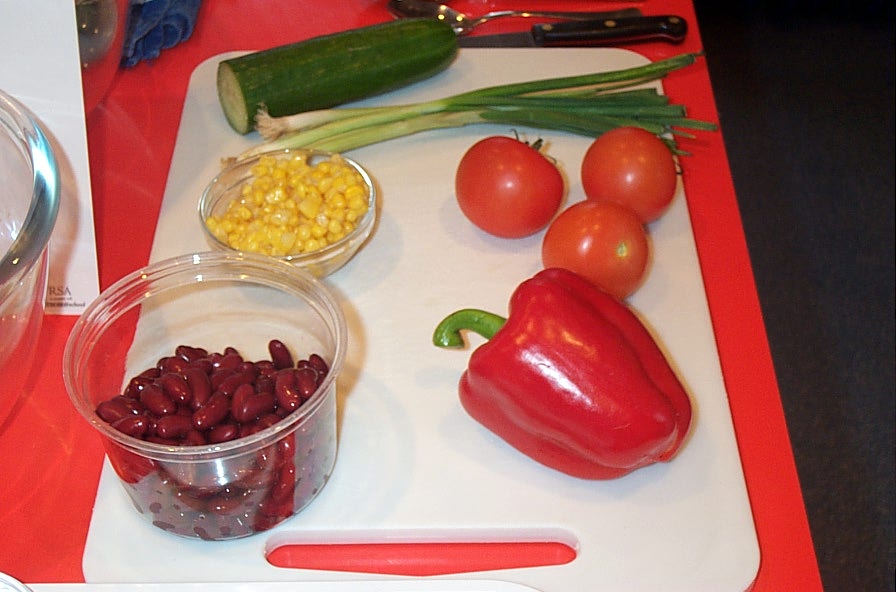 Benefits of the training
Develop awareness of the role of the Technician / TA in a practical food area.

Provide useful and up-to-date information to enable that the correct procedures are followed, and quality teaching is maintained.

Provide an opportunity for personal reflection in order to ultimately support teaching staff and students as effectively as possible.
What Technicians say about their day:
"The course excelled in covering Health and Safety and the new Food and Nutrition requirements. I was also very impressed with the presentation pack to refer to later."
"It was a really useful event meeting others in the same position as oneself. The course was very informative and will help me a lot in the near future."
If you have any questions before starting this course, please feel free to contact the Course Leader
Barbara.Rathmill@foodteacherscentre.co.uk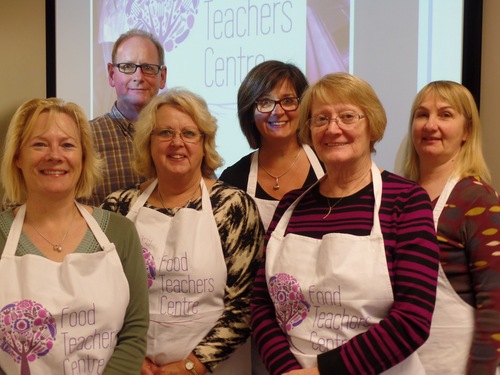 Organiser
FOOD TEACHERS CENTRE is a uk based self-help group founded by Louise T Davies in 2013 and supported by experienced associates. It provides a platform to exchange best practice, give advice and support to less experienced teachers, answering practical concerns and keeping them abreast of the latest curriculum changes. A one-stop shop for like-minded professionals who seek help and information. It is free to take part and is facilitated through a closed on-line group, safeguarding the conversations of the teaching staff.
The idea of a 'Teacher's Centre' is a response to the lack of local and national specialist support and diminishing Continuing Professional Development with the demise of local authority advisers ASTs, lead practitioners and supporting organisations.
The Centre utilises new technologies, not requiring a physical space in new times, but providing the same high quality service that our traditional teachers centres were recognised for.
 The Food Teachers Centre is a place of
creative, innovative ideas and action
practical solutions
learning and sharing
If you would like to join the closed facebook group (you have to be a secondary food teacher and answer the THREE entry questions full))
But you can also visit our website   and public facebook page
FOOD TEACHER'S CENTRE ASSOCIATES
The centre is supported by a group of very experienced and high quality national and regional consultants/advisers, who offer training, advice and resource writing for food education in primary and secondary schools. Find out more about how Associates can help you.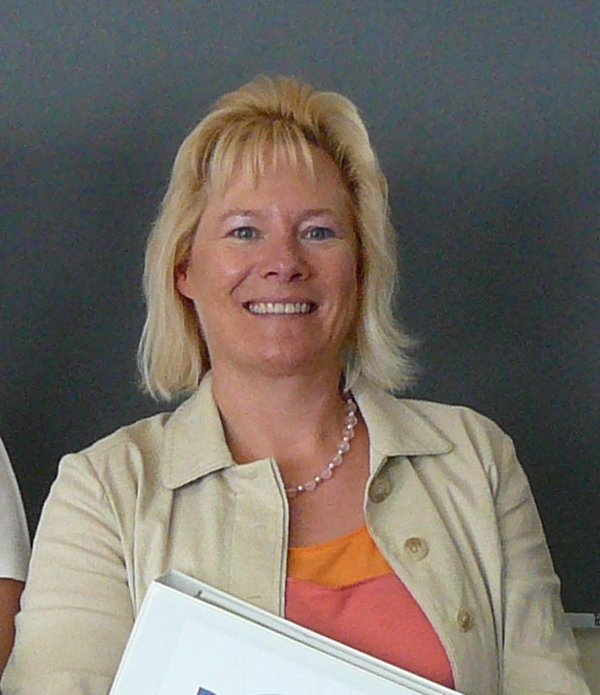 Food Teacher's Centre Community is a community group set up to:
provide and promote unbiased and accurate information to support curriculum development and innovation.
support food teachers (including student teachers) to exchange best practice nationally and internationally.
support teachers and schools to develop and/or enhance a healthy living whole school community.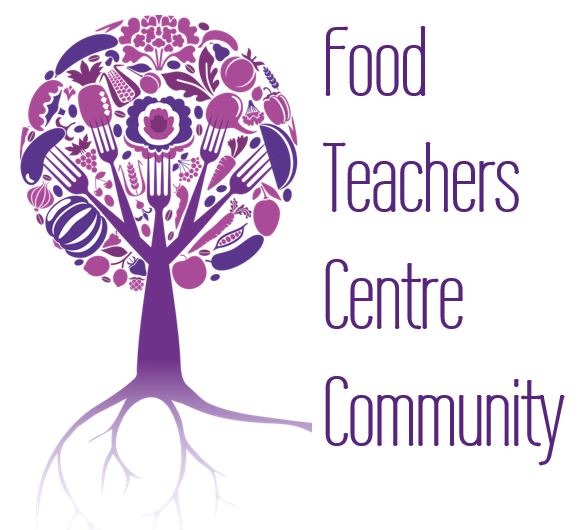 Food Teachers Centre Communityis a Community Association suported by donations.  Treasurer Mrs B Rathmill and Seceretary Mrs J Elms.   More information https://foodteacherscentre.co.uk/support-us/
Food Teachers Centreis a trading name of Bright Ideas Food and Health Consulting Ltd  
Registered Office Clarkson Hyde LLP, 3rd Floor Chancery House, St Nicholas Way, Sutton, Surrey SM1 1JB
Registered No 9096275    VAT No 189 4024 84