Description
As part of the 'Renew Our World' campaign Tearfund Action have recently launched a call to action on food waste. We are coming together to celebrate the food we have been blessed with, and start conversations about how we can all gather up the pieces to renew our food at home and in our churches, as well as calling on UK Supermarkets to also reduce their food waste.
Woodlands Church in Bristol will be hosting a Food Waste Feast. This egg-cellent event will be catered by using food that would otherwise go to waste. We hope that this will be feast of fellowship and fruitful conversations.
There will be opportunities to hear from great speakers and the event will centre around a meal we share together as we discuss and explore how we can renew our world by renewing the way we consume our food.
Sign up today!
For more information and any questions you can also email foodwastefeast@emaildodo.com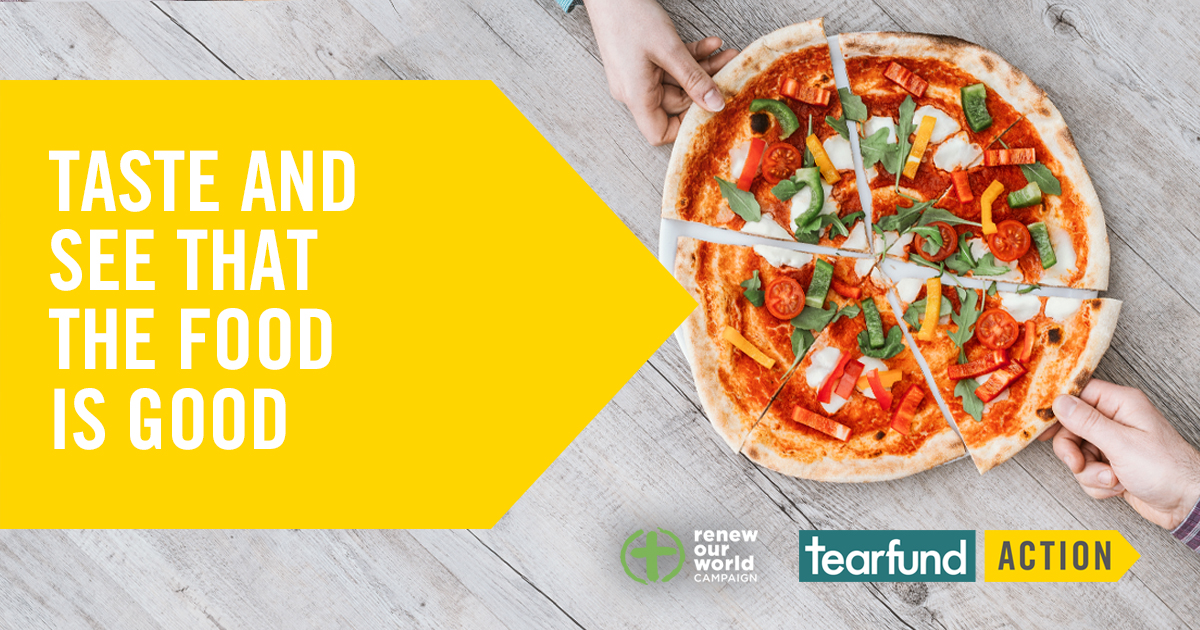 FAQs
Do I need to bring my ticket to the event?
We will have a list of guests who have booked on through this site or who have been invited, so bringing your ticket is desireable but not essential.
Is there any charge for the evening?
The event is Free, and booking here acts as your ticket and entry to the evening. If you are no longer able to attend please do cancel your booking for catering purposes and to also allow others to attend.
How can I find out more about food waste?
The campaign is part of the global 'Renew Our World' campaign. The 'Renew Our Food' pledge and action launched in June. There much more at our Tearfund Action website where you can access actions and resources to take and share with others.