Description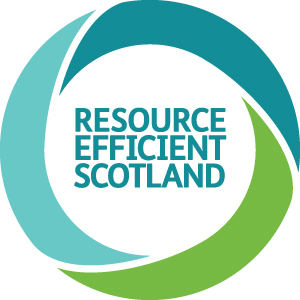 Avoidable food and drink waste is costing your business money and profits. 56% of food and drink manufacturing waste is estimated to be avoidable whilst 75% of food waste in the Scottish hospitality and food services sector is avoidable.
Register for this workshop and you will:
hear from Stewart Brewing about their waste reduction journey, and see it first hand during the site tour
learn how to use data collection and analysis to target problem areas
undertake a practical cost saving exercise to translate food waste savings into cost savings for your business
benchmark your food waste performance with other similar organisations
learn about others' challenges and success stories in preventing food waste and how much this has saved on the bottom line
learn about the fully funded, expert consultancy advice and support available to SMEs, 1-to-1 training, audits and implementation support
This event and our support to reduce your business costs through food waste prevention and reduction are funded by the Scottish Government and by the European Regional Development Fund through the £73million Resource Efficiency Circular Economy Accelerator Programme.
Case study tour - Stewart Brewing
We undertook a free food and drink waste opportunities assessment at Stewart Brewing, which identified installation of a centrifuge with potential annual costs savings of £15,000. Stewart Brewing received funding via the Waste Prevention Implementation Fund for installation of the centrifuge.
Who should attend
Small and medium sized enterprise (SME) food and drink business managers (retail, manufacturing, hospitality industries)
Limited spaces
This event is run to support small and medium sized enterprises (SMEs) with less than 250 employees, and based in Scotland. Due to the popularity of Resource Efficient Scotland events, places are limited to two people per organisation in the first instance. Additional colleagues wishing to attend may submit a booking and, if space permits, will be able to join the training.
Further information
Contact foodanddrink@resourceefficientscotland.com or T: 0141 227 2305 for more information on this workshop and/or funded support to reduce your business costs through food waste prevention and reduction.
Data protection
It is important to note that the information you provide Zero Waste Scotland will be treated in the strictest of confidence, except when we are required to disclose data by law or applicable regulatory requirement, including any disclosure required under the Freedom of Information (Scotland) Act 2002 and/or any code or applicable data agreement relating to disclosure and access to information held by public bodies.
Your information will be used for service delivery and research studies by Zero Waste Scotland LTD. In addition, we will use your details to send you information about other services and products that may be of interest.
For more information visit http://www.resourceefficientscotland.com/content/data-protection-policy