Limited spaces available to watch the short film 'FOOLS & DREAMERS' followed by a panel discussion and Q&A.
About this event
Tevi businesses will have the opportunity to watch the film Fools & Dreamers: Regenerating a Native Forest. Followed by a panel discussion and Q&A.
PLEASE NOTE - A LINK TO WATCH THE FILM WILL BE SENT TO YOU TO WATCH IN ADVANCE OF THE DISCUSSION PANEL Q&A
---------------------------------
The panel will include:
Cheryl Marriott – Cornwall Wildlife Trust
Seán O'Hea - Forest for Cornwall Senior Programme Officer
Ferrers Vyvyan – Owner, Trelowarren estate
Martin Simonneau - Cool Earth
Participants will have the opportunity to submit questions to the panel in advance of the session.
ABOUT THE FILM
Forest regeneration is one of the most important actions that needs to be taken globally to address the environmental crises we're facing today.
This beautifully shot 30-minute documentary about Hinewai Nature Reserve, on New Zealand's Banks Peninsula, and its kaitiaki/manager of 30 years, botanist Hugh Wilson. When, in 1987, Hugh let the local community know of his plans to allow the introduced 'weed' gorse to grow as a nurse canopy to regenerate farmland into native forest, people were not only sceptical but outright angry – the plan was the sort to be expected only of "fools and dreamers".
Now considered a hero locally and across the country, Hugh oversees 1500 hectares resplendent in native forest, where birds and other wildlife are abundant and 47 known waterfalls are in permanent flow. He has proven without doubt that nature knows best – and that he is no fool.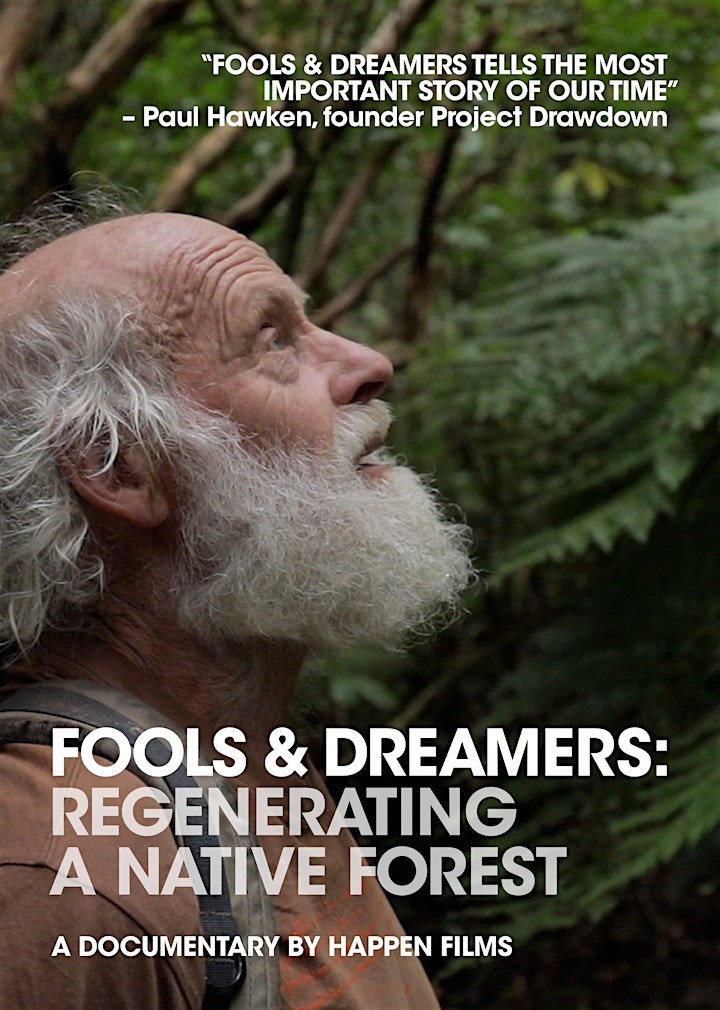 Tevi is an ERDF-funded programme supporting Cornish SMEs to grow whist contributing to Cornwall's environmental growth priorities and circular economy transition. Tevi currently supports over 300 enterprises through bespoke consultancy services, challenge networks and a grant scheme. Tevi is delivered by the University of Exeter in partnership with Cornwall Wildlife Trust, Cornwall Council and Cornwall Development Company.
Data Protection and Privacy
To aid the organisation of this workshop, attendee information may be shared with relevant staff across Tevi partners. To facilitate collaboration around this event's topic attendee email addresses will be shared with attendees following the event, when an attendee has explicitly given their written consent for this on the day. We will store your information securely, so that we can communicate to you about the event (e.g. cancellation of event, changes to the itinerary, a satisfaction survey). For more information on Eventbrite's own privacy policy, please visit their pages. For online webinars, note we may record the entirety of the webinar as well as keep a record of attendees, for use across Tevi partners.