Register your interest in the first instance. This event is by Invitation Only. Ticket Prices from £69 - £359.
About this event
FOOTBALL TRANSFER FORUM
WINTER 2021
KING POWER STADIUM, LEICESTER CITY FC
A high quality networking event with guest speakers for Football Clubs, Football Agents and Companies prior to the Transfer Windows.
FTF Expert Speakers
Informal Networking / Speed Networking
Company Stands
Refreshments throughout the day
Social Evening
Who is the event for?
Sporting Directors / Technical Directors/ Directors of Football
Chief Scouts / Heads of Recruitment / European Scouts / Scouts
Loan Managers
Football Agents / Intermediaries
Sports Lawyers
Football-related Companies
Invitation-only
Please register your interest in the first instance
Ticket Prices from £69 - £359
Early Bird Tickets at reduced prices are available on a first-come-first-served basis
Tickets will be released in September
Check out the Add-Ons to get informed and 'warm up' for the event
-------------------------------------------------------------------------------
FTF Programme
9.30 am - Registration Opens and Informal Networking
10.30 am - Welcome and Opening Remarks: Ryan McKnight, Football Transfer Forum and former Editor of FC Business Magazine, Guy Branston, Loan Manager at Leicester City FC and Tony Sharkey, CEO & Founder of the FTF
10.40 am - FTF Expert Speaker1: Victor Orta, Director of Football at Leeds United FC and formerly of Middlesbrough, Zenit St Petersburg , Seville and Real Valladolid
11.10 am - Networking Prep
11.30 am - Speed Networking 1
12.45 pm - Buffet Lunch
1.30 pm - FTF Expert Speaker 2: Marcos Motta, Sports Lawyer at Bichara e Motta Avogados. Among the many, many deals Motta has successfully concluded, he delivered the biggest football transfer of all time in moving Neymar from Barcelona to PSG.
1.55 pm - Football Agents Briefing / Club to Club / Club to Company Informal Networking
2.15 pm - Speed Networking 2
3.00 pm - Break
3.15 pm - Speed Networking 3
4.00 pm - FTF Expert Speaker 3: Steve Walsh, Special Advisor to Charlotte FC (MLS) and formerly of Everton, Leicester City (where as Sporting Director they won a Premier League title), Hull City, Newcastle Utd and Chelsea.
4.25 pm - Company Focus
4.30 pm - Informal Networking
5.30 pm - Depart King Power Stadium
Programme and speakers are subject to change
Plus Drinks Evening
All delegates are invited for post event drinks
8.15 pm 'til late - Venue: TBC
-------------------------------------------------------------------------------
Previous Speakers
Steve Walsh, Special Advisor at Charlotte (MLS) formerly of Sporting Director of Premier League Winners Leicester City, Chelsea, Newcastle Utd, Hull City & Everton
Dan Ashworth, Technical Director at Brighton & HA FC formerly Technical Director of The FA
Kieran Maguire, Football Finance Expert at The Price of Football
Roberto Branco Martins, General Counsel at the European Football Agents Association
Adrian Bevington,, Football Executive formerly Director of Club England at The FA
Dr Tom Markham, Head of Strategic Business Development at Football Manager & Wigan Athletic FC Director
Guy Branston, Loans Manager at Leicester City FC
Lee Darnbrough, Head of Strategic Development and Recruitment, Hull City FC
Mark Cartwright, Sporting Director, USL League (USA) formerly Sporting Director of Stoke City FC
Prof. Simon Chadwick, Director of the Centre for Eurasian Sport, Emlyon Business School
Martin Filson, Football Agent at the Stellar Group
Laura McCallum, Head of Football Administration and Legal Affairs at Dundee United FC
Partners
Media partner: football4football.com
Magazine partner: FC Business
Message from Tony Sharkey, CEO & Founder of the Football Transfer Forum
"We have waited some time for this, our 5th edition of the Football Transfer Forum (FTF). Getting our live event back is a massive boost.
Our last one was at Anfield in early December 2019 and we were delighted with the way that went.
Once again, this one is prior to the January transfer window. We have chosen Leicester City FC to host us. Obviously their Premier League win is the stuff that dreams are made of. Last season, they built on that with an FA Cup win, qualifying for the Europa League and completing a brand new state-of-the-art training ground.
They are clearly getting so much right both on and off the field. It's a club on the up.
The FTF is also on the up. The FTF webinars have been really well attended and our YouTube audience is growing steadily. Through these channels and via our new website, Linkedin and Twitter, more Football clubs and football agents from at home, across Europe and beyond are now engaging with us.
However, the live FTF event is our flagship. The key aims of the event remain the same - insightful speakers, a good blend of top companies who operate in the football space and genuine networking opportunities in a professional environment. Added to this, we will ensure that the FTF live event is as safe as possible.
The Football Transfer Forum remains the most cost-effective and enjoyable way for football people to do business. We do hope you can join us."
Website: www.footballtransferforum.com
YouTube: www.youtube.com/c/FootballTransferForum
Twitter: @transferforum5
Linkedin: www.linkedin.com/company/18258410
Accessibility:
By Car: Easily accessible from the M1, from the North and South via junction 21. Free car parking right outside.
By Train: Leicester Train Station is approximately 1.2 miles from the King Power Stadium. London trains depart/arrive from London St Pancras. Journey time 1 hours 2 minutes. Regular services available.
By Air: King Power Stadium is situated just 35 km from East Midlands Airport, and 58 km from Birmingham Airport.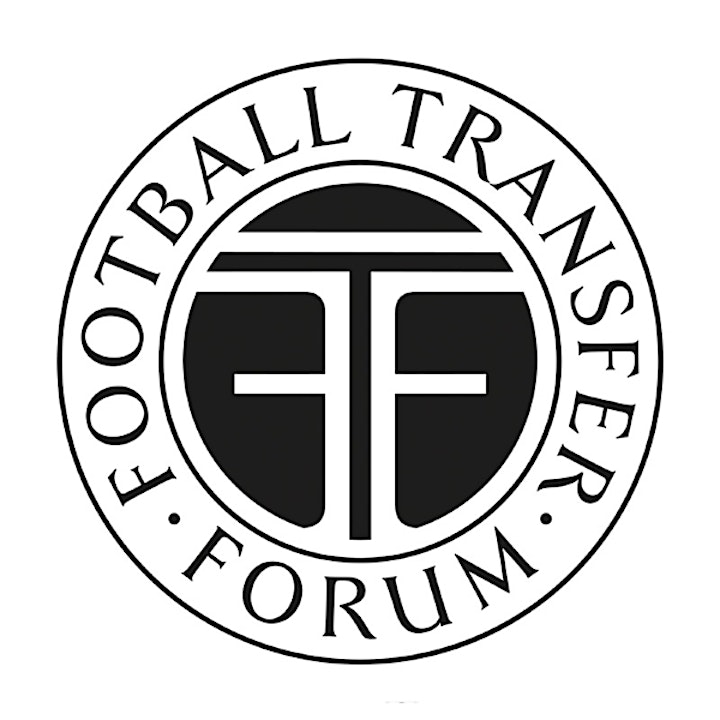 Organiser of Football Transfer Forum - Winter 2021
FOOTBALL TRANSFER FORUM
High quality live networking events and webinars with industry-expert speakers for Football Clubs, Football Agents and Companies
Previous 'live' Forums held at:
Riverside Stadium, Middlesbrough FC, April 2017
Elland Road, Leeds United FC, April 2018
Etihad Stadium, Manchester City FC, April 2019
Anfield, Liverpool FC, December 2019
Monthly webinars:
Held on the first Thursday of every month, 10.30 am until 12 noon
Who are the live forums and webinars for?
Owners / CEOs / Chairmen
Sporting Directors / Heads of Recruitment / Chief Scouts
Loan Managers / European Scouts / Scouts
Football Intermediaries / Agents / Sports Lawyers   
Football-related Companies