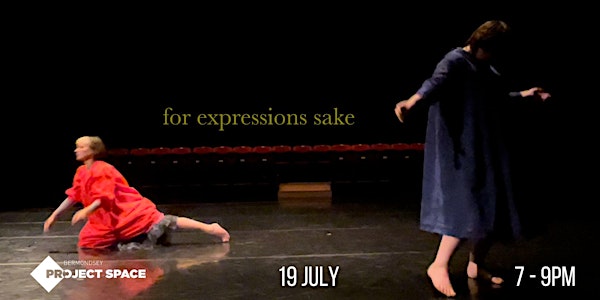 Location
Bermondsey Project Space
185 Bermondsey Street
#183
London
SE1 3UW
United Kingdom
Come along to Bermondsey Project Space for an evening of movement and sound art presented by 'sounding sensations'
About this event
Bermondsey Project Space Performance Programme Presents: for expressions sake an intimate, revealed evening of talking, sensing, sounding, imagining, moving, brought to you by Franzi Boehm and Serena Ruth, who come together to form their collaborative practice sounding sensations.
There will be performances, demonstrations, exhibitions and audio-visual creations (which will be supported by composer PJED).
There will be a break for drinks and chatter. All tickets include one free drink!
About the artists:
Franzi & Serena are research-practitioners in the interdisciplinary field of voice and movement. Their collaborative practice sounding sensations explores the transformational power of embodied expression and the ways in which this expression can give way to emotional and sensational release. When practising, Franzi & Serena are held by their collective valuing of nuanced listening, sensitive bodies, receptiveness, honesty, unshakeable safety, allowing, imagining, softened bravery, wide forgetfulness, edginess, frustration and surprise. The pair are currently generating performative offerings from their practice. These performances include a revealed study which was performed earlier this year at The Place Theatre as part of Resolution 2022, and their newest performative offering which will debut at Bermondsey Space 19/07/22.
PJ E Davy is a multidisciplinary artist. Performing under his composer alias PJED, he works to explore the intersections of sounds through the sampling and magnification of the rarely heard spaces between notation, rhythms and recorded sounds.
7pm - Doors
7.30pm: Performances Start
7.30 - 7.55pm: Performance by Franzi and Serena
A performative iteration of their collaborative practice sounding sensations. Both Franzi and Serena will be performing live, supported by PJED who will be feeding audio-visual elements into the space. As well as the recorded sound, you may hear the performers moving, breathing, grunting, sighing, groaning, laughing and singing. There will be moments of silence.
7.55 - 8.20pm: Discussion held by Franzi and Serena
The pair will give a general overview of the sounding sensations, what the practice is and the values that it holds. They will then speak about a particular thread of their work that is currently of interest to them: not copying. They will discuss notions of being together, how copying or mirroring can often feed into our sense of safety or togetherness, and how this practice works to redefine notions of relating by allowing each participant to square up to their own ability to hold themselves through challenging moments. This is intended to be a very relaxed communicative moment in the evening, the audience are invited to collaborate with us on the direction of this discussion by posing questions and sharing their thoughts.
8.20 - 8.40pm: Interval
Opportunity to access the bar and view the exhibition downstairs. There will be a film screening alongside a relaxed exhibition of notes, pages, photos, tangible things that have informed the practice sounding sensations.
8.40 - 9pm: Performance by Franzi and PJED
This will be an improvised performance. Franzi will be performing movement and sound in the space. PJED will be interacting with Franzi's sound and movement live, working to feed this back into the space is a slightly out of joint manner.
9pm - Event Ends
Come be edgy, for expressions sake.
To use the paypal processing method please make sure you have enabled pop ups.
If you are still having trouble with the payment processing please click Pay At Door (at check out) and your ticket will be reserved for payment and collection at the event.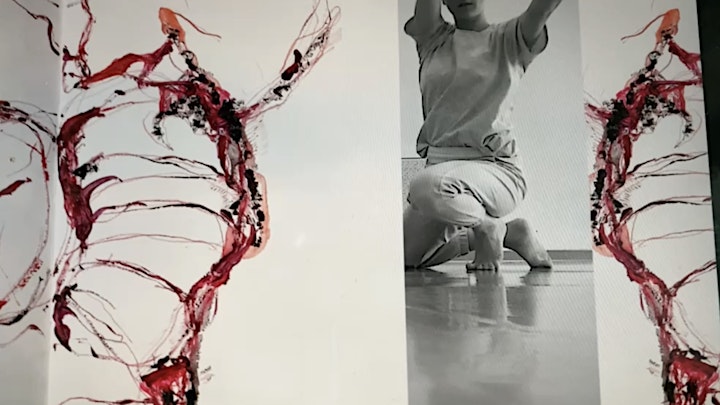 Accessability:
This event is seated and takes prodominatly on the ground floor. The venue has an accessible toilet on the ground floor level. during the interval, there will be films screened in the basement which is accessed by a flight of 12 steps. Please email kia@project-space.london with any further questions about accesability.