Description

Join us for a scintillating series of 13 talks, discussions and performances as we explore some of the themes in the 'Empire of the Sikhs' exhibition with expert speakers and performances. These engaging weekend sessions will provide insights into the history, art, artefacts, architecture and musical traditions of the Sikh Empire, drawing on new discoveries and fascinating western encounters.
Historian and author, Jean-Marie Lafont, provides a fascinating insight into the experiences of the Frenchmen who served under the most powerful Asiatic empire of its day, offering a Euro-centric counterpoint to the story of the British Empire in the subcontinent.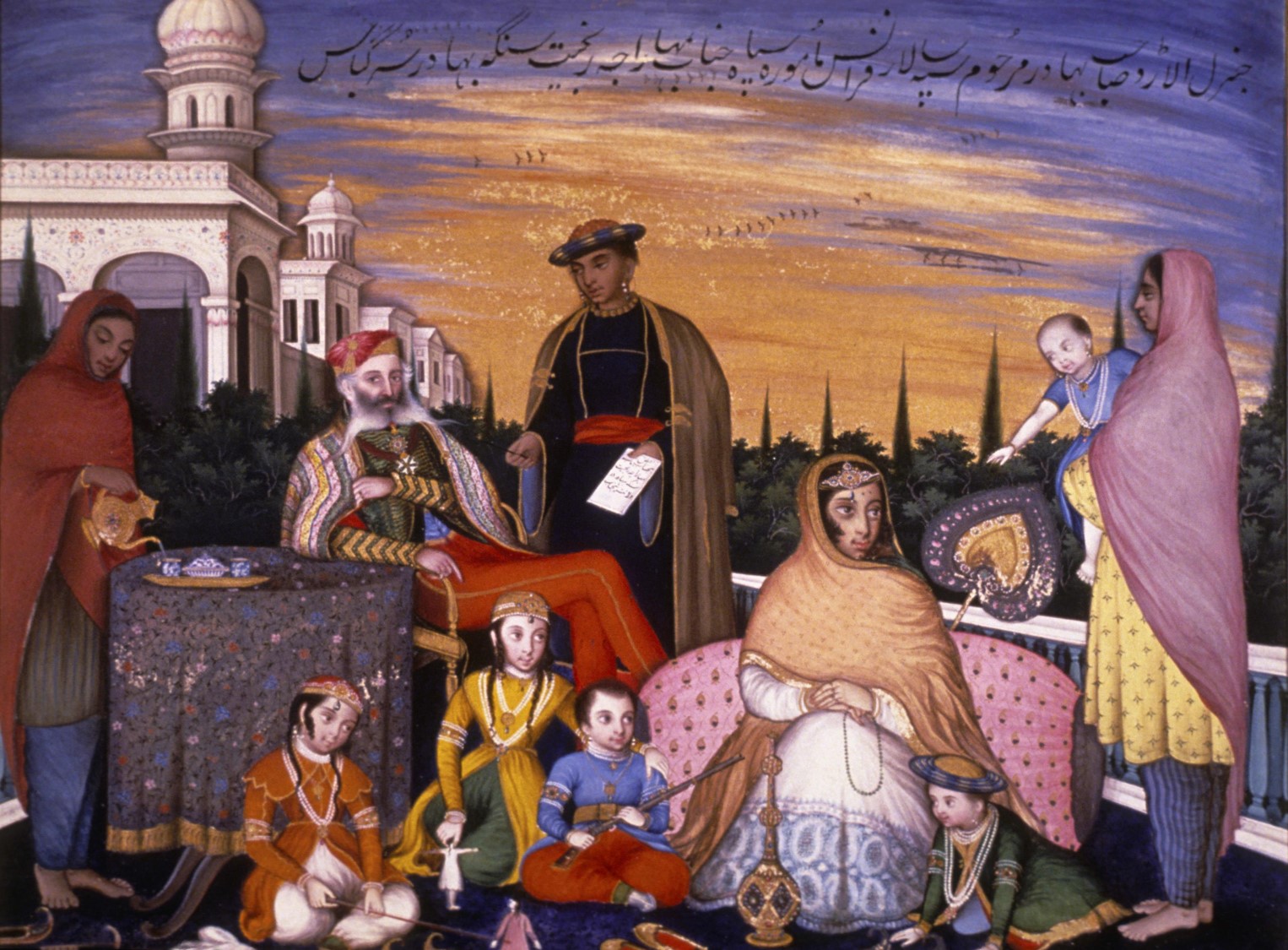 This illustrated talk will be followed by a Q&A session.
---
Dr Jean-Marie Lafont has a PhD in Greek Archaeology and a Doctorat d'Etat in Modern History. He has taught at the University of Libya (Benghazi), Punjab University (Lahore), Université de Lyon 3 and University of Delhi. His publications include La présence française dans le royaume sikh du Penjab 1822-1849 (1992, for which he received the Giles Award of the Institut de France in 1995), Indika. Essays in Indo-French Relations 1630-1976 (2000), and Maharaja Ranjit Singh: Lord of the Five Rivers (2002) among others.
---
This lecture series has been organised by the UK Punjab Heritage Association (UKPHA) in partnership with the SOAS South Asia Institute (SSAI).

---
Image: General Jean-Francois Allard with his Punjabi family, by Imam Bakhsh Lahori, circa 1838 (Private Collection)