Description
UCL Mechanical Engineering presents
"For The Love of Engineering"
From the team that brought you the standing-room-only 'Future is Now', a very different way to start your Valentine's night.
Hosted by the inimitable Dr Helen Czerski and Professor Mark Miodownik, the 90-minute show will feature a unique blend of short films, music, science comedy and engineering research.
There will be engaging, accessible talks on engineering innovations in treating cardiovascular diseases, student designed disability aids, 'virtual' tumours, robotics, future drone technology and more.
Make a date with UCL Mechanical Engineering for another stimulating and entertaining live theatre showcase, as we share our passion for research, our dedication to innovation and yes, our abiding love for engineering.
Rendezvous at the Bloomsbury Theatre for a night to remember!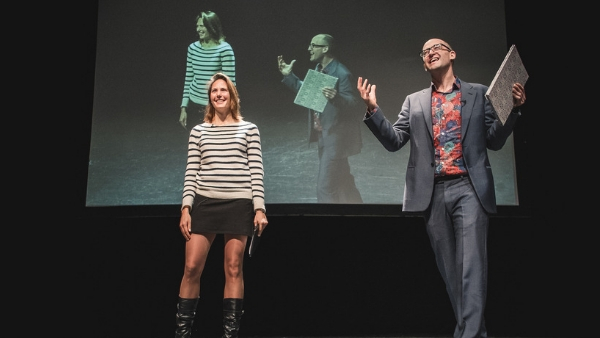 ---
---
Photos and videos
Pictures and video will be taken at "For the Love of Engineering" for use on UCL Mechanical Engineering social media and websites. Signs will be displayed, and verbal consent will be asked for as and when content is taken and posted. Some content may be stored securely on UCL's computer system. By registering for a ticket, we assume that you give your consent for pictures / videos of you to be taken, posted online and potentially stored.
If you DO NOT give your permission for content capture, posting and storage, wish to withdraw your permission, or have further questions, please get in touch with us at mecheng@ucl.ac.uk.
---
FAQs
I'm a UCL Mechanical Engineering student / staff member, do I need to register?
No:
MechEng students will receive tickets closer to the time
If you are a staff member just bring you UCL ID on the day.
Do I have to bring my printed ticket to the event?
No. You can either
bring an electronic ticket for us to scan or
give your name at the door