Description
Bad events suck so we created Brolly. Jane Evans, CEO of
Uninvisibility

is speaking at Fora Borough, November 19th. You need to be there.

WHAT IS BROLLY: Brolly is an evening event like no other. Described as 'The best £10 I ever spent', Brolly is your resistance strategy against the ever-growing amount of events that should have been a blog post.

There are three types of Brolly (you find out which on the night):

Basic Brolly - one superb speaker, giving the dark secrets of their industry/a topic. (20-30 mins)

Battle Brolly – two opposing views battle for your approval (and final audience vote). (30-40 mins)

B!tch Brolly– a challenging, one-person focused rant with Q&A to change people's mind on a topic. (20 mins).
Next up is JANE EVANS, CEO of Uninvisibility, all-round badass and advertising expert. Cindy Gallop and other powerhouses call her when they want advice so you know you need to listen when she speaks. Jane is starting a movement and she's going to tell you what's going to happen if it doesn't succeed. Trust us, it's not good, you don't want to miss seeing Jane live.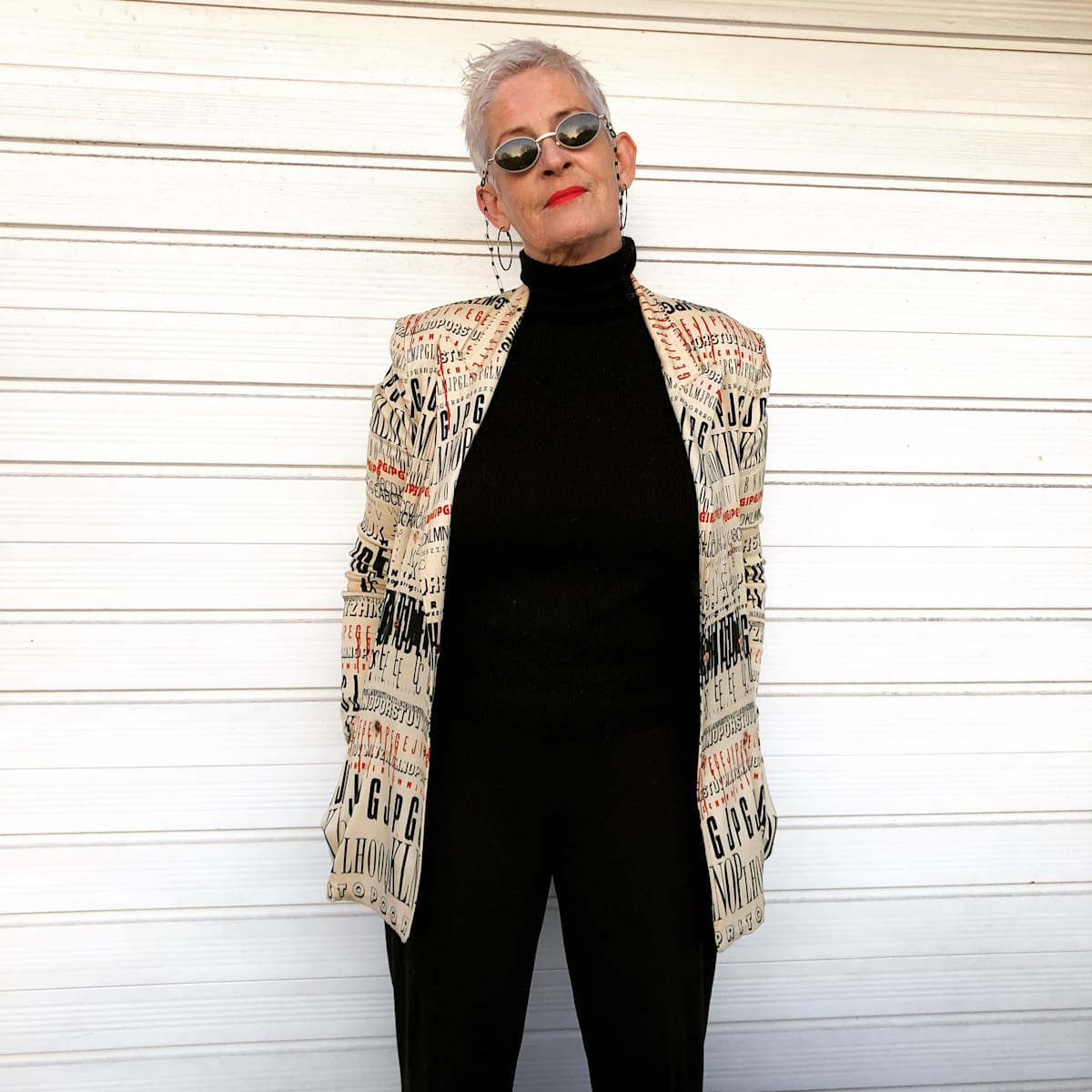 Jane gave Cate Blanchett her first job and created Australia's first craft beer, oh and she ran her own multi-million dollar agency with clients like Revlon and Maserati for years.
A strange thing happened when she took a break after 31 years. Upon her return, all her female peers had disappeared. Only 3% of creative directors were female in 2015 and that number is still not in double digits today. Women had become invisible and men were projecting their fantasies onto women because of this lack of parity.

MORE ABOUT BROLLY:
Brolly was created by HERE/FORTH, the emerging technology advisory for Fora. Founded on the symbol of the humble umbrella. Our founding principles are don't be boring, have bold, honest and safe dialogue, push things forward and have fun. After all the brolly is a bastion of safety against the elements for us Brits as much as a symbol of defiance in other parts of the world. Rain or shine, it's a versatile beast.
Previous Brolly Alumni include Arcadia, JamJar Investments, Rory Sutherland and more are planned with the likes of Sifted (FT's new startup arm), Wired, Google, Seedcamp, Seen Connects and more.

The Brolly house rules:

Ask tough questions, but no ads - we pick people who don't dodge them so fire away but please no adverts.

Drinks - Alcoholic or not, they flow at Brolly. From 450-year old leaf cold brew from Grass People Tree to the latest gins and beers from amazing brands you're unlikely to have heard of a lot of what you experience at Brolly. Share your experience wildly.

Surprises - We throw them in all the time but they're not being thrown into the back of a van variety. You're welcome.

Show up - Hey, it's your money but we tell Santa who doesn't show up so make sure you're good and attend because taking a space stops someone else.