Description
The humble umbrella. A bastion of safety against the elements for us Brits, a symbol of defiance in other parts of the world. Rain or shine, it's the versatile beast that offers sanctuary against various elements that seek to thwart and curtail. This versatility inspired us to create 'Brolly' in association with HERE/FORTH, the emerging technology advisory.
There are three types of Brolly:
Basic Brolly - one superb speaker, giving the dark secrets of their industry/a topic. (20-30 mins)

Battle Brolly – two opposing views battle for your approval (and final audience vote). (30-40 mins)

B!tch Brolly– a challenging, one-person focused rant with Q&A to change people's mind on a topic. (20 mins).
Brolly is the tech series you've always wanted but never gotten…until now. Raw, open and upfront on the tech and future issues that matter. Each Brolly will be limited to 100 people and we tell Santa who doesn't show up so make sure you're good and attend.
Complimentary drinks on arrival, after which there is a paying bar, oh and surprises on the night. Lots of surprises but the good variety.
Future Brolly's are planned with:

and others...

If you'd like to be a part of a future Brolly, contact and tell us what and which Brolly you'd like to do.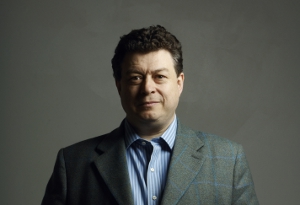 Rory Sutherland is Vice Chairman of Ogilvy & Mather UK and is an expert on consumer behaviour, trends and the influence of the internet. He supports the need for companies to alter the perspective of clients, bringing about novel perspectives on diverse products.
In his spare time, Rory collects self-aggrandising job titles. Cannes Jury, President of the Institute of Practitioners in Advertising, TED talker and prolific writer of bestselling books on behaviour. His latest book 'Alchemy: The Surprising Power of Ideas That Don't Make Sense' is out now and will be on sale at Rory's Brolly.
https://www.amazon.co.uk/Alchemy-Surprising-Power-Ideas-Sense/dp/0753556502/ref=pd_ybh_a_7?_encoding=UTF8&psc=1&refRID=V3K6HK0YMH7X2ZD8N2JJ