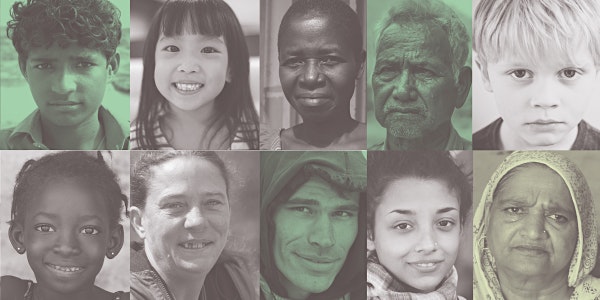 Forced Displacement and Climate Justice in Mongolia and Nepal
This webinar is an opportunity to learn more about recent research on climate displacement and justice in Mongolia and Nepal
About this event
The webinar is now live, click the following link to join (please use Chrome or Firefox to join):
https://eu.bbcollab.com/guest/3515717563fa4398a05f3cd260761bdd
Join us for three presentations and Q&A (entirely online) featuring:
Dr Neil Crawford, Glasgow Caledonian University
Dr Kiril Sharapov, Edinburgh Napier University
Kyle Schwartz, Edinburgh Napier University
This event will be hosted by the Centre for Climate Justice and is free to attend. If you have any questions about the event or taking part in future events, please contact Neil Crawford at Neil.Crawford@gcu.ac.uk.
Abstracts for the presenations are found below:
Dead animals, frozen grass and people on the move: neoliberal encompassment and abandonment in Mongolia - Kiril Sharapov, Edinburgh Napier University
Within the context of the continuing increase of the world's forcibly displaced population, this talk draws attention to one of the nation-wide examples of 'slow emergency' - a pervasive condition of interrelated and unrelieved environmental and socio-economic crises in Mongolia, which has been forcing hundreds of thousands of nomadic herders to abandon centuries-old way of life and migrate to the Mongolian capital, Ulaanbaatar, as an ultimate survival strategy. It will draw on the concepts of neoliberal abandonment and agnotology to interrogate how continuums of slow decay of nomadic herders, their animals, grasslands and entire ecosystems pass between and through each other within the context of neoliberal state/capital entanglements. By drawing upon a series of interviews with internally displaced residents of semi-legal 'ger' settlements on the outskirts of Ulaanbaatar conducted in June 2016, the paper explores the processes of, on the one hand, neoliberal encompassment of the savaged body of Nature and of expendable human bodies as resources to be consumed and exploited; and, on the other hand, of neoliberal abandonment of the viciously neglected human and non-human others, whose life is earmarked as lying outside market value.
No Future at the Third Pole: Regional Geopolitics and Environmental Degradation in the Everyday Lives of Tibetan Refugees in Nepal - Kyle Schwartz, Edinburgh Napier University
Drawing from Henri Lefebvre's work on 'everyday life,' a micro-sociology of the quotidian experiences of the citizens of one of the oldest Tibetan refugee camps in Nepal reveals the everyday consequences of an interplay between state regulation, strategic abandonment, and the environmental externalities of development in Nepal. Based on data from an in-progress ethnography and a series of interviews collected in early 2020, this talk emphasizes the status of refugee settlements as localized and concrete points of intersection for massively distributed social and ecological processes. Due to the 'exceptional' regulatory paradigm under which refugees live, their resilience in the face of threats such as climate change, COVID-19, and natural disaster is compromised by an artificially limited adaptational capacity. Impacted by China's continuing influence on national refugee policy, the ambitious expansion of road projects into wild spaces on which refugees are economically dependent, and the increasing frequency of events like the 2012 Seti Gandaki River Disaster, the future of Tibetan refugees in Nepal is increasingly uncertain.