Description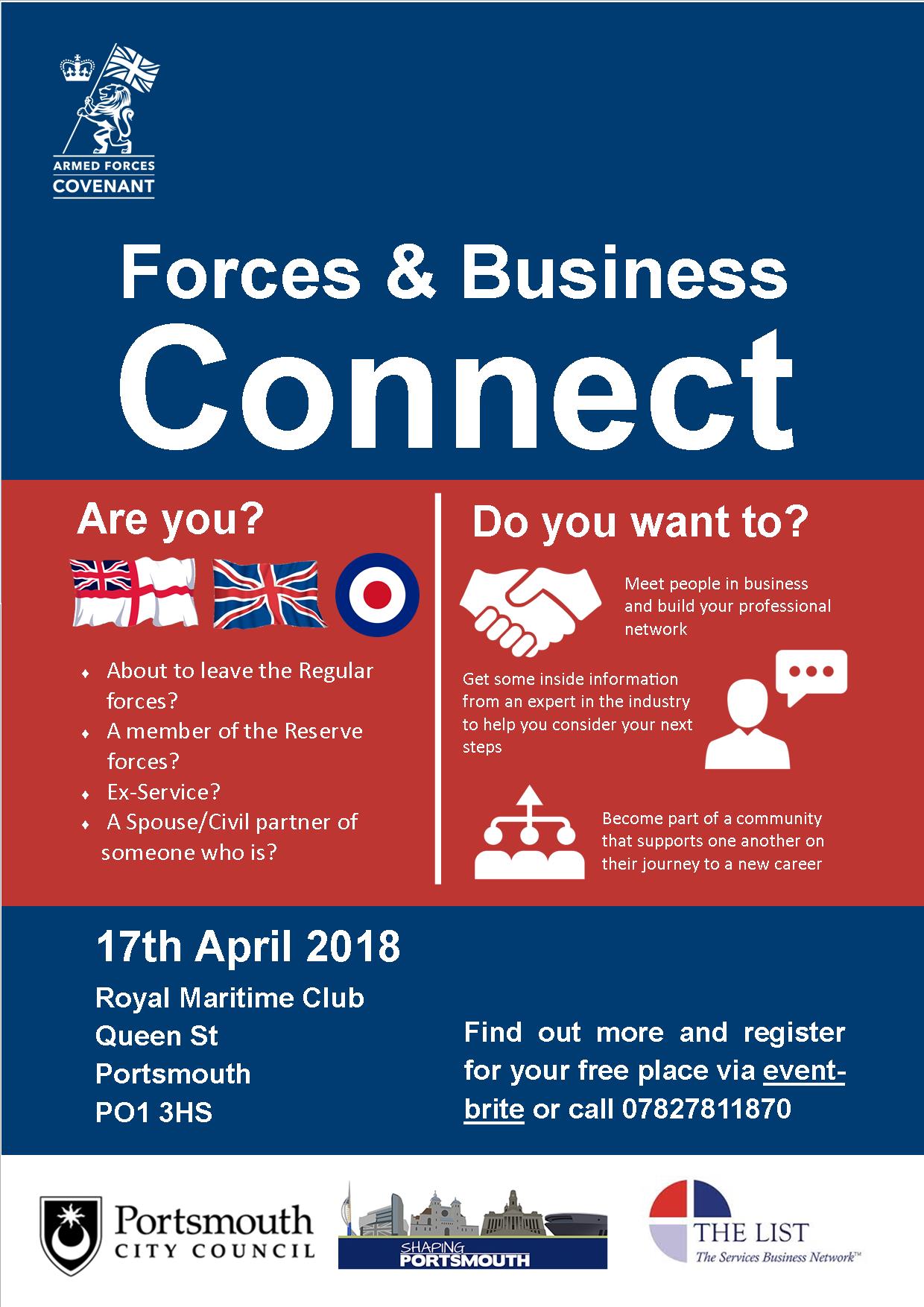 Are you about to leave the Royal Navy, Regular Army or Royal Air Force?A member of the Reserve Forces? Ex-Service/ A Veteran? A Spouse/Civil partner of someone who is?
Looking to build your professional network? Get some career inspiration?

If the answer is YES then this event is for you. We have joined forces to provide you with
an exclusive Force focused business experience. This free event will enable you to:
Network with local business leaders and executives;
Meet likeminded individuals from the Armed Forces community;
Speed date and have an honest conversation with industry experts, enabling you to
get the inside track;
Make valuable contacts, and invite the possibility of mentorship in times ahead;
Become part of a network supporting one another to succeed.
This is not a recruitment event; its focus is connecting people without commercial
expectation, and seeing where that leads.

Tea and Coffee provided.

Booking is essential.
A collaborative event brought to you by Portsmouth City Council, The List Services Business Network, and Shaping Portsmouth