Description
All your Salesforce questions answered AND breakfast - what more could you ask!?
Join us from 8am at Buttermilk and Maple on Bristol's Welshback for a breakfast roll, plenty of coffee and some great impartial expert advice on all things Salesforce.
Desynit's Forcewest breakfast is back in Bristol this July, and it's a great opportunity to get answers to your Salesforce questions. We will have experts on hand to help with a wide range of Salesforce questions, for example:-
Salesforce Administrators available to advise on system set up, permissions, workflow rules, transitioning to Lightning etc
Salesforce Developers to help with code based, complex challenges.
Marketing Automation specialists to discuss which marketing tools integrate with Salesforce; Mailchimp Salesforce integration issues; Pardot problems solved.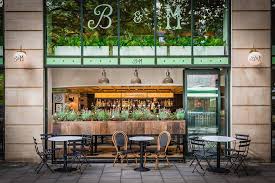 We will also have our partners along from codeless app-building platform Skuid to provide expertise on the transition from Salesforce Classic to Lightning - particularly relevant for organisations who have a complex code base to move over to the new interface.
SO whether you are looking for guidance and expertise on Salesforce licences, support, tricky development questions, digital strategy or training/ certification - we can help.
We'll be serving bacon sandwiches (or a vegetarian/ vegan equivalent), tea and coffee at this drop-in format event. Register today to be sure to reserve your place with the right expert at this entirely free. No question too small or too wide.
---
By registering for a Forcewest event on Eventbrite, your personal data will be subsequently stored and processed by Desynit as described in our privacy statement. We will only contact you to send you Forcewest updates and invitations. You can manage your email subscription status with Desynit at anytime here.