Foreign Policy Security Forum: North Korean Crisis: What Next?
Description
School of East Asian Studies, University of Sheffield

Foreign Policy Security Forum
North Korean Crisis: What Next?
The Democratic People's Republic of Korea (DPRK) is the most isolated political regime in the world. Yet, it has succeeded in attracting the world's attention in posing the most serious threat to international peace and security. Separated by a Demilitarized Zone from the Republic of Korea, nearby the 38th Parallel, the DPRK is now a self-declared nuclear state with a substantial ballistic missile programme. Despite chronic food shortages and persistent drought, the regime has demonstrated surprising resilience. And regardless of United Nations sanctions, Kim Jong-un enjoys significant political leverage with the world's major powers. Today, the North Korean nuclear arsenal is estimated to include over ten nuclear weapons, and increasingly it has the capacity to strike targets as far away as Guam, not to mention Japan. US strategic engagement, regional diplomacy through the Six Party Talks, and Security Council sanctions have not succeeded in preventing the military build up.

The crisis is multilayered. A potential nuclear stand off and the risk of strategic miscalculation dominates the diplomatic agenda. But the North Korean crisis also highlights the changing balance of power in the region, and the fragility of international norms. It is a crisis about states and peoples – with thousands of North Korean refugees risking their lives on a daily basis to escape deprivation and repression.

How is it possible to deal with a nuclear-armed state acting in flagrant violation of international norms? What are the strategic and diplomatic options available for engaging with an isolated totalitarian regime? Why is the China-US relationship deemed to be critical in mitigating conflict dynamics? And what are the prospects for upholding human rights and ensuring the protection of North Korean refugees? These are some of the questions that will be addressed by the panel of experts that provide different disciplinary perspectives on the North Korean crisis as well as the potential strategic, diplomatic, and humanitarian responses.

Chair
Professor Katherine Morton, School of East Asian Studies.

Presentations
Professor Christoph Bluth, Division of Peace Studies and International Development, University of Bradford
Rhetorical escalation dominance: Deconstructing the signals of war from North Korea and the United States
Dr Seung-Young Kim, School of East Asian Studies, University of Sheffield
South Korea's Dilemma between the United States and China
Dr Markus Bell, School of East Asian Studies, University of Sheffield
The American Crisis and how it affects ordinary North Koreans
Dr Nicola Leveringhaus, Department of War Studies, Kings College London
Gauging Chinese interests and appetite for engagement in the North Korean crisis

Guest Speakers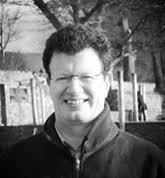 Professor Christoph Bluth is a specialist in international security, in particular nuclear weapons policy and non-proliferation, and has conducted and published research on the security policy of the Soviet Union/Russia, and since 2004 on the Republic of Korea and on North Korea. He is the author of ten books and numerous articles, including The Collapse of Soviet Military Power (Dartmouth 1995), The Nuclear Challenge (Ashgate 2000), Hotspot Korea (Polity 2008) and The Crisis on the Korean Peninsula (Potomac Press 2011). He was a visiting professor at Yonsei University (2005) and is currently involved in a research project on Mongolia with Seoul National University and the Bilig Institute of the University of Humanities in Ulanbaatar.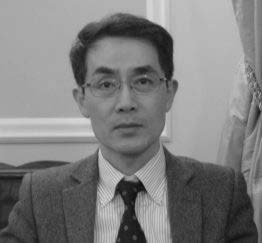 Dr Seung-young (SY) Kim is Korea Foundation Senior Lecturer in the School of East Asian Studies. He teaches and researches about the international history of Korea and East Asia during the twentieth century. Before joining Sheffield, he taught in the Department of Politics at the University of Aberdeen from 2003 until 2011. He was an associate at the John M. Olin Institute for Strategic Studies at Harvard University, and worked as a diplomatic and UN correspondent for The Chosun Ilbo newspaper in South Korea until the late 1990s. He published American Diplomacy and Strategy toward Korea and Northeast Asia, 1882-1950 and After (Palgrave Macmillan, 2009), and has been preparing his second book on the diplomatic practice in Northeast Asia during the 20th century.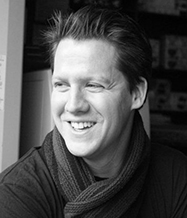 Dr Markus Bell is a social anthropologist in the School of East Asian Studies. His current research uses ethnographic methods to examine contemporary out-migration from North Korea. Markus is particularly interested in the significance of multiple migrants' memories of movement and resettlement in shaping a diasporic identity. Markus is currently working on a book manuscript based on his research in Korea and Japan titled,'Patriotic Revolutionaries and Imperial Sympathisers: Memory, Identity and Migration to North Korea'.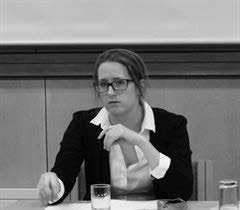 Dr Nicola Leveringhaus is a Lecturer in East Asian Security and International Relations based at the Department of War Studies, King's College London. Nicola was previously Lecturer in International Politics in the Department of Politics at the University of Sheffield (2015-16); a British Academy Post-doctoral Fellow in the Department of Politics and International Relations at the University of Oxford (2012-15); and a Stipendiary Lecturer in International Relations for Trinity College, Oxford (2014-15). She completed her DPhil (in International Relations) and MPhil (in Chinese Studies) at St. Antony's College, University of Oxford. She also holds an MSc in International Relations from the London School of Economics and Political Science, and a BScEcon (Hons) in International Politics and Strategic Studies from the University of Aberystwyth. She has studied at Peking University and Tsinghua University in Beijing, China, and has worked at the Center for Nonproliferation Studies in Monterey, USA. Her most recent book is China and Global Nuclear Order: from estrangement to active engagement (OUP, 2015).