Can crime scene insects tell us if a victim was poisoned or if the body was moved? Come investigate with forensic expert Dr Mark Benecke
About this event
Forensic entomology is used to detect (bloody) weapons, estimate the time since colonisation of a corpse, find out if a body was moved or contained poison that can now only be found in the insects who fed on the body.
Warning: There might be graphic imagery in this talk. So please take care.
How does insect colonisation of a body help detectives, especially of different parts of the body are colonised differently? The idea of using insects in crime cases has existed for centuries but the field has developed since developmental growth curves of more species have become better known. Case reports give us a better understanding of local — e.g. microclimatic — conditions at the scene of crime.
Dr Mark Benecke is a long-time Fellow of the Linnean Society, and godfather of some book restorations at the Linnean Society Library. He works internationally as a forensic expert, mostly in the fields of blood spatter, forensic entomology and 'genetic fingerprints'. In Germany, he is a certified and sworn in expert for biological stains in crime cases.
This event will be online on Zoom. And the login link will be sent 24 hours before the start of the event. Thank you for your patience.
Photo credits: (Top) Valéry Kloubert , and (Bottom) Oetinger eds.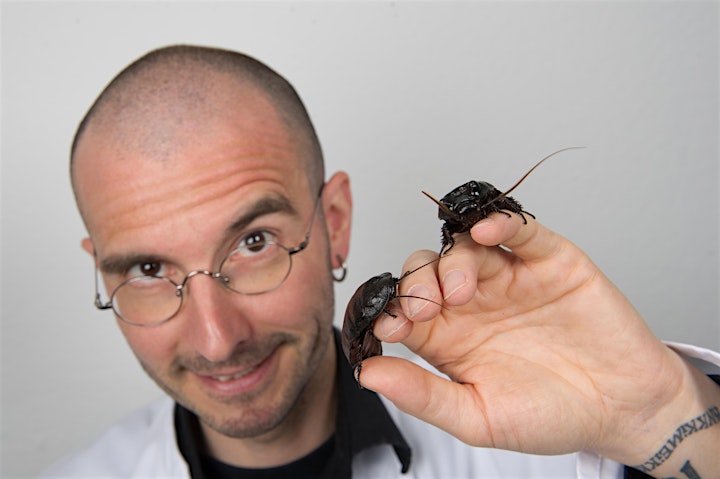 Organiser of Forensic Entomology: Insect Deputies can Solve Crimes
The Linnean Society of London is the world's oldest active biological society. Founded in 1788, the Society takes its name from the Swedish naturalist Carl Linnaeus (1707–1778) whose botanical, zoological and library collections have been in its keeping since 1829. As it moves into its third century the Society continues to play a central role in the documentation of the world's flora and fauna – as Linnaeus himself did – recognising the continuing importance of such work to biodiversity conservation.
Members are drawn from all walks of life, and represent the full range of professional scientists and amateurs alike with an interest in natural history. The Fellowship is international and includes world leaders in each branch of biology who use the Society's premises and publications to communicate new advances in their fields.