Forensic Psychiatry Research Society & Oxford Risk Assessment Masterclass
Forensic Psychiatry Research Society Meeting (morning) & Oxford Risk Assessment Masterclass (afternoon)
About this event
For 2021, we are planning to hold this event on 19th May over zoom, and will be combining it with a Masterclass on Risk Assessment, which we held in 2019. We think that a joint conference should enhance the meeting with a broader attendance from different disciplines.
The conference aims for a collaborative and supportive atmosphere with a focus on work in progress and grant proposals. The masterclass is more oriented to research methods and critical appraisal of risk assessment in practice.
Draft programme below. Please note there will now be no conference fee.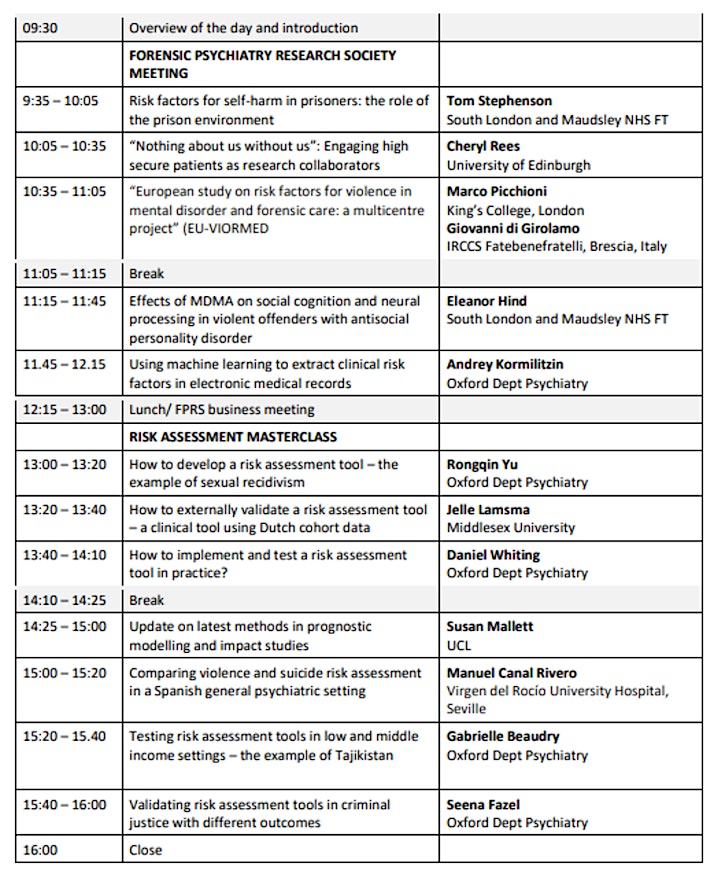 Organiser of Forensic Psychiatry Research Society & Oxford Risk Assessment Masterclass