Description
Join us in a fabulous purpose built wildlife hide that we operate in partnership with the Forestry Commission.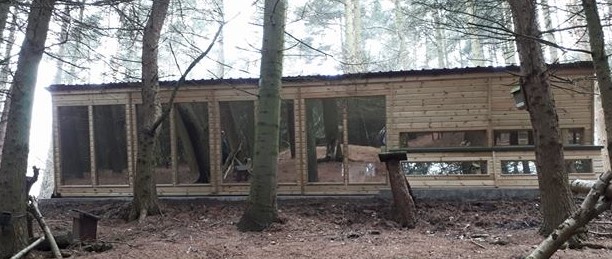 The wildlife hide is located about 10miles north ofPickering, North Yorkshire. Once you have booked tickets you will be sent details of where to meet, we do this to protect the location of the hide and the wildlife it overlooks.
Whilst the forest wildlife can always throw up a few surprises, and it is not uncommon to see large groups of deer, plus foxes and various bird species, the real stars of this trip are the badgers, whose sett is only yards from the hide. Please be aware these are wild animals and we cannot garauntee any sightings!
The hide is spacious, and we provide an ever expanding range of blankets etc, but you will be sat still for a long period of time so please make sure you are comfortably and warmly dressed. Also please do not bring dogs on this trip and do consider how well young children may or may not be able to sit still for upto 2hrs or more.
We charge a single admission price for this trip of £13 per person, and we strongly suggest children being over 6 years old. The hide is wheelchair accesible. You are welcome to bring camera equipment but please note we do offer specific photography sessions which are setup for the keen photographer with more space and time. Please be aware of other hide users and ensure everyone has space to view.
Holders of Dalby Forest Discovery Passes are entitled to a 10% discount and you will have been sent a code with the information about these trips. Click here for more information about Discovery Passes. Please note the hide is not in Dalby Forest so there is no extra toll fee to pay.
If you are interested in bringing a school group, and guide/scout group or a special interest group to the hide, or would like to book a private trip then please contact us.
If you have any questions please ring 01723 817017 or email contact@hiddenhorizons.co.uk