Understand the healing virtue of humility and forgiveness upon your mental health
About this event
I will look at happiness in the USA and other Western countries, which depends on estimations of psychological well-being and psychological mental health symptoms. In the past few years, two world events have exerted an outsized impact on that balance--the COVID pandemic and the bitter divisions over differences between ingroups and outgroups of all kinds (i.e., political, religious, economic, racial, etc.). I examine how the pandemic has pushed us toward more mental health problems than focus on wellbeing.
Basically, we have become fragmented from dealing with the pandemic, and close connections (spiritually, psychologically, physically, relationally, and societally) have occurred. I then zero in on the mentality of division over differences has fragmented us socially (at all levels of social relations). After this cursory survey of the problems that have led to fragmentation and bitter conflict, I look to a couple of healing virtues: humility (especially political humility) and forgiveness, both of which have benefits that have been shown to be psychological, physical, relational, and spiritual.
Speaker
Everett Worthington, Ph.D., is Commonwealth Professor Emeritus working from the Department of Psychology at Virginia Commonwealth University.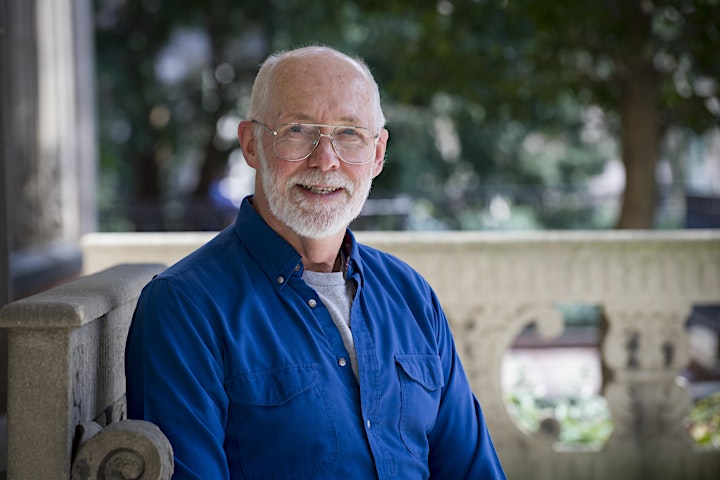 Everett Worthington, Ph.D., is Commonwealth Professor Emeritus working from the Department of Psychology at Virginia Commonwealth University (VCU; the largest state university in Virginia). He holds a Faculty Affiliate appointment at the Institute for Quantitative Social Sciences, Faculty of Arts and Sciences, Harvard University (Human Flourishing Program, Harvard University). (In 2018-9, he was Distinguished Visiting Scholar at Wheaton College in the School of Psychology, Counseling, and Family Therapy, for the year and also at University of Auckland for a brief time in Spring of 2019.) He is also a licensed Clinical Psychologist in Virginia. He has published over 40 books and 475 articles and scholarly chapters, mostly on forgiveness, marriage, and family topics. He frequently discusses forgiveness, marriage, and family in media.
He is a Past-President of the American Psychological Association (APA) Division 36 (Society for the Psychology of Religion and Spirituality), and a clinical fellow of the Association for Psychological Science and two divisions of the APA (Div 17, Counseling; Div 36). He won VCU's annual top award for teaching, research, and service—VCU's Award for Excellence—in 2009 and several organizations' top awards. He was awarded a Doctorate of Humane Letters from Pepperdine University in 2014. He was awarded VCU's top academic recognition, Commonwealth Professor, in 2015. In 2016, the State Council of Higher Education in Virginia recognized him as one of 13 Outstanding Professors in the Commonwealth (selected from all disciplines). He also won the Humanitarian Award from the Association for Spiritual, Ethical, and Religious Values in Counseling (ASERVIC), a-division of the American Counseling Association, in 2017.
He became interested in forgiveness through his practice in couple counseling in the 1980s, and he began conducting research on forgiveness in 1990. His early research on forgiveness and reconciliation was on couples and families, and that interest continues. He also has developed and studied the effectiveness of psychoeducational groups in secular milieus to help people deal with unforgiveness across a variety of relationships within the same group.
In the last 15 years, he has studied forgiveness, humility, justice, faith, and a variety of virtues under the general rubric of positive psychology. He became interested in their relationship after his mother's murder. Ev forgave the murderer (see Forgiving and Reconciling: Bridges to Wholeness and Hope; InterVarsity Press [IVP]), as did his brother and sister. They each consider that forgiveness as a legacy that their mother passed to them.
Still, the emotional fallout of dealing with a violent murder can be devastating, and Ev's brother committed suicide as a result. Ev felt self-condemnation over his failings in his relationship with his brother, and he has studied this since then, writing about it in Moving Forward: Six Steps to Forgiving Yourself and Breaking Free from the Past and having Handbook of the Psychology of Self-Forgiveness as an edited book with Springer (2016).
Like most of us, he wants to see people reach and even exceed what they think is their potential. And barriers to reaching one's potential are often health, mental health, relationship, and spiritual barriers posed by languishing in unforgiveness. He has developed a program to help people obliterate those barriers—REACH Forgiveness
Ev is personally a committed Christian and has talked extensively throughout the world in venues that were composed of Christians and those that were thoroughly secular. He has worked with several governments around the world, sharing about the promotion of forgiveness and reconciliation. Given his lifelong work in a secular state university and his Christian beliefs, he considers himself as attempting to be a bridge-builder between Christian and secular, academic and lay, research and practice communities. As he says (paraphrasing George Miller, a pioneer researcher in psychology), "My salary might be retired, but I am not." He still considers his mission as "to do all I can to bring forgiveness into every willing heart, home, and homeland.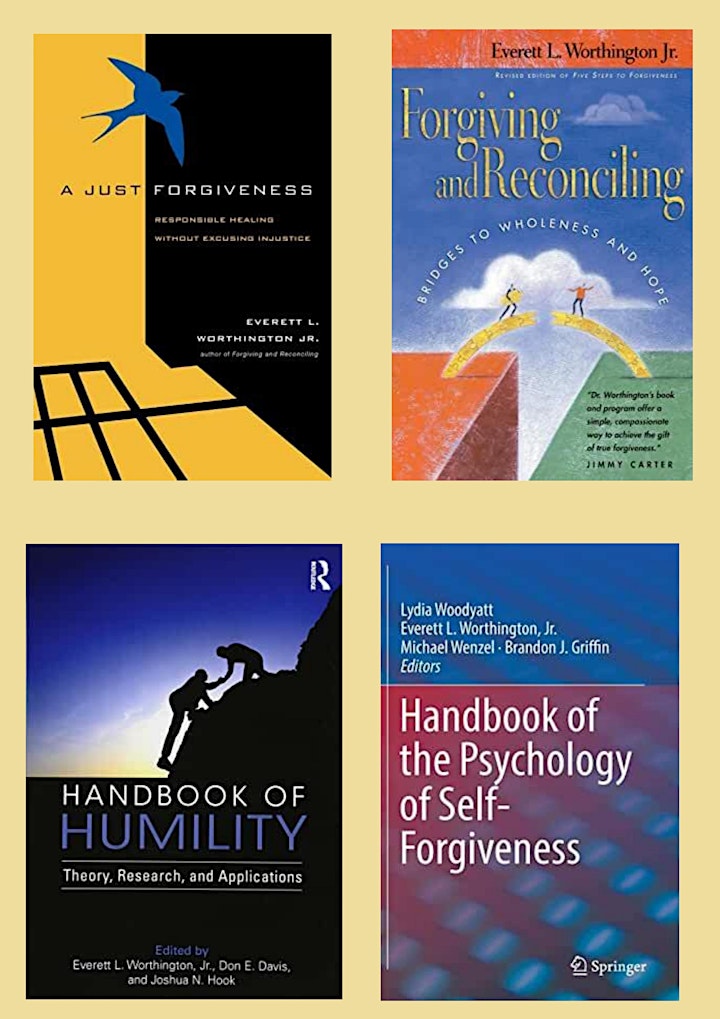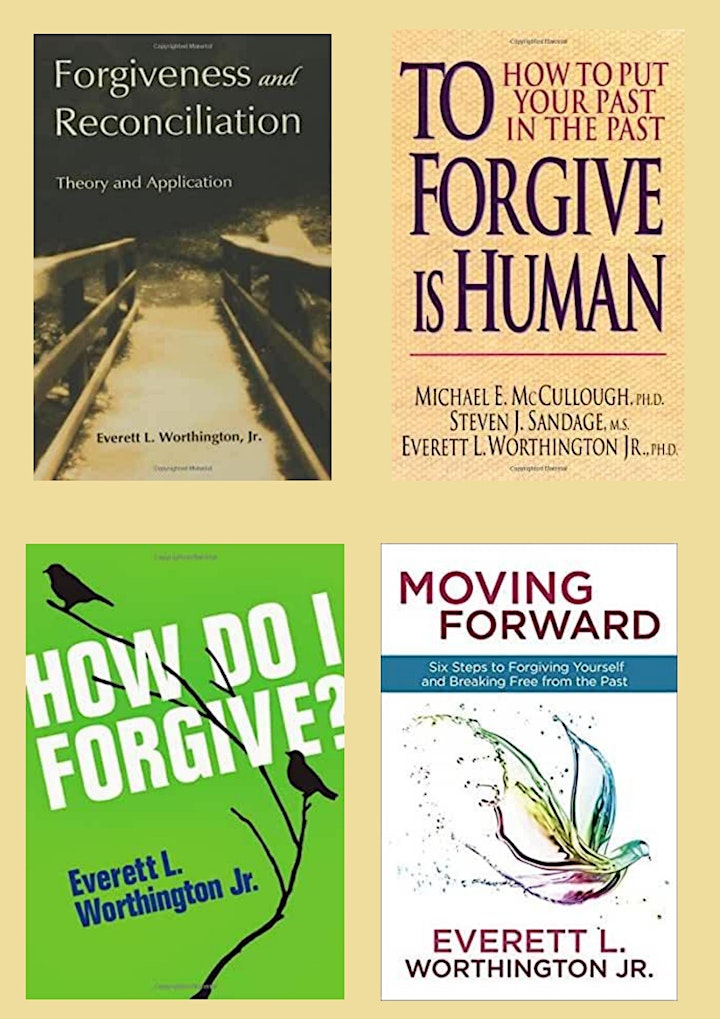 Zoom Webinar details/streaming details will be provided at a later date to registered attendees.
This event is part of the Tom From Bermondsey Resilient Mental Health Series 2021.
The event is supported by Manor TRA.
The event is sponsored by Southwark Council, the local authority for the touristic London Borough of Southwark.