Description
A Family Christmas Lecture 2017:
Forming a festive forecast: Can we get Santa to town?
Third Annual IMechE Family Christmas Lecture

Claire Bartholomew, Aviation Applications Scientist, Met Office
Helen Roberts, Senior Operational Meteorologist and Media Advisor, Met Office
Date: Wednesday 13 December 2017
Time: Arrival 18.30, lecture starts 19.00 - 20.00
Venue: Alumni Auditorium, The Forum, Streatham Campus, University of Exeter
This family Christmas lecture is hosted by IMechE, jointly with the University of Exeter.
Event Infomation
Join us for a weather inspired family-friendly evening of balloons, supercomputers and predicting the future.
Social media: please use #IMechEChristmas when dicussing this event on social media.
About the presentation
Come and join us at this fun and interactive talk where you'll learn about the journey of a weather observation through to a weather forecast, with a special Christmas customer in mind!
Through engaging hands-on demonstrations you'll be shown how science and technology have transformed our ability to understand, predict and communicate the weather.
Claire Bartholomew joined the Met Office 5 years ago where she is now a scientist in the Air Transport team.
Claire is passionate about the weather and enjoys the applied nature of her work, pulling science through to industry.
The team develops exciting new tools using improvements in data, science and technology to understand and communicate the impacts of weather to aviation, helping to inform safe and efficient decision-making.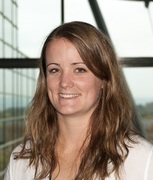 Helen Roberts has had a passion for the weather since being a young child fascinated by thunderstorms.
Helen is currently a Senior Operational Meteorologist and Media Advisor at the Met Office, having worked in many different areas of forecasting over the last 15 years, including military, aviation and commercial.
Helen also spent a few years as a regional Weather Presenter for BBC Spotlight. Her particular area of interest is communicating weather, which after all is Britain's favourite topic of conversation!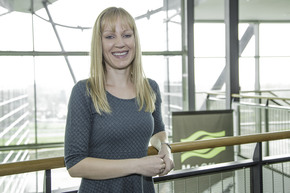 Venues and information
Venue: Alumni Auditorium, The Forum, Streatham Campus
For maps and directions please visit this page.
Programme
18.30 - Tea and coffee reception with mini mince pies
19.00 - Talk starts
19.45 - Question and answer session
20.00 - End of event
Registration
Please register using the 'register' link on this page.
If you wish to register without using Eventbrite by email or phone please contact research-events@exeter.ac.uk or call 01392 722312.
This event will be jointly hosted by the Institute for Mechanical Engineers (IMeche) and the University of Exeter.